Guests in Trinidad & Tobago

The son of our friend Brian "Murdock". Akeem had lots of fun checking out the boat and learning how everything works.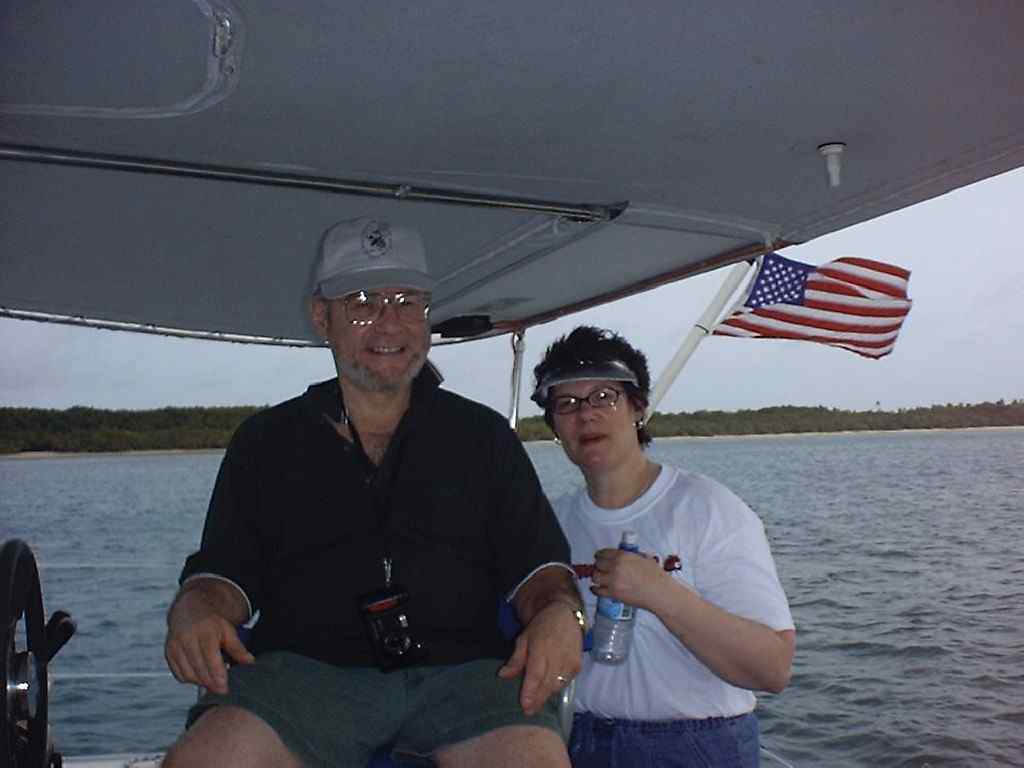 The two words that come to mind are proud and amazed! I'm so proud to talk about you two Not just for the circumnavigation, but for the kind of people you both are. It's rare that two people can be so loving to each other and to others. It's so obvious that your relationships with friends and family are the most important things in your lives.
In regard to the Ladybug and the trip: Amazing, amazing, amazing. So few have such an experience under their belts! You two will always have the memory to share with each other. The fun, the hardships and the surprises will always be with you both.
You're now almost ready to start on new paths. Jeanne and I will be rooting for you. Life has a lot to offer and you are on course to see the best of it.
Love you both, Dad
You are amazing! You have found the best way to share your adventures with those you love! - An "End of Voyage" celebration in Tobago. These few short days have captured the essence and painted a colorful picture for me of how you've spent the past two years.
Thanks for the experience of sailing the high seas. Thanks for introducing us to your wonderful friends from Tobago, from home and other sailing Comrades. This gift of nachus will last forever!
-Jeanne
We loved our stay - such an adventure and relaxing at the same time! I can't believe we actually made it to the boat. Loved the sailing, snorkeling and the island tour. But more than that we loved being with you and being part of the circumnavigation!
Ladybug Brother -Ryan
Ladybug anchored
in Buccoo Bay all the friends
come to life
From the shore line
the sail boat sits quietly
amidst so many dreams
Thank you for having the dream to sail the world. We were so glad to catch a glimpse of your ocean faring life. And to actually sail on the mighty Ladybug. May she keep you safe and sheltered all the way back home to us. I will have the nest and videos waiting... see you soon.
Love always, Linda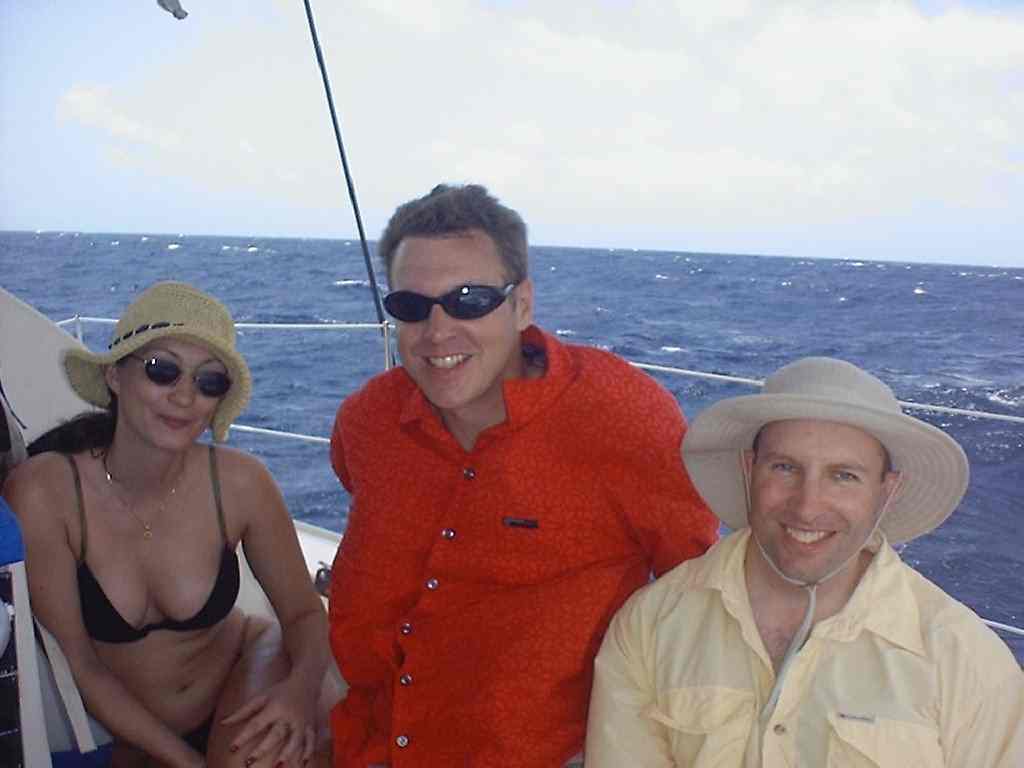 Lots of fun and sun!!
-Cindy (left)
Ok, I was jealous from looking at the web site, now it's to a whole new level. You guys picked a great spot for a party. Thanks for having us down.
-Pat (right)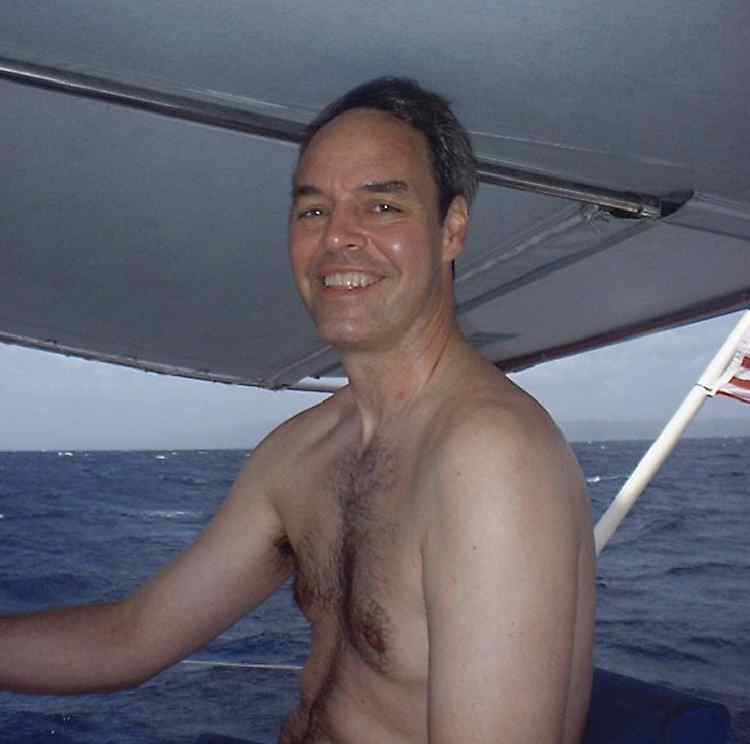 I can't sign now -- I've been drinking too much. More of my Ladybug stories later....
-Barry
Congratulations on your amazing journey. We, lazy land lubbers, have to use the television to get our adventurous spirit tamed. Thanks for giving us the opportunity to taste the trip in Tobago. Is it possible that you guys drank and partied THAT MUCH the entire trip?? Luckily recovery is quick when surrounded by paradise and friends.
-Jill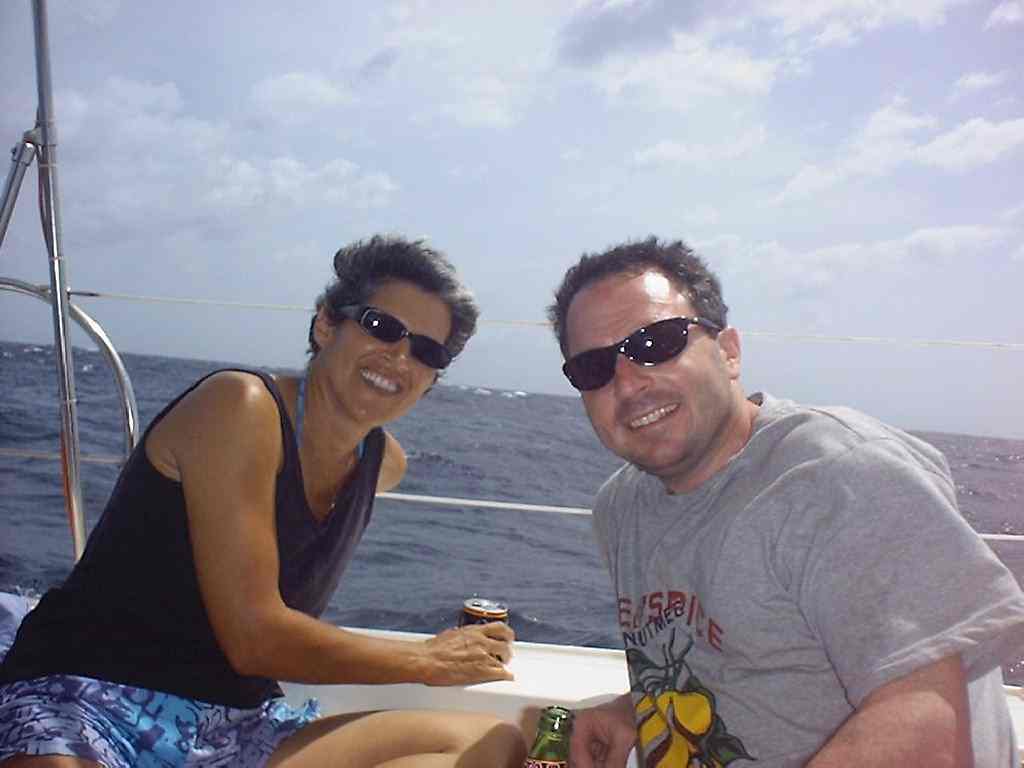 Thanks for a great sail off Buccoo! Hope you have a wonderful stay here and are able to get the boat sold in Florida. If you ever want to do it again be sure to call me. Anytime you're down this way again please be in touch!
-Charrisse
PS Mother FXXk, the party has started!!
Thanks for allowing us entrance in the Ladybug travel logs. The only drag is we didn't join you earlier in the journey. It's no wonder why everyone on or near Ladybug is smiling!
Thanks for keeping it upright - age old Madison proverb
-Steve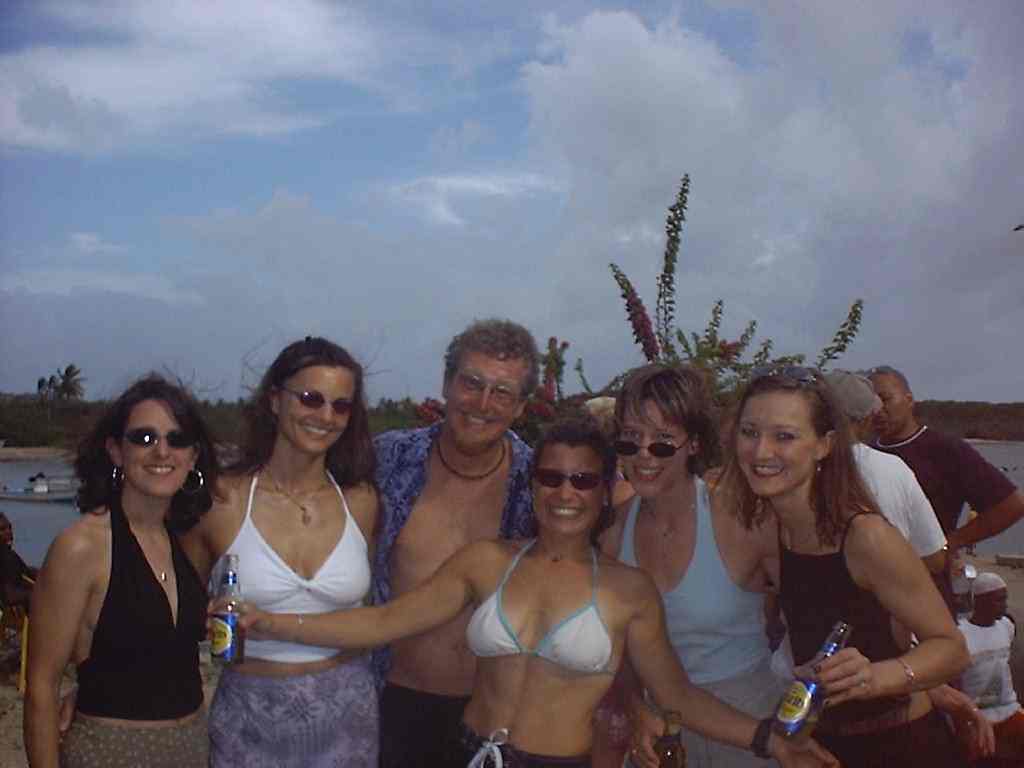 My Ladybug experience was even better than I had imagined. The snorkeling was incredible, thanks to Lemon's help! Thanks for having me at your circumnavigation party.... the experience (and party) of a lifetime.
-Sue (far left)
You know - the best thing about you two is that you help everyone experience more of the world, and you have such a fun time doing it. I miss you when you're gone, but when we see each other again, it's like no time has gone by. You are truly great friends. So lucky to know you. Please come home for a while. Take care and happy travels. Bill and I love you !!
-KP "visy" (2nd from left)
You rock my world. Keep sea'ing! I love your life and you. Thanks for the island bash and sharing the ladybug adventure.
-Kathy (2nd from right)
What to say, what to say??? Less than 24 hours on the island of Tobago and I will not forget any of it. We partied like rock stars!
-Tammy "Don't call me baby!" (far right)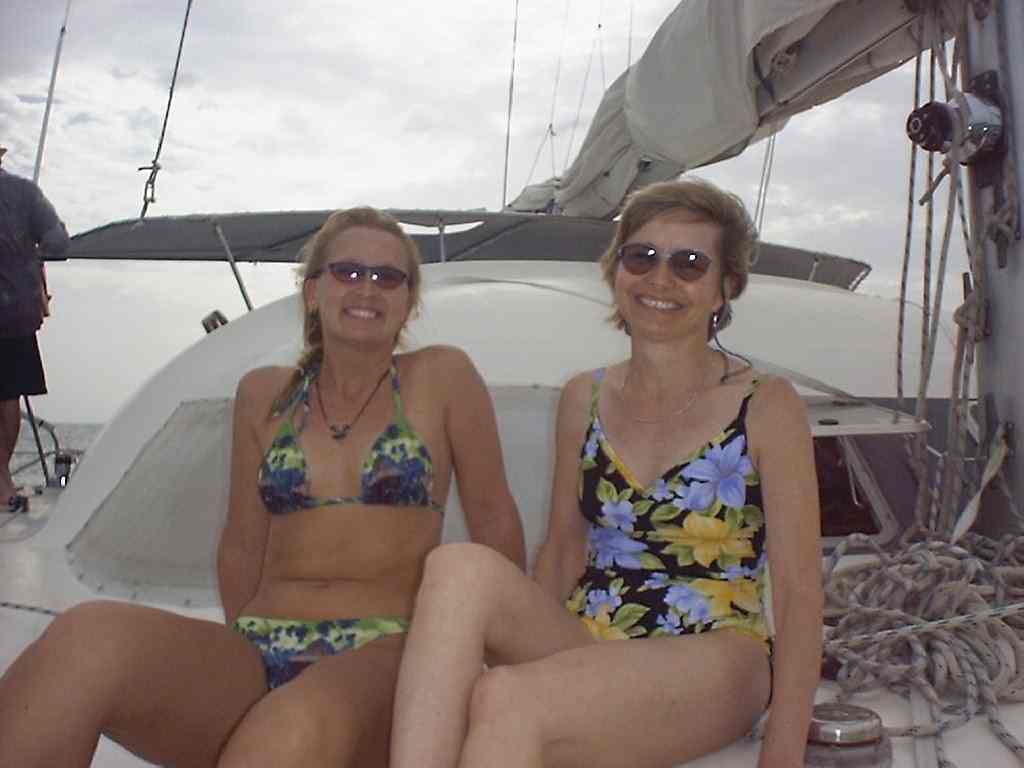 Thanks for being you! I would never have known all this simple pleasure... life is short! You two are great examples for the rest of us "Land Lubbers"!! Love to you both.
-Steph
Thanks for sharing your experiences. I had a great time on your boat, snorkeling, dancing, etc. Hope to see you back in the states.
-Betty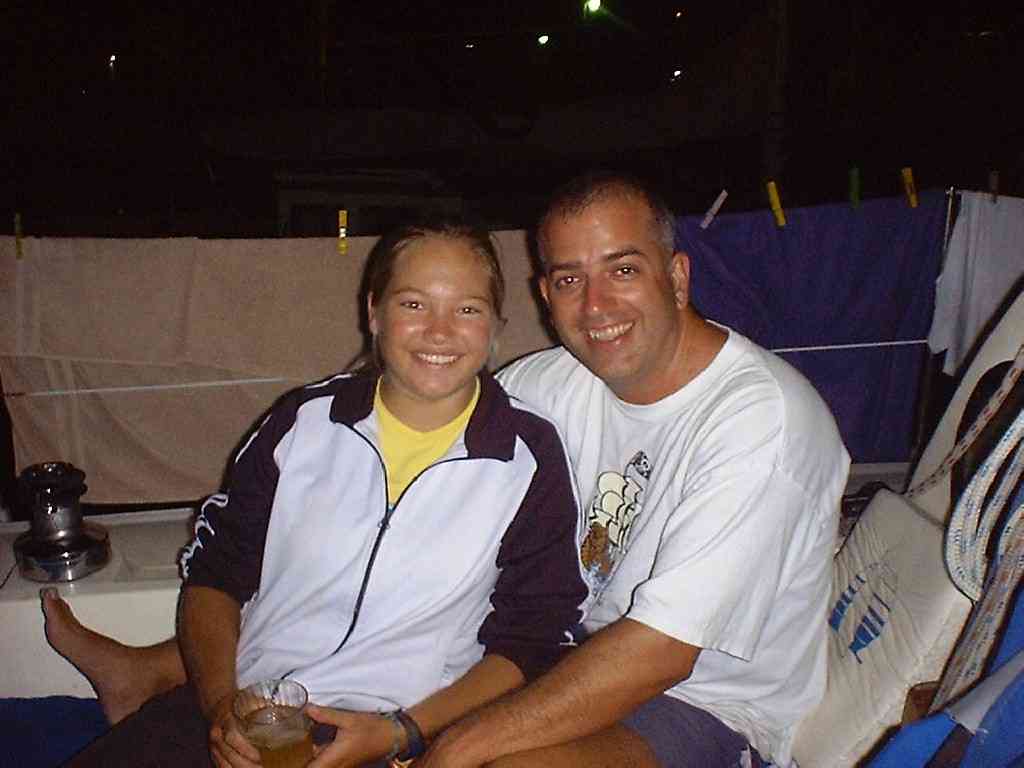 It was really nice seeing you guys again. I look forward to spending some more time with you. Congratulations on completing your circumnavigation. I hope to also one day be able to say: "I've sailed around the world." Good Luck with the biking.
-Monique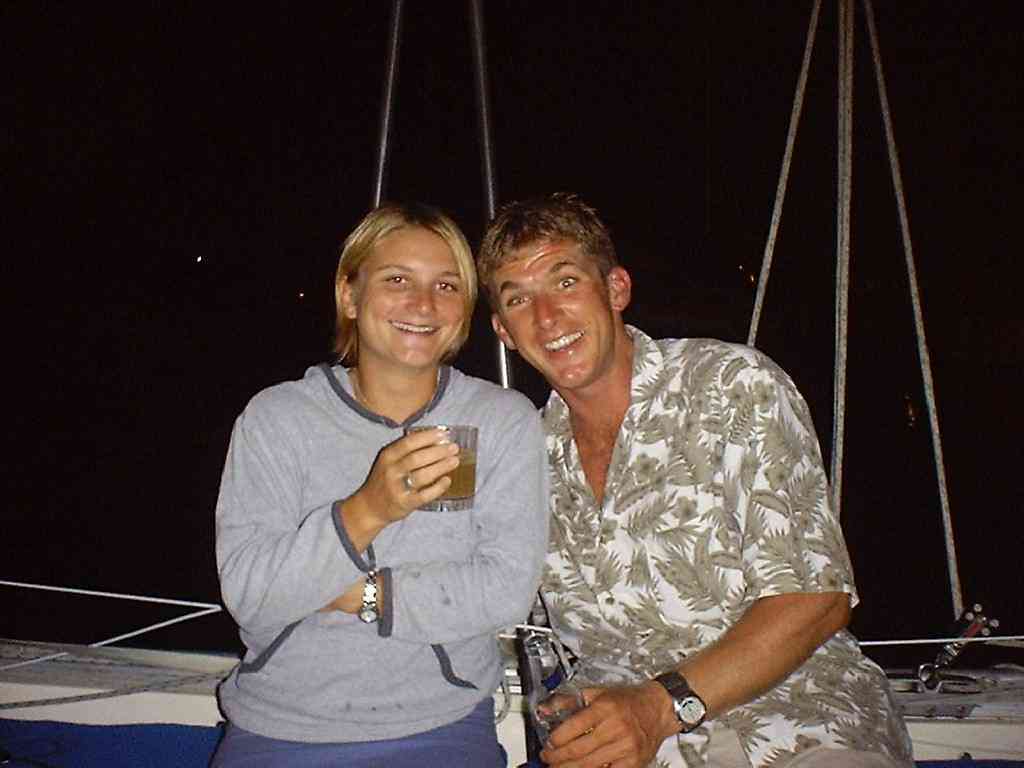 So great to meet you all. Stacy you serve the best "Caipirinhas". I hope the rest of your voyage is as great as the rest of your trip seems to have been! Have fun and enjoy!!
-Sammy
Here's to meeting people at the Bight that have to push me 3 or 4 times with their elbow before introducing themselves!!
-Ricky