Venezuela to Panama
March 18, 2001

Liebe Manerkafer!
It's been just great meeting you all and thanks for being so kind to us and the kids. And luckily we're only drunks - not alcoholics (they have to go to meetings) - sorry for quoting you Jo! It's such a good one. Fair winds and good luck
-The 'Steadfasters' Adrian, Gabi, Tristan and Benjamin s/v Steadfast
March 17 , 2001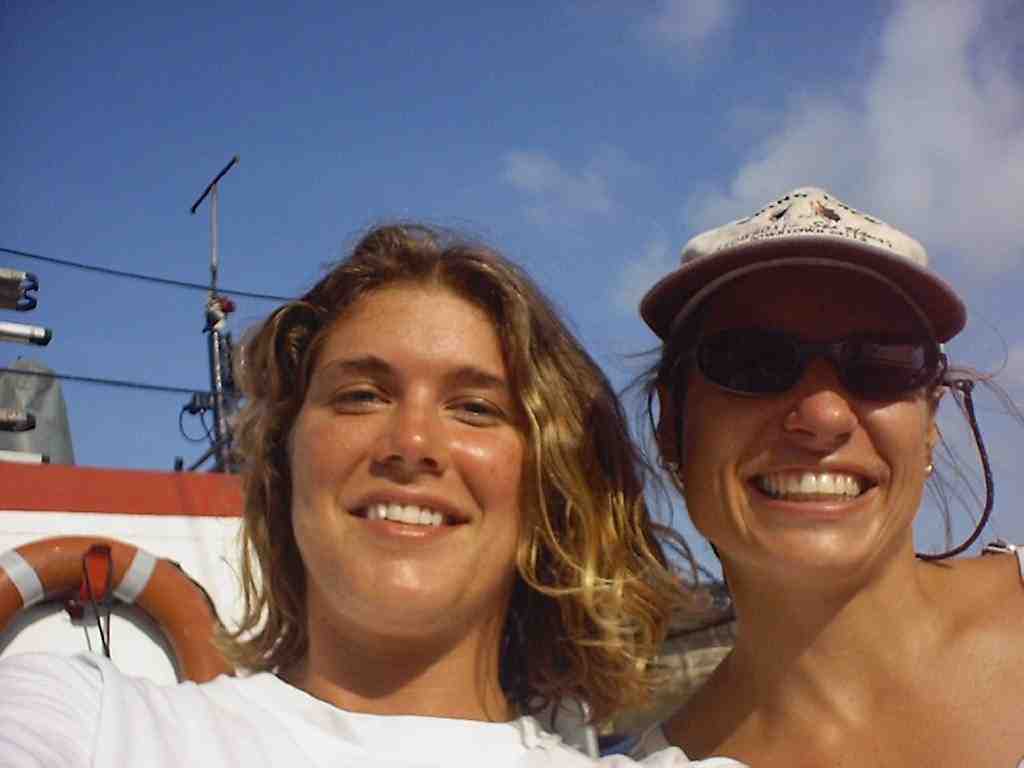 Everybody should break out and enjoy their own adventure. I am glad to see such great determination to explore and venture into different realms. Travel, love, learn, teach and live. Thank you: Jo, Stacy, Dave and Matti for your hospitality, generosity, and willingness to keep me drunk day and night. May life bring you good health and happiness.
-Jiin
March 14, 2001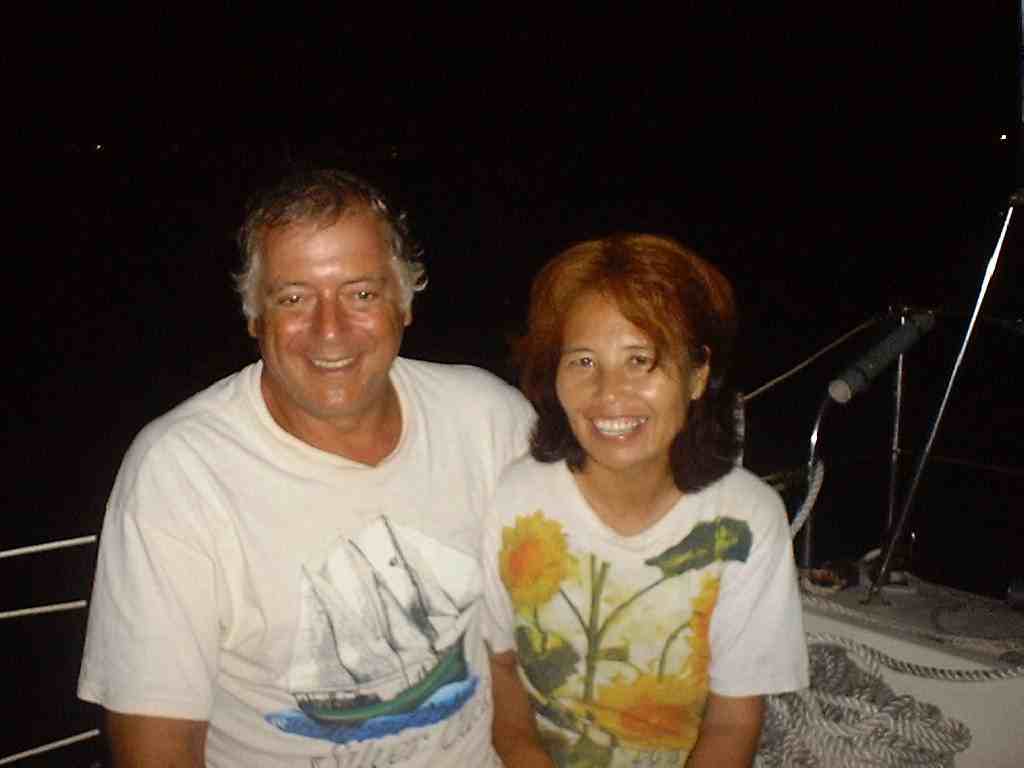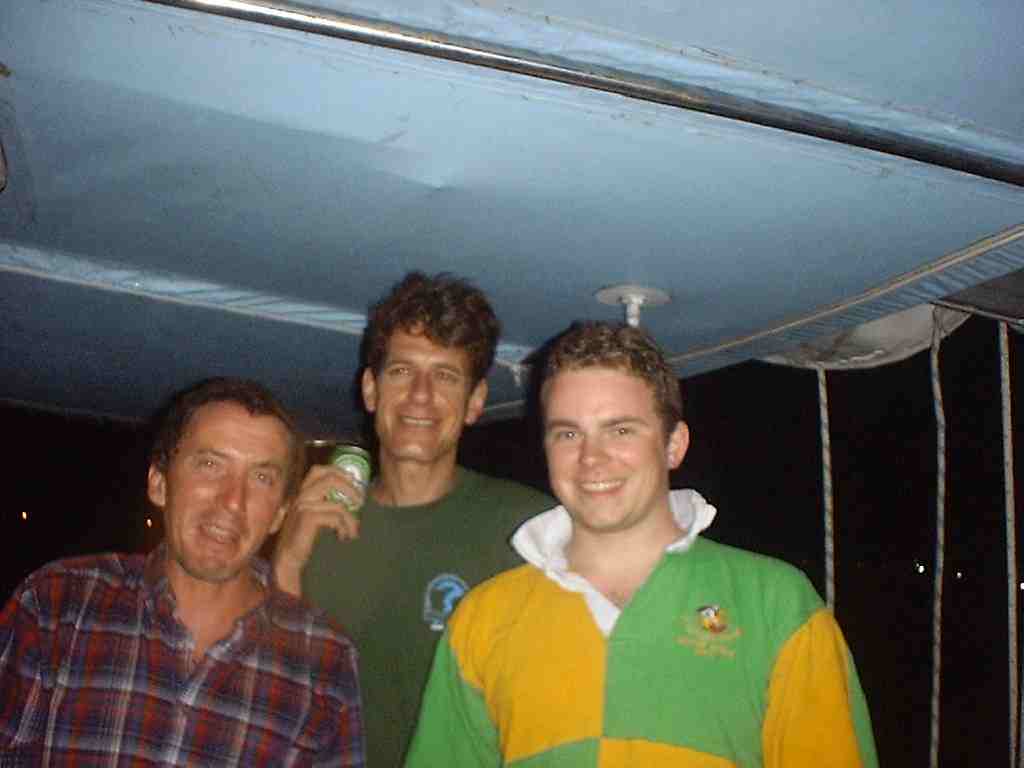 -s/v Elenah (David, Chieko, Hans & Daniel) and s/v Non Madol (Frances)
March 14, 2001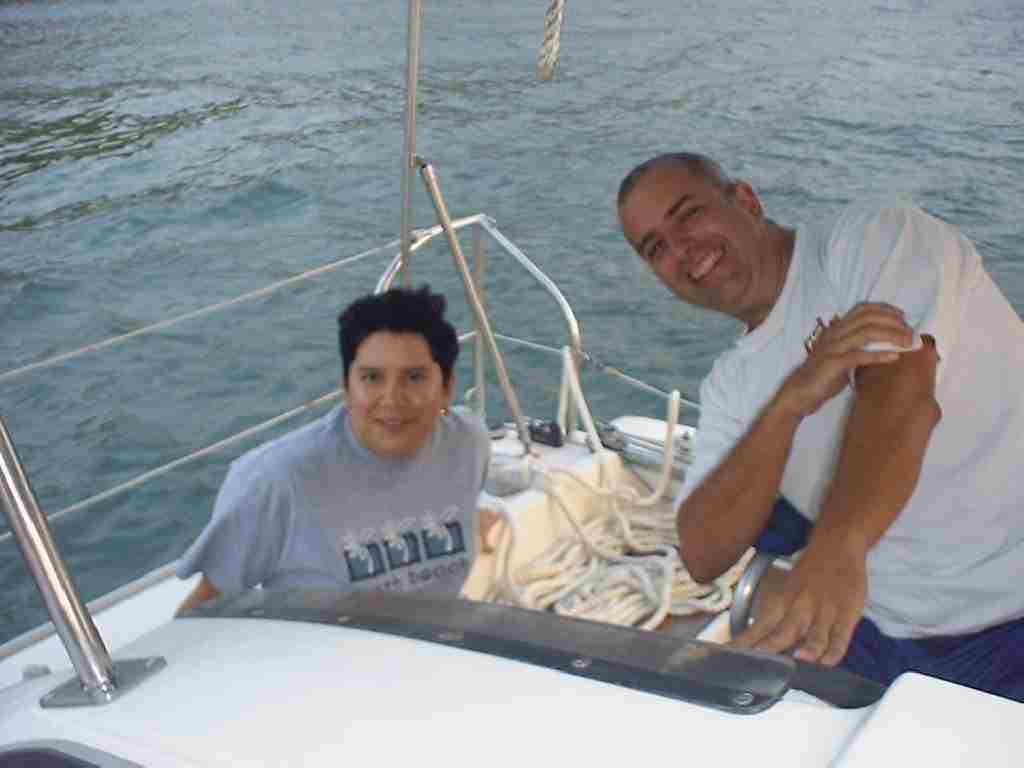 I hope you enjoy the transit and your time in Panama.
-Captain Gisel Medina Panama Canal Transit Advisor
March 14, 2001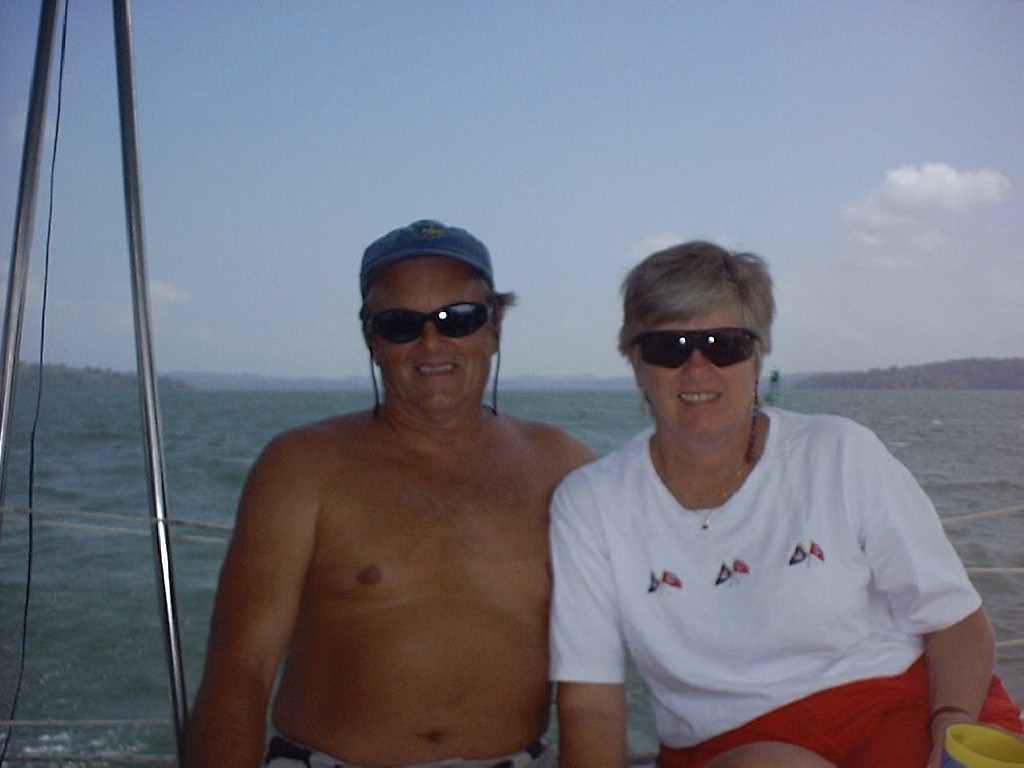 To everyone on Ladybug - thanks for allowing us to share your transit. Truly enjoyed the time we all spent in Colon and look forward to seeing you all on the Pacific side. Enjoy your adventure the memories will be wonderful. All our best.
Capt. Rick and Mary s/v Tranquillity
March 10, 2001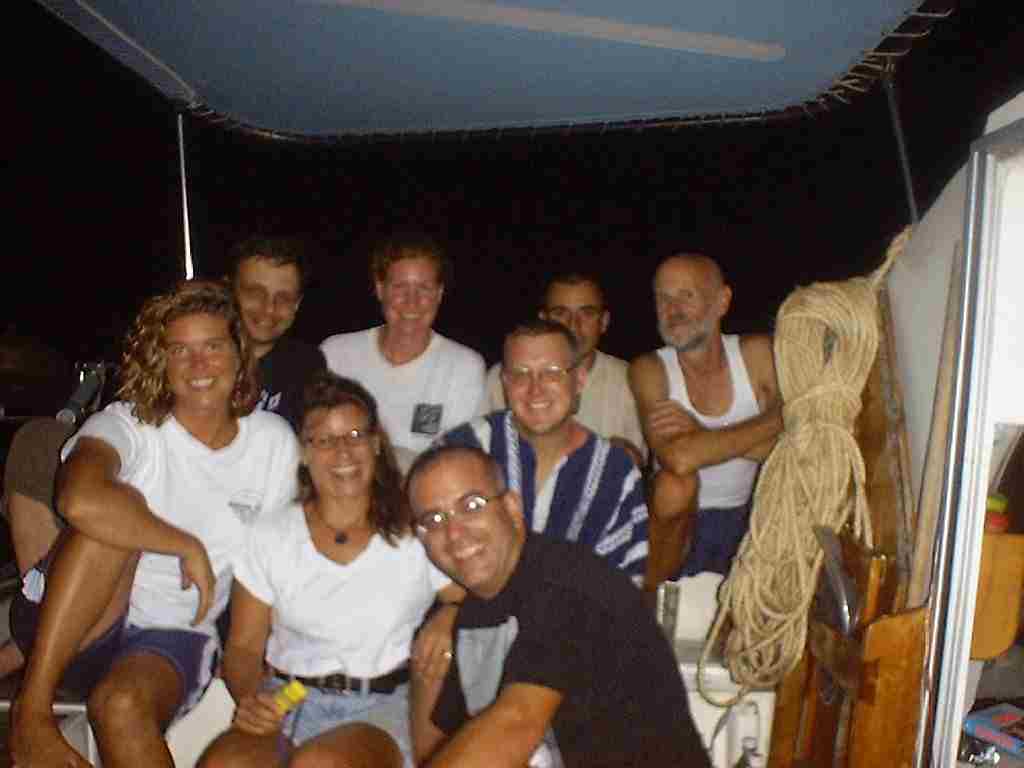 It was a pleasant party before transferring boat to Panama city. It was a pleasure meeting the friendly crew from Ladybug.Wish you all the wind behind you, friendly locals wherever your voyage takes you, and safely return home after a remarkable circumnavigation.
-Vinnie & crew of s/v Beacon (David, Alex and Natalie)
March 7, 2001

-Jose M Pinel Panama Canal Admeasure
January 31st, 2001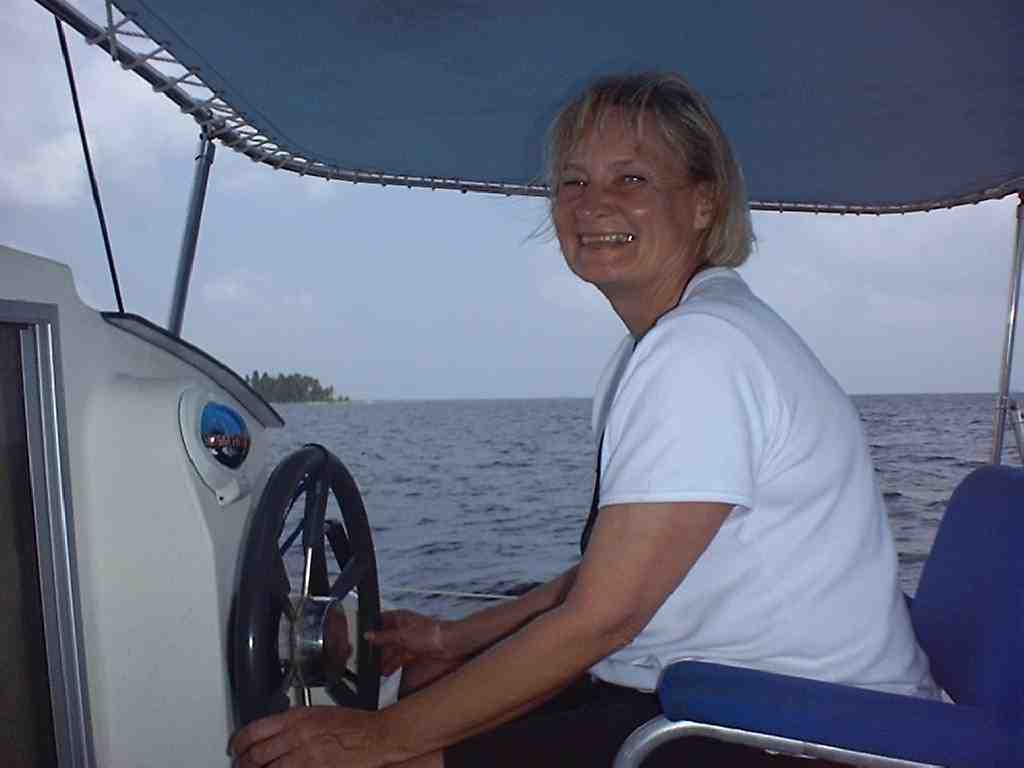 Another great adventure trip! Visiting Stacy is always a new adventure in seeing and doing new things. I have been to several Islands, a rain forest, ate awesome meals made with local ingredients, snorkeled, seen many varieties of fish, sailed with the dolphins and made an overnight passage. All this was possible with the Ladybug Adventures great crew! Thanks millions for the wonderful adventure. PS forgot the great Mola shopping!
- Jann (Stacy's mom)
January 14th, 2001


I enjoyed the company, the boat, the sailing and the food. Let's get together sometime.
-Pat ONeill (Panama Canal Pilot)
January 1st, 2001

The Narcoleptic Spider
A spider has gone to sleep in my hair.
I can hear him snoring near my ear.
I think it's rude to wake him,
so I lie very still...waiting.
He's tired from using his silky tool.
My mother says I'll be late for school.
-Guy and Martina
December 30th, 2000

Master Mola Maker. The Best Molas in San Blas!
-Liza Harris
December 23, 2000

Simon m/v LadyM. Though Simon was busy with his responsibilities on LadyM, he managed to stop by Ladybug a couple times bearing gifts - cold sodas, ice, and good conversation.
December 21st, 2000

Pete Golden s/v Enchantress
December 14th, 2000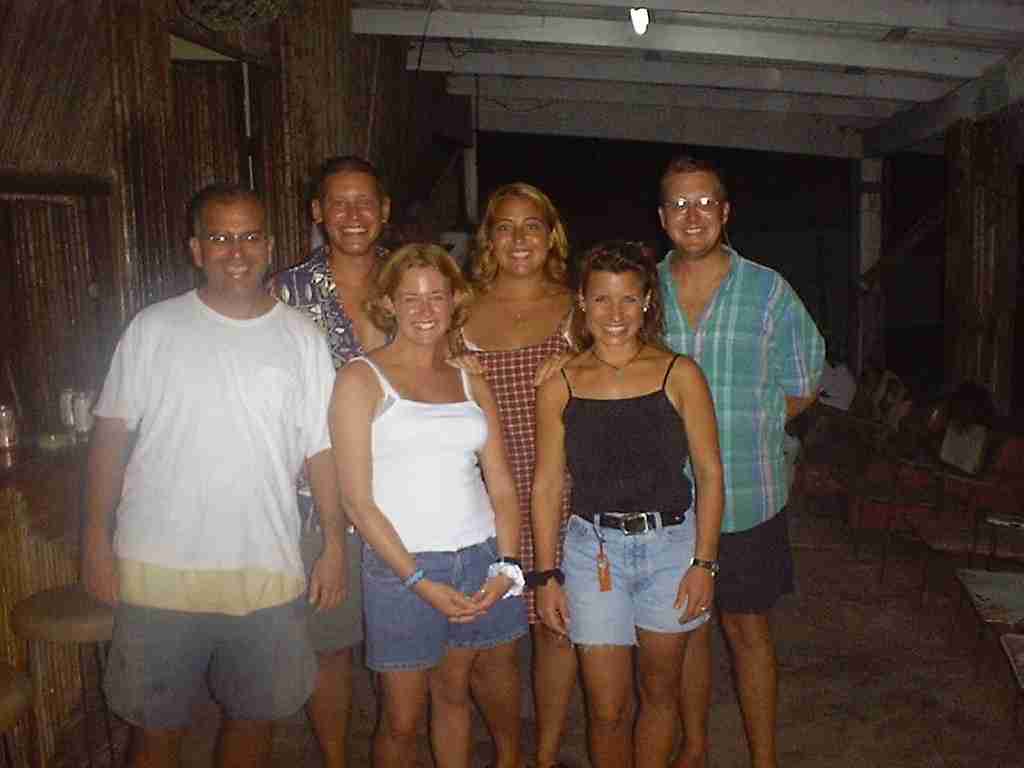 Peace Corps Nicaragua:
Fue bien divertido! Mucho gusto en el Muelle de San Blas -- good song to listen to by Maná
-Heather Wade ("Michelle" or "Micha")
Espero que su viaje vaya bién. Cuidado con los tiburónes! Disfruta sus vidas locas. Buen Viaje!
-Kimberly Oliver (Chicago!)
December 10th, 2000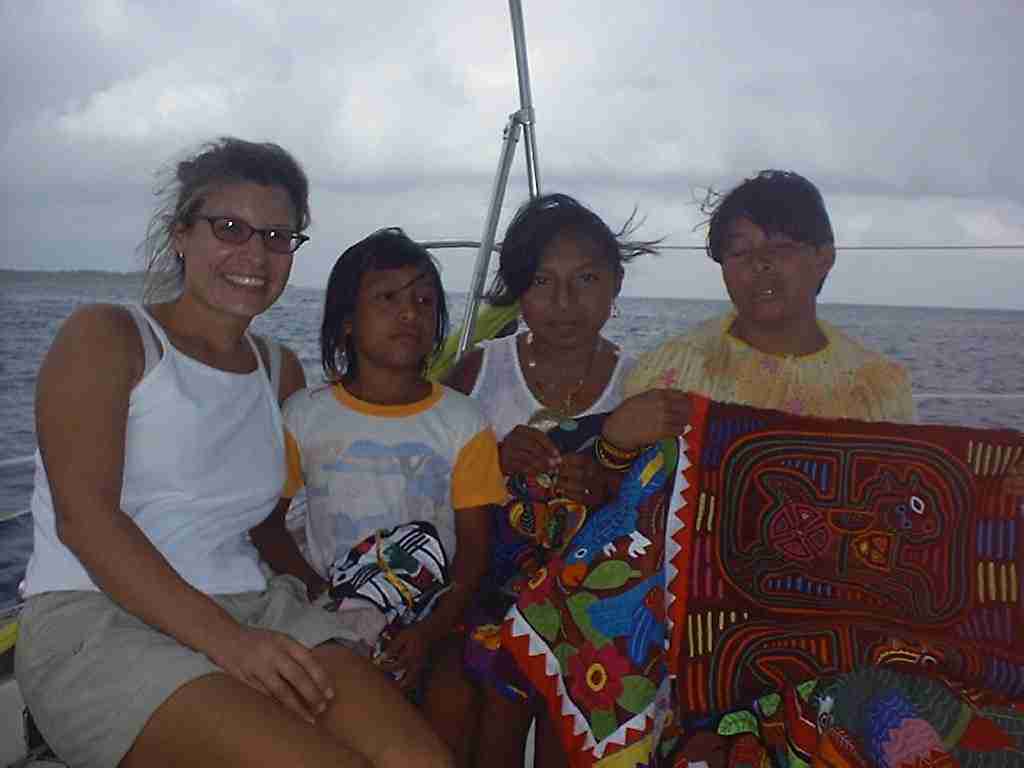 Anelsia, Nilda and Rosibel. We looked at their molas and had coffee and lemon poppyseed cake with them.
December 3rd, 2000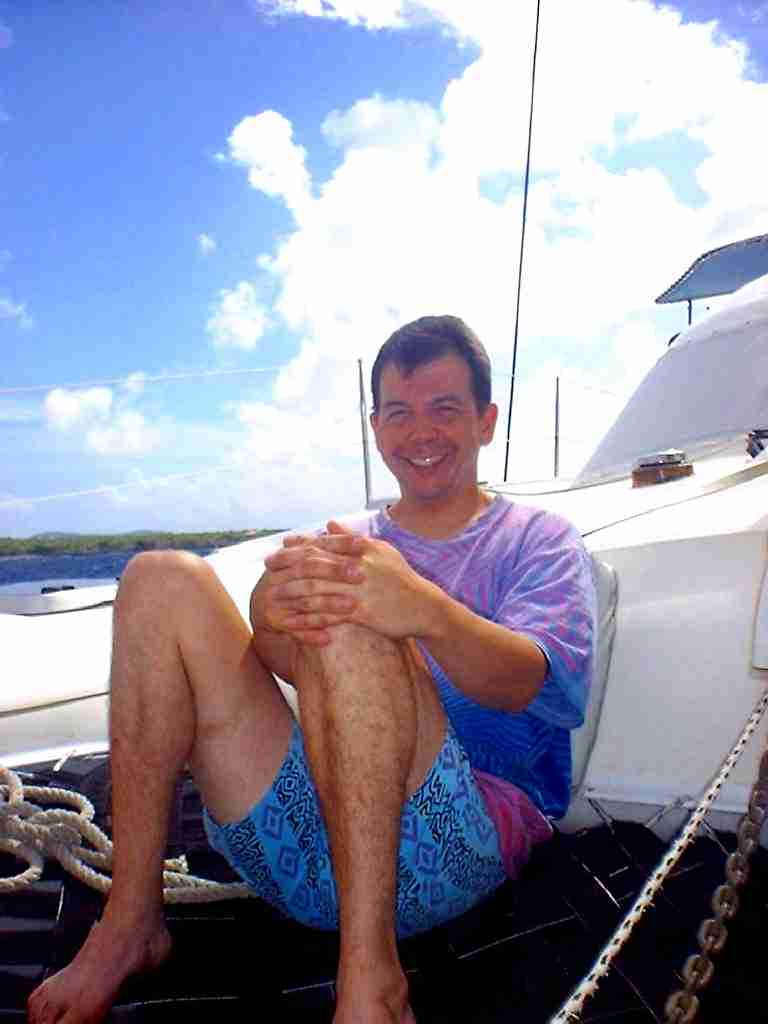 To all my friends on the Ladybug -- some of the finest people that it's been my pleasure to hang out (and of course, drink) with! Many thanks for showing me the A.B.C.'s, it's been the best vacation EVVAHH ! Here's wishing you smooth sailing and a strong tail wind for the rest of your voyage. Hopefully I'll be able to hook up with you again next year on the other side of the globe.
Lotsa Love, John Dreger
November 29th, 2000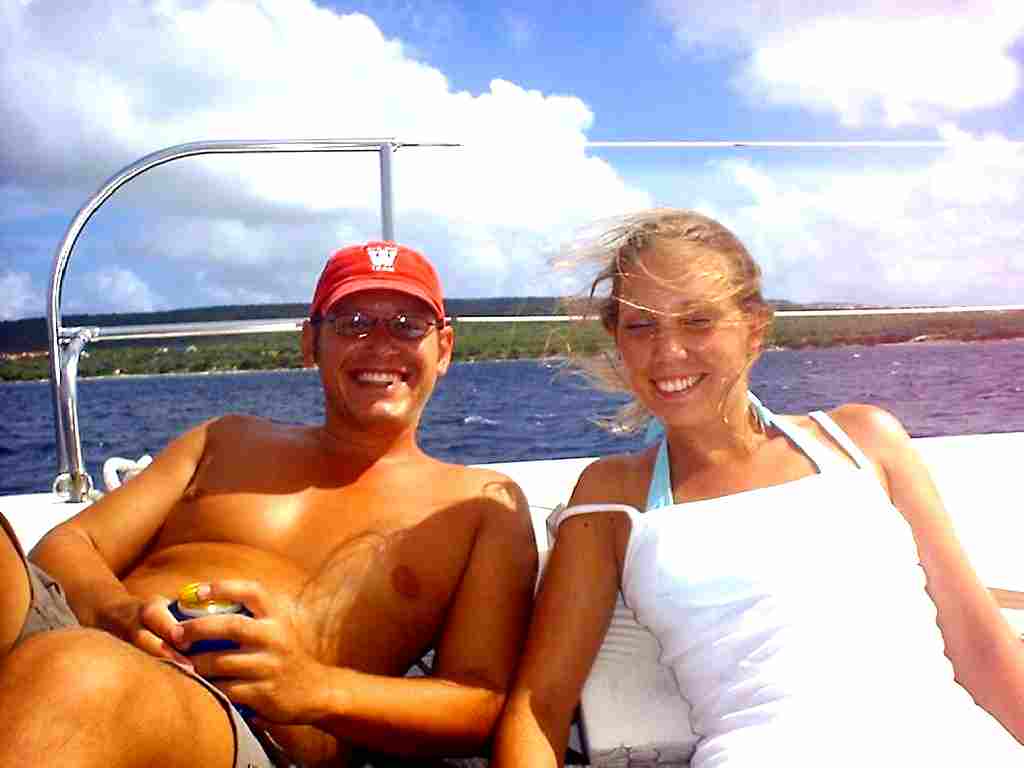 Thank you so much for the nice boat trip. It was really fun!
I hope you will all learn your Dutch lessons, so you can one time order a beer in Holland. Just say : "Een biertje alsjeblieft! And if you want to know someone's name, just ask: "Hoe heet je?"
We wish you a very nice time on your boat to the other places you go to. Andy maybe we'll se each other in a bar in Amsterdam, Utrecht or wherever.

-Marlous Kasperink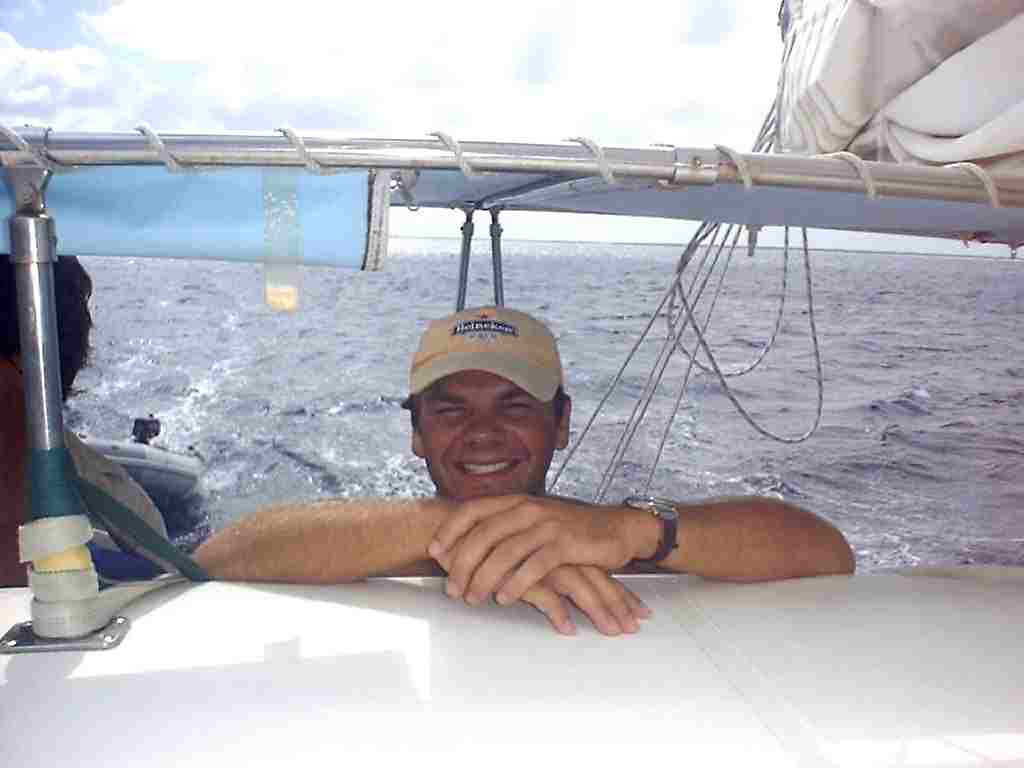 We will look at your internet site very soon!
-Sander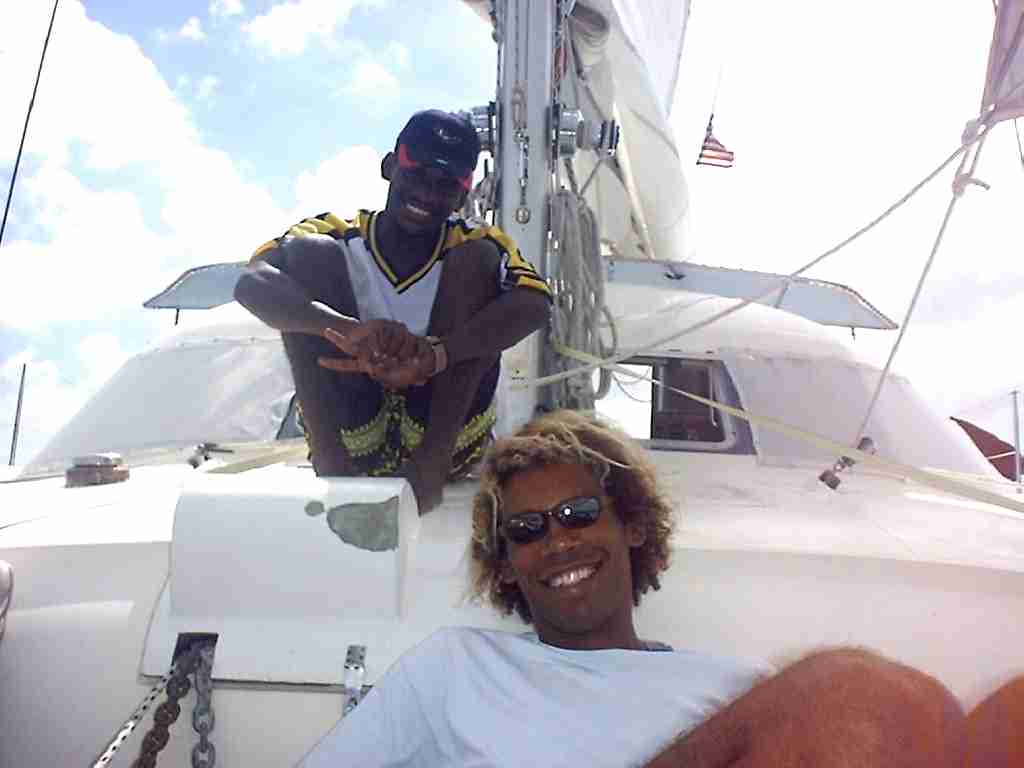 Thanks for everything!
-O'Neal Martyn (top left)
I would like to thank you guys for inviting me on this wonderful sailing experience. Hope all the best in sailing world wide and also hope to see you all back somewhere again.
-Martin Cicilia (bottom right)
November 28th, 2000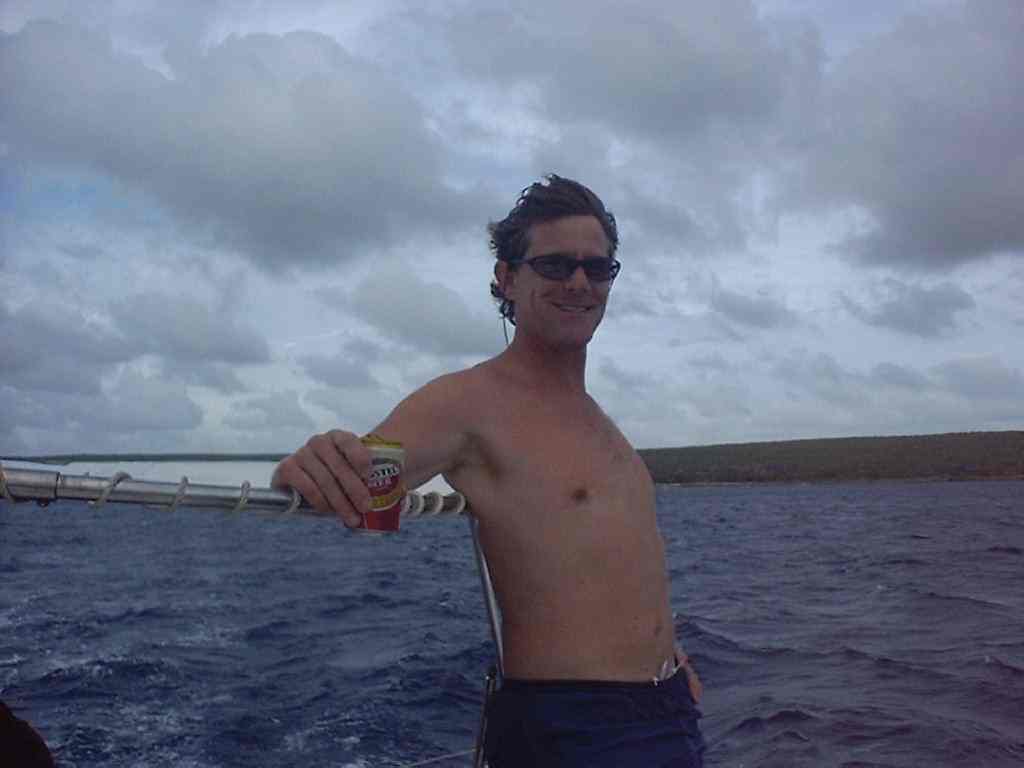 Nice Boat! I hope to meet up with you at Porvenir, Panama in 2 weeks!!
-Kirt Barker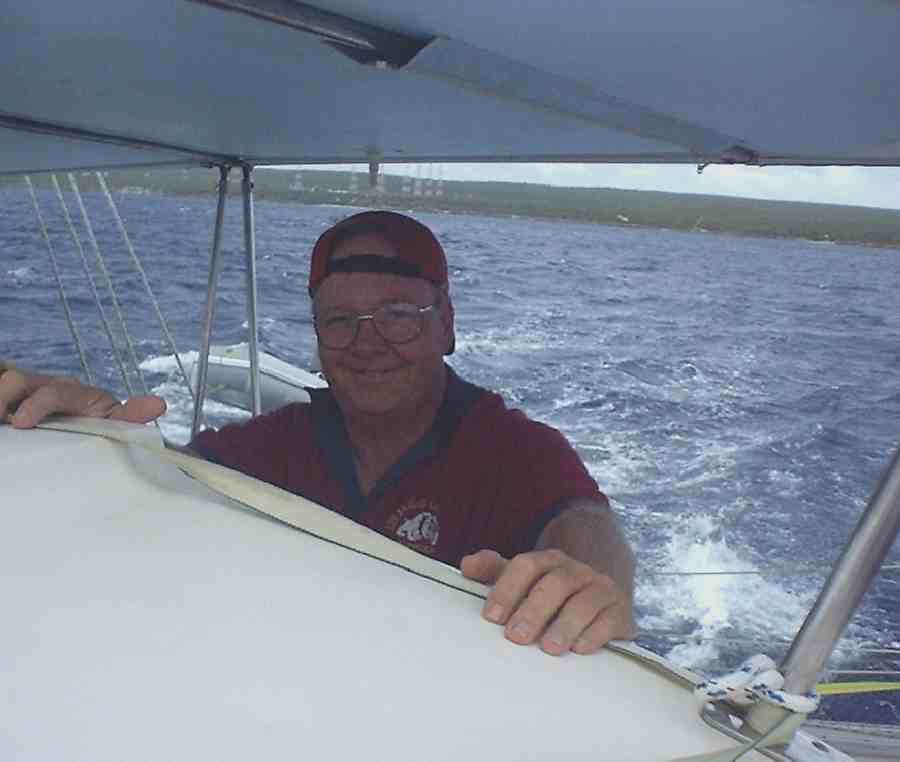 Thanks for the ride to Klein Bonaire. Best of Luck on your adventures. God Bless.
-Wayne Barnes, Milton FL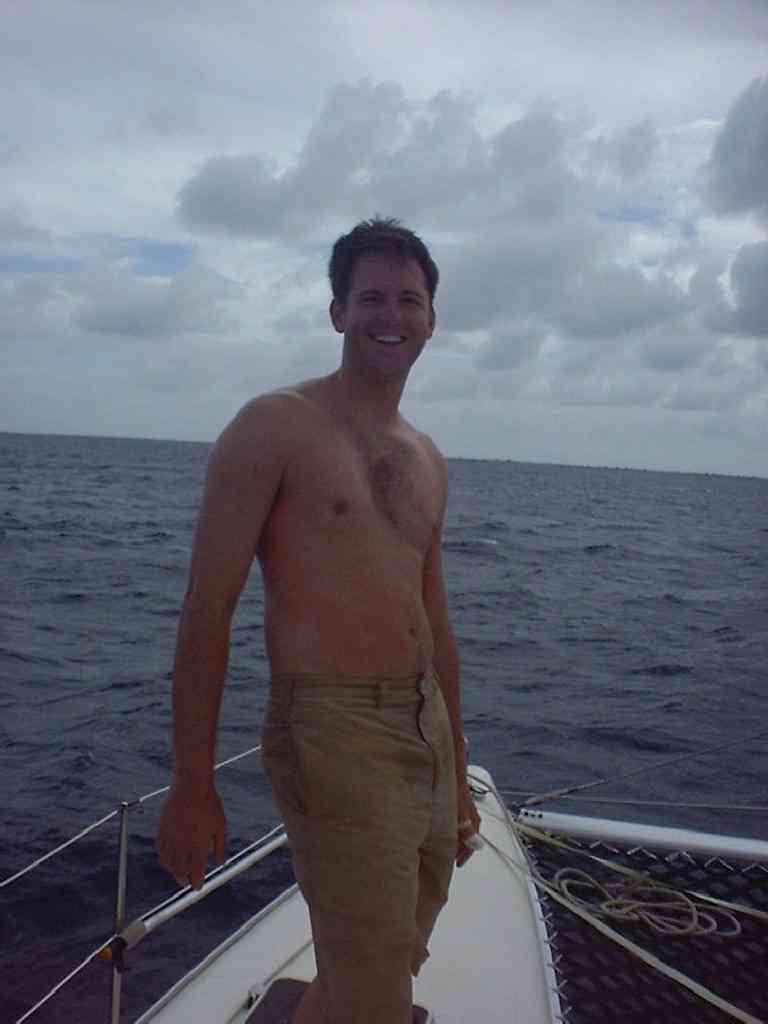 Thank you very much for your hospitality. The boat is beautiful. Many continued adventures are in store for you. I wish you the best.
-Wayne Barnes Jr.
November 11th, 2000
Missing are photos and comments from Barry Widera, John Sharpless and Joe Ehman.