Fun in the Fox Valley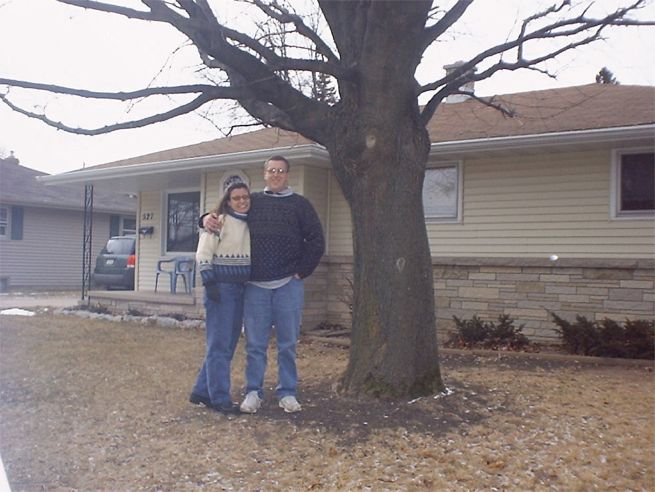 Hi, sorry for the long absence.
Dave and I have been very busy getting settled in a Appleton. We are renting a beautiful house from our best friends Kris and Bill. We love it here. The house is only a 25 minute walk from downtown Appleton. It is in a quiet neighborhood and we have great neighbors. We are a little disappointed that we haven't had more snow...I thought we were living "up NORTH"?
Dave is working at Foth & Van Dyke in Green Bay. At first he was complaining about not being busy enough, but that didn't last long. Foth is a Engineering consulting company. Some of their big customers are: Kraft, Coca Cola and Miller. He is in the beverage side of the business and his joke is ..."Who would have guessed, after all these years I am trying to figure out the most efficient way to fill beer bottles!"
I recently started working at ITT Technical Institute in Green Bay and I love it. It is challenging, but a lot of fun. My students are all very nice. I am teaching a Windows 2000 Professional class and I am also the main project advisor for three multi-media students working on their final projects. I am still looking for full time work, but in the mean time I will be taking a few classes at Fox Valley Tech.
Dave and I are still traveling around a lot. Dave visited his brother in California this fall. I have made 2 trips to South Dakota to see my mom and one trip to Atlanta to see my brother and sister in law. We have also made many trips to see our family in the Dells and Milwaukee. And Dave has started to travel a lot for work... Detroit, California, Ohio, etc.
Yes, we miss Ladybug and the lifestyle. But we are having fun in a different way now. Life is always fun. We have dreams of running away again someday on another boat when we have a little more money saved in the bank. In the mean time we will look for a smaller boat that we can put on a trailer.