Week One
April. 18 - 24 / 2000
April 24, 2000
Trellis Bay, Tortola B.V.I.
We made it! Our first Caribbean cyber connection. Thanks to everyone who showed up and made the multiple bon-voyage parties a huge success. Miss you all. We have a few new pictures taken with Stacy's new digital camera . In the past few days we have managed to remove and then replace the old boat name and have remained anchored primarily in Trellis Bay. The place is like a magnet.
So we got here late Tuesday afternoon, totally exhausted from a day of flying (special thanks to both Steve Cohen for letting us use his truck and a Mr. Erik Rasmussen for hauling us all down to the airport. I'm hoping that you made it home okay Erik). We managed to get off fairly easy with customs and only lost one piece of luggage, which came in on the next flight to Tortola. By the time we got the luggage mess cleared up and made it back to the boat everyone was very tired and very hungry. We decided on dinner at The Hole in the Wall Bar and Grill, baked chicken and cheeseburgers, both delicious.
We have since left our mooring at Maya Cove, and do not intend to return.
The next step was of course was to sail. So we brought Miss Ladybug to Trellis Bay and our favorite bar in the B.V.I. The Loose Mongoose. I don't quite know how to describe this bay to people who haven't been here. There is such a mixture of different people, from different places but it somehow manages to not be touristy. Everyone knows everyone, and many of the people here remember us from the last time that we visited. This Bay definitely has a friendly almost family feeling to it. I will be sorry to leave it.
For a change of pace we decided to sail to Cane Garden Bay and check out a reggae band that all of the locals were raving about. We had wanted to see them last time we were here but circumstances and weather prevented it. They were actually quite good but the bar itself was missing the homey feeling of the Loose Mongoose.
TIDBITS: Both boys are now sporting haircuts compliments of Stacy and Laurie. Dave despite some bitchin' fishing gear (including a homemade spear) has as of yet been unable to catch us our first fish. We all anxiously await his first catch. I personally am looking forward to the meal he cooks up after catching the fish as he made us Shrimp Scampi the other night that was nothing short of delicious. We saw several dolphins on our sail to Cane Garden Bay. Beautiful creatures.
PLANS: On to St. Thomas for provisioning and boat parts.
The Crew!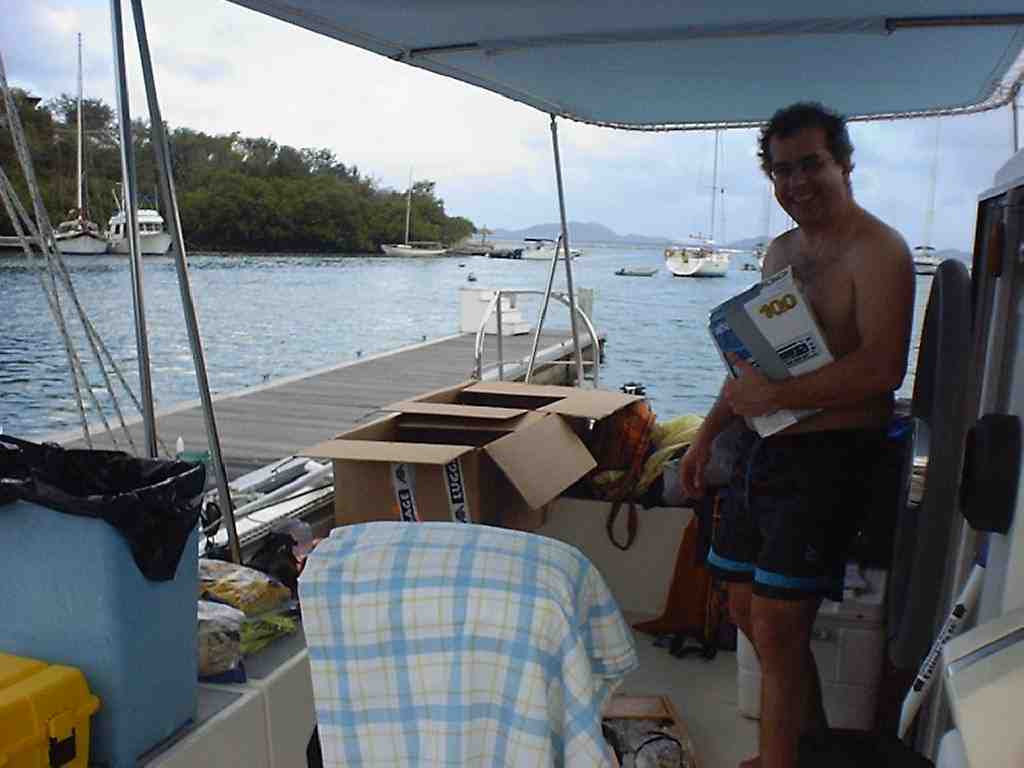 Day 1 Unpacking one of 9 very large suitcases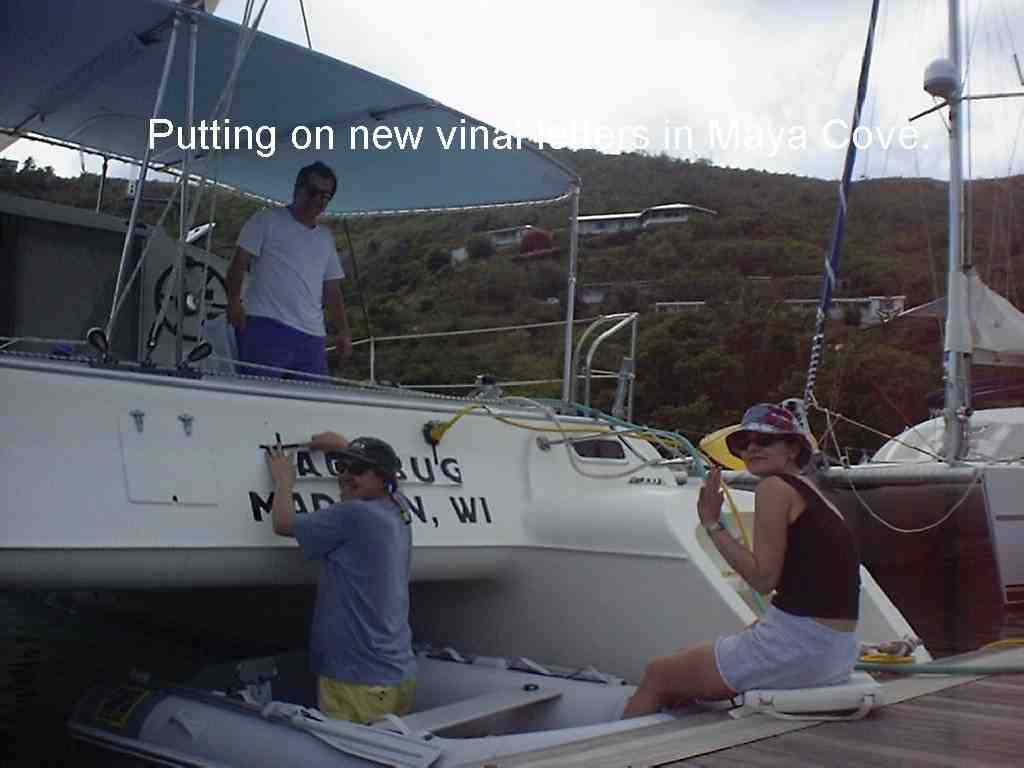 Finally "LADYBUG"!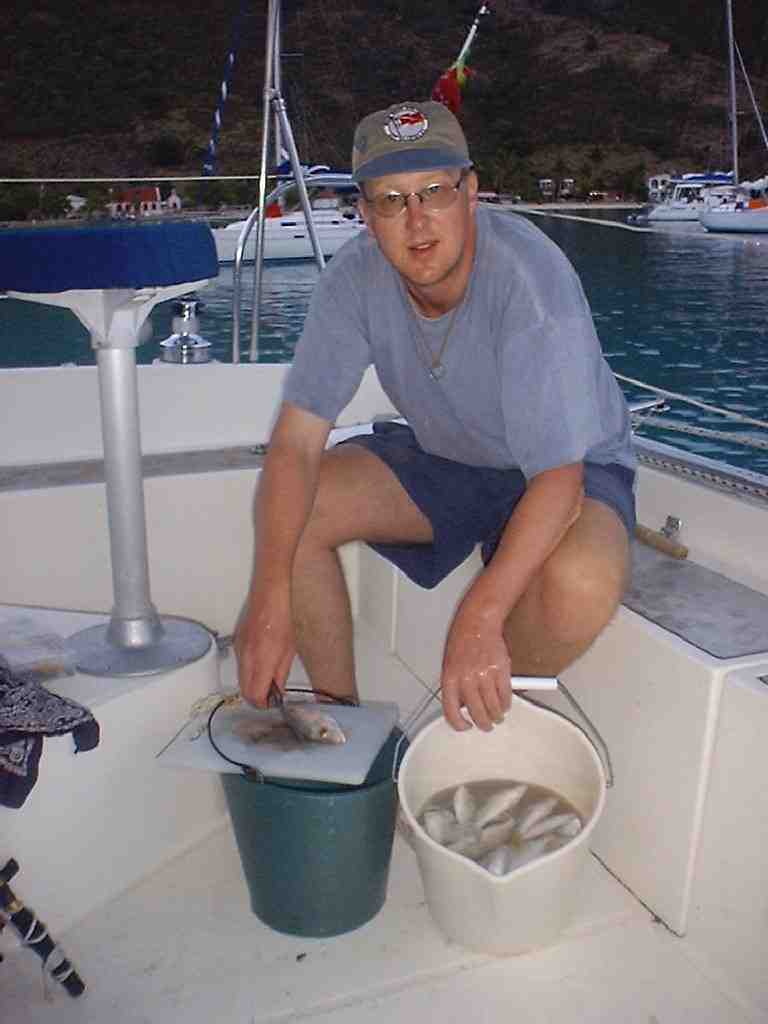 Dave with his small fish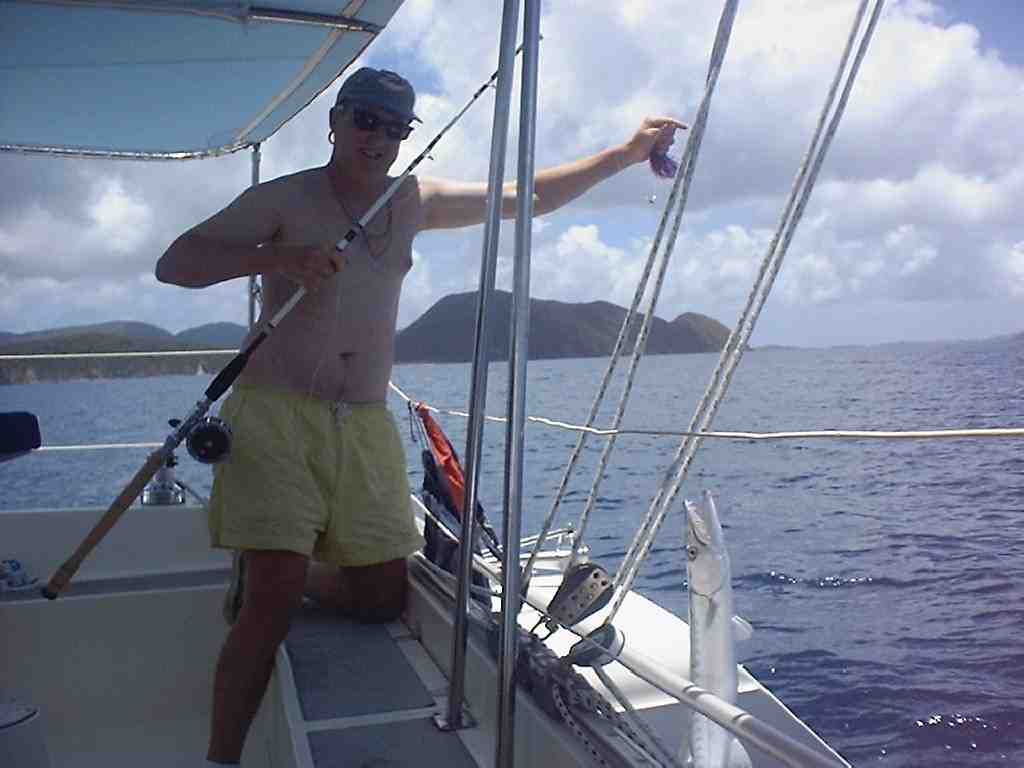 Dave with his big fish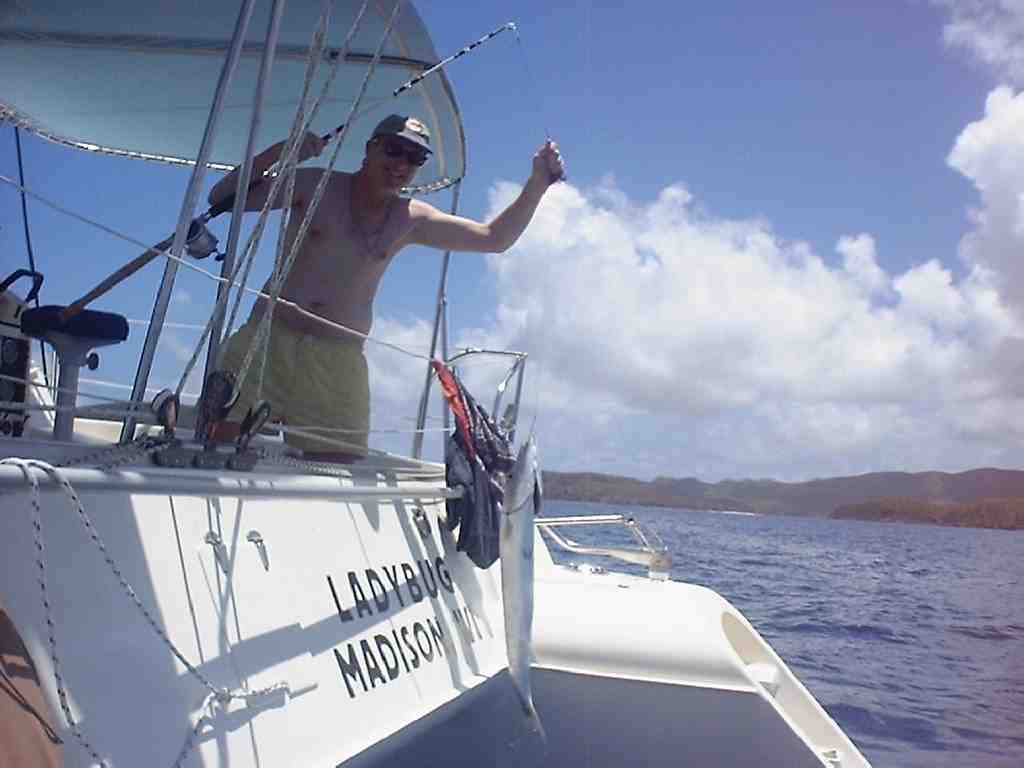 Let's see that smile Dave!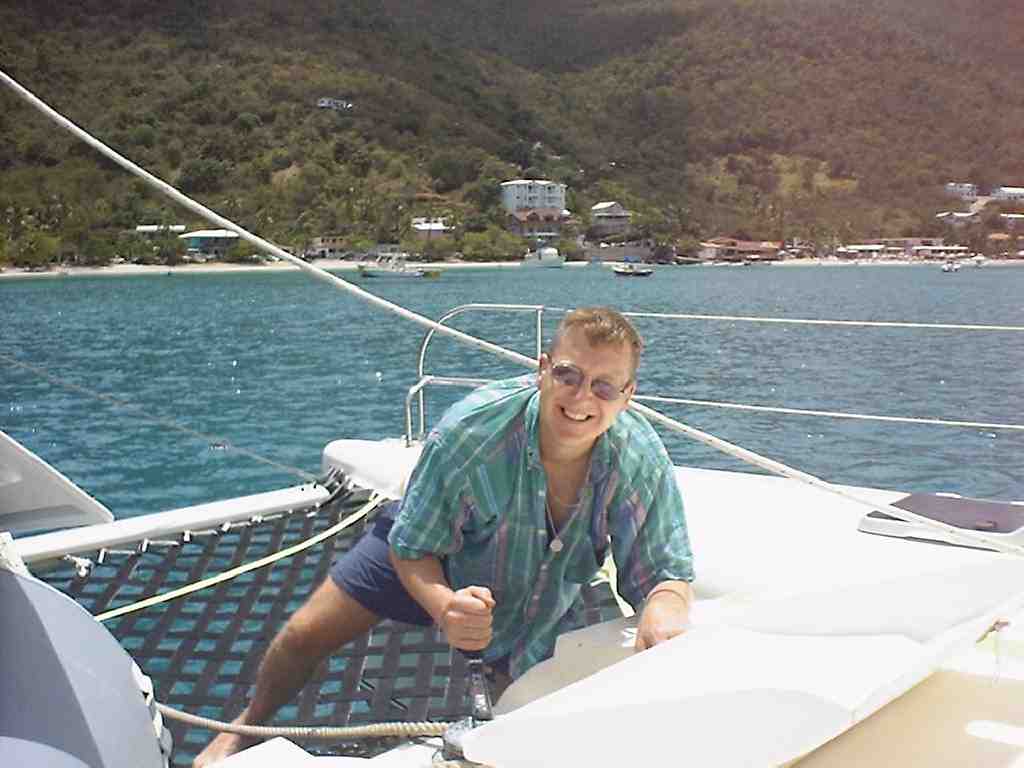 Cane Garden Bay BVI raising anchor after a night of local Reggae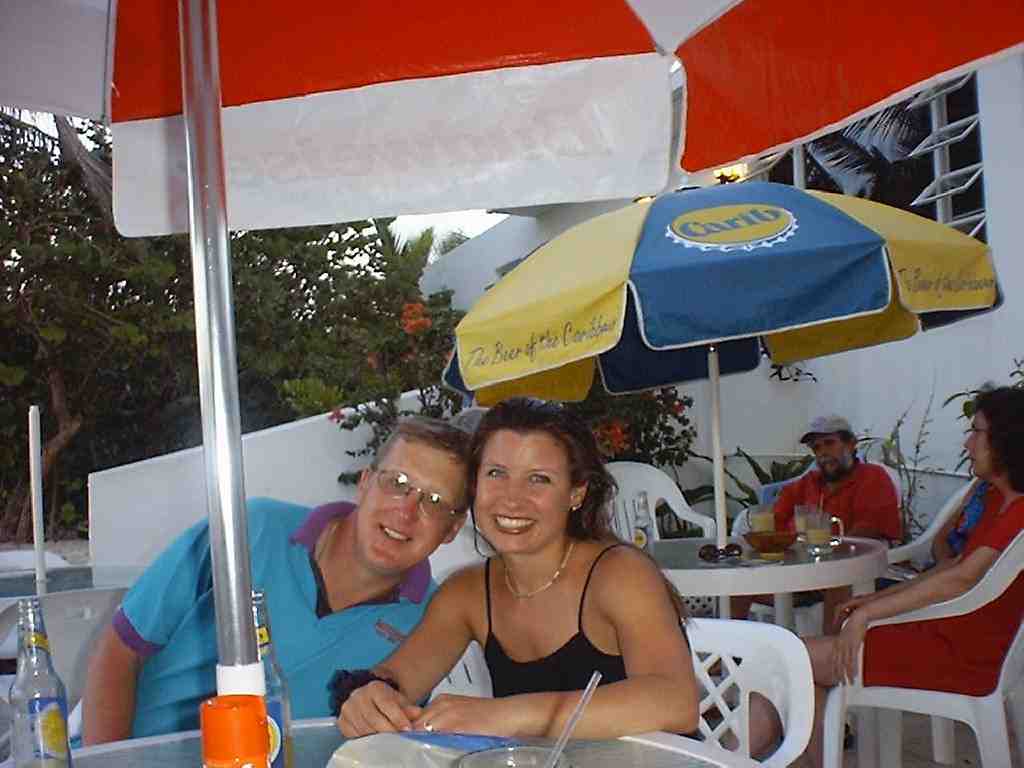 Dave + Stacy at the Loose Mongoose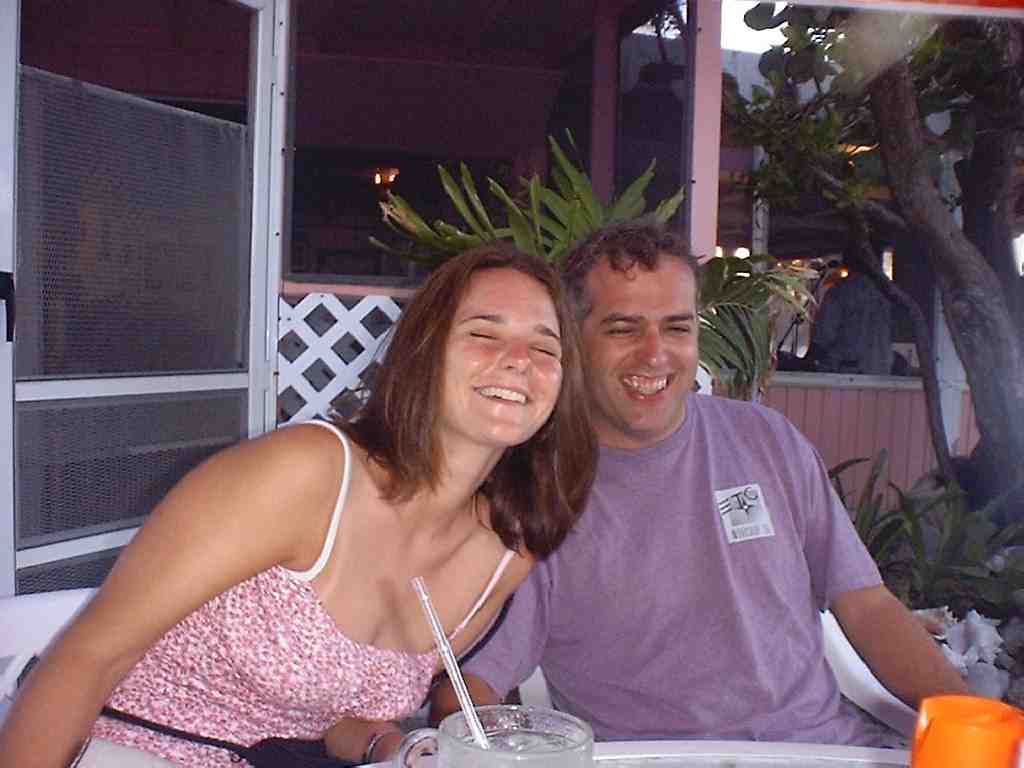 Jo + Laurie at the Loose Mongoose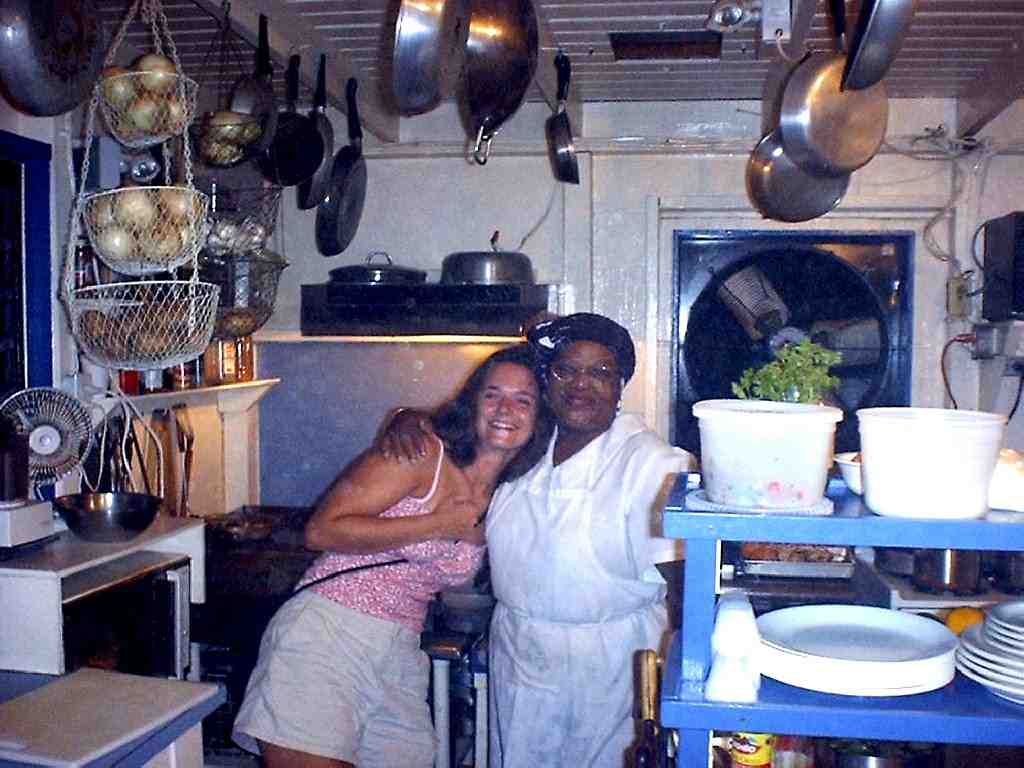 Laurie and the cook Rose, the wild dancers