Friends in Tahiti
Friday Barbecue.....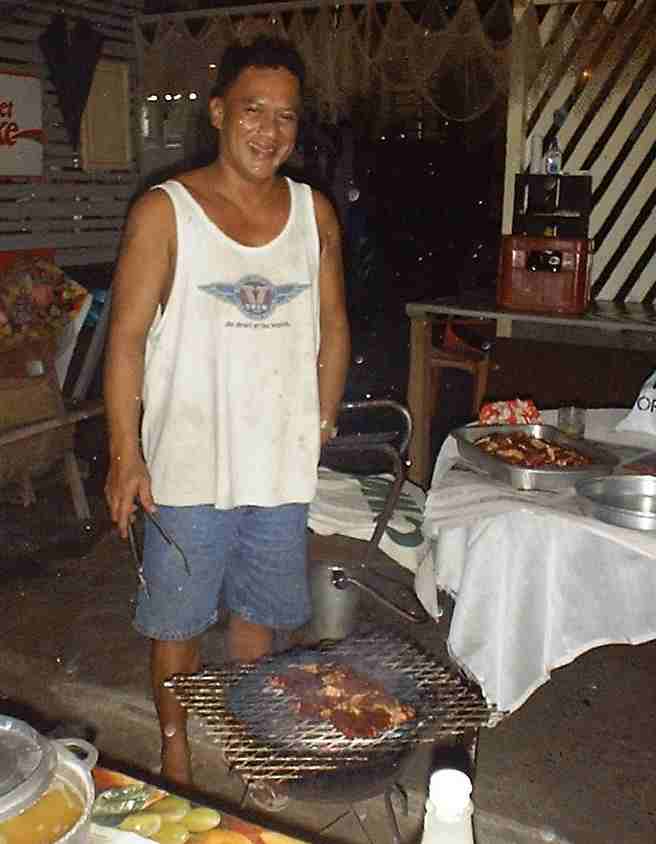 Chappi doing what he does best...grilling and taking care of his friends.
It all started when we were making plans to leave Tahiti. We were having a beer at our friend Chappi's bar. We wanted to leave by Thursday to avoid any trouble with the immigration officials when our friend Chappi said "I can take care of that, let's have a barbecue on Friday evening!" The barbecue idea sounded great, but I wasn't quite sure how he was going to take care of our problems with the immigration officials.Well, low and behold his cousin, Harry, is the head of immigration! The next day over lunch I got to meet 'Dirty Harry'. He was super nice and spoke English very well. I explained to him that we had not paid the bond to stay in French Polynesia, but we would like to stay through the weekend. He checked our passports and documentation and then said "Everything looks to be in order. I will call the office today and explain your situation. You will check out on Friday to leave over the weekend." I quickly agreed as this solved all of our problems. More time to finish boat work and time for a barbecue, what more could we ask for.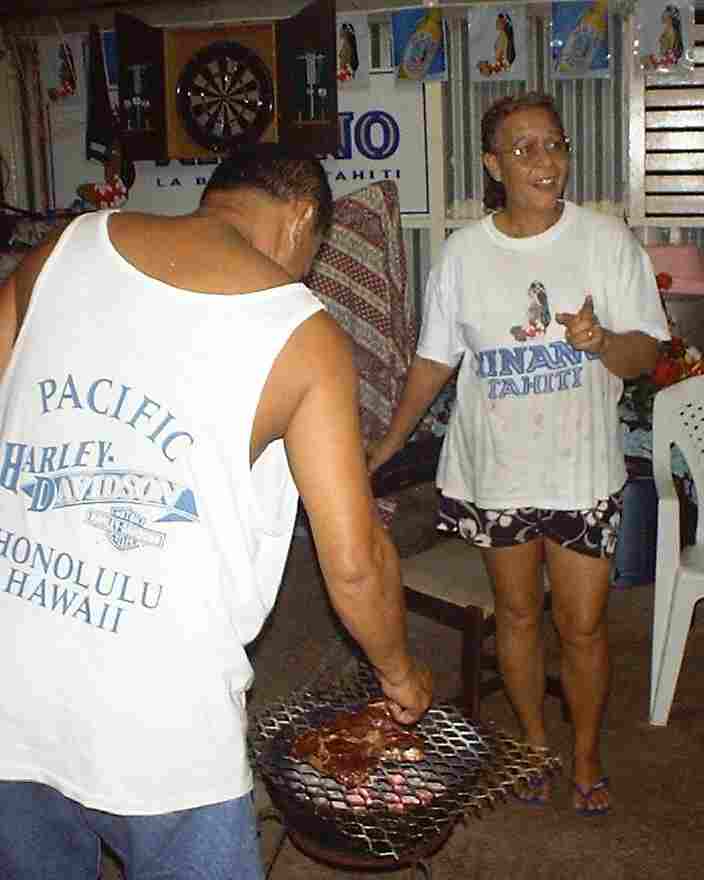 Our friend Chappi and his wife Marie, notice the Harley t-shirt!!
Friday morning I went to check out of French Polynesia. Things went very smoothly, Harry was even in the sea port office (this was a surprise as he said he usually works at the airport). I only had to Pay anchorage fee, so we were very happy to have spent 1 month in French Polynesia without it costing very much (we heard rumors of over 100$ per person no matter how long you stay). Then I met Chappi at the grocery store to buy the meat for the barbecue. Everything was going as planned.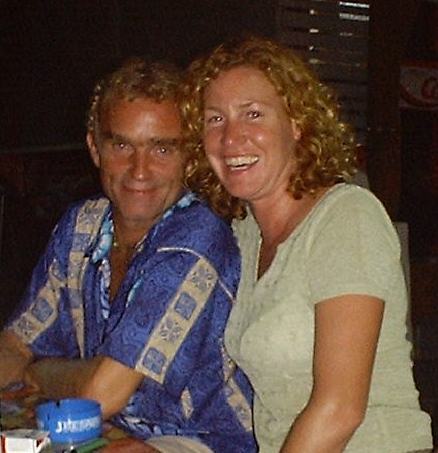 And the only thing to make the party complete was our best friends, John and Nat. Luckily John arrived on Wednesday evening. We have been with John and Natalie off and on for the last 4 months, since we were in Panama. It will be really hard to say good-bye to them from Tahiti, as they will not be continuing west from here. But I know we will be seeing them again someday, somewhere. But right now we are just happy to have one last party together.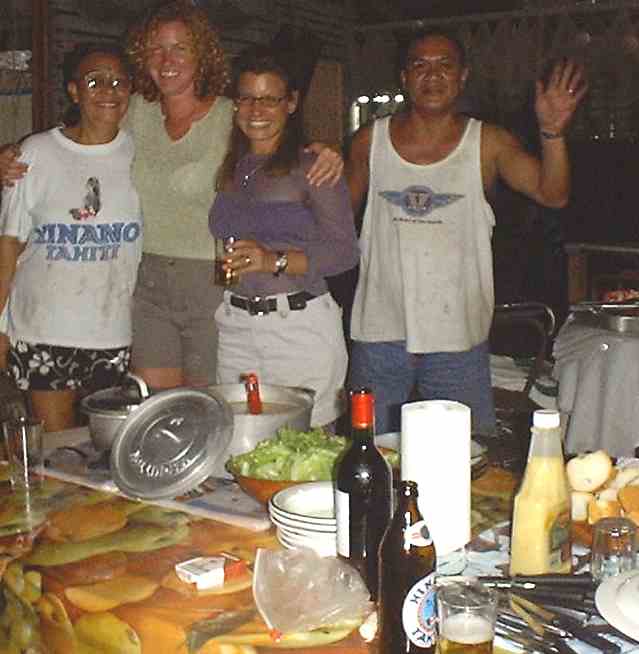 Chappi wants to get in the photo with the girls.
Chappi made beans and rice and salad to go with the steaks. He also made sure we had enough wine to really enjoy the meal. What a host! The food was INCREDIBLE. The only thing better than the food was the great company!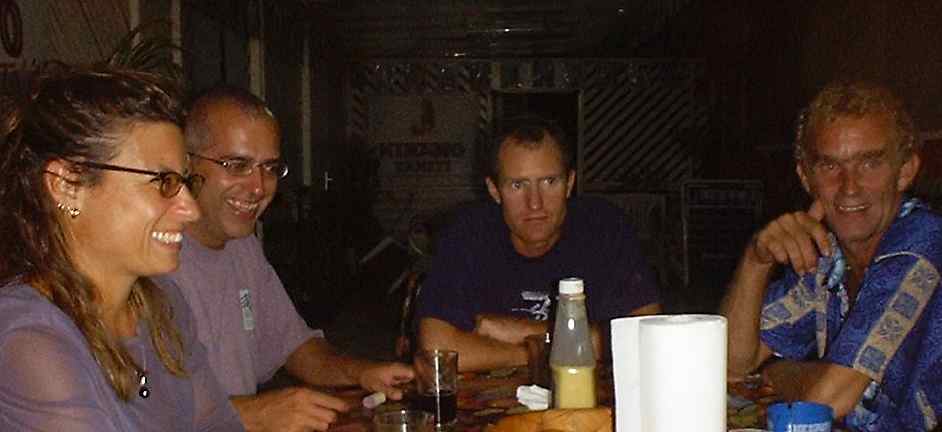 Great conversation!!!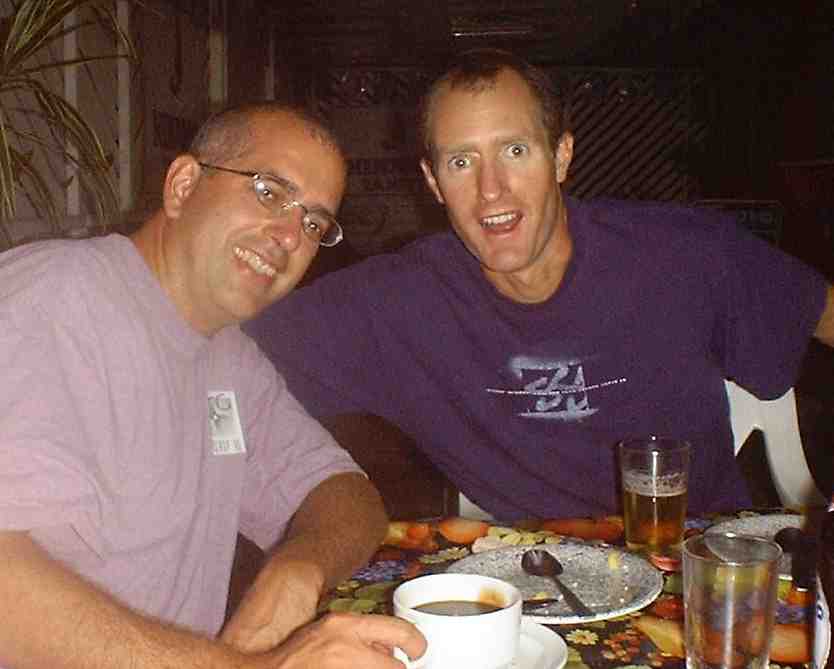 Some coffee (not for Guy - he is still on the beer).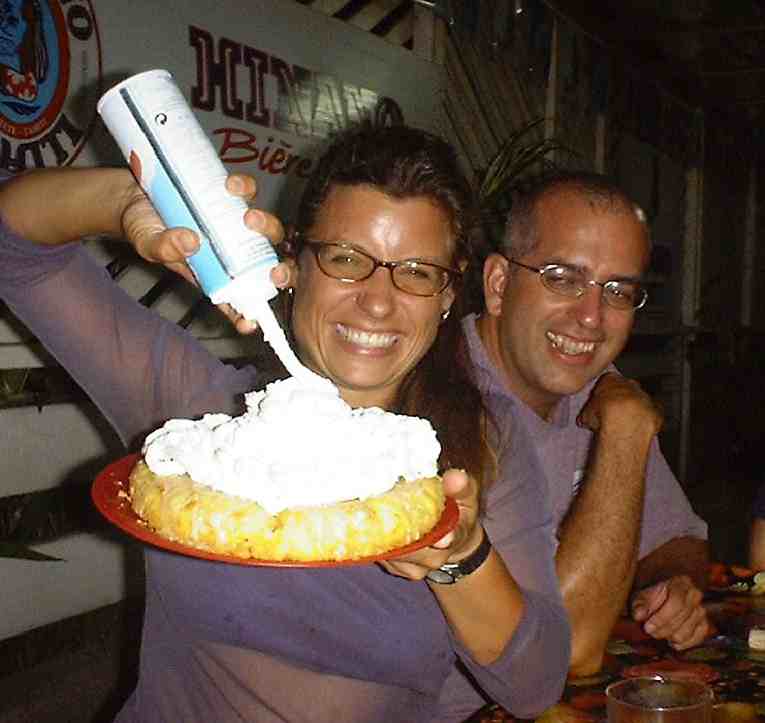 A little desert...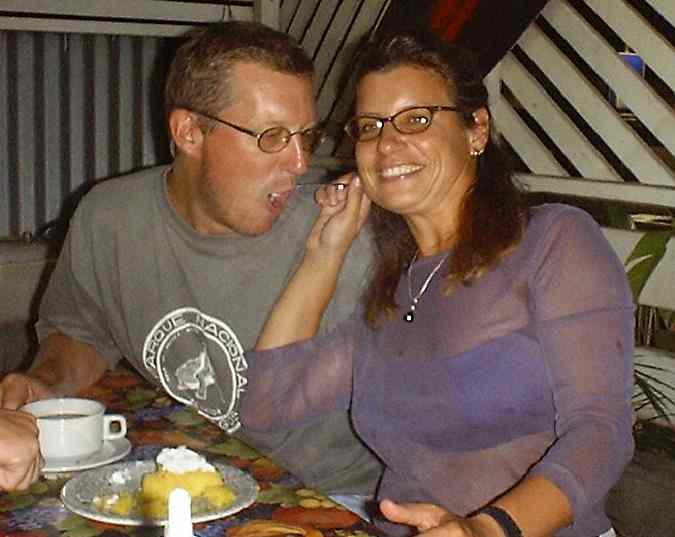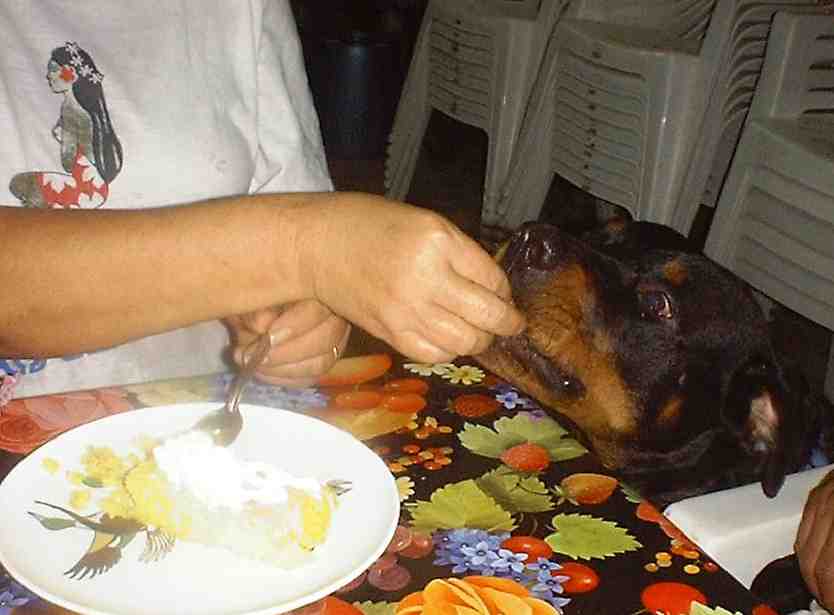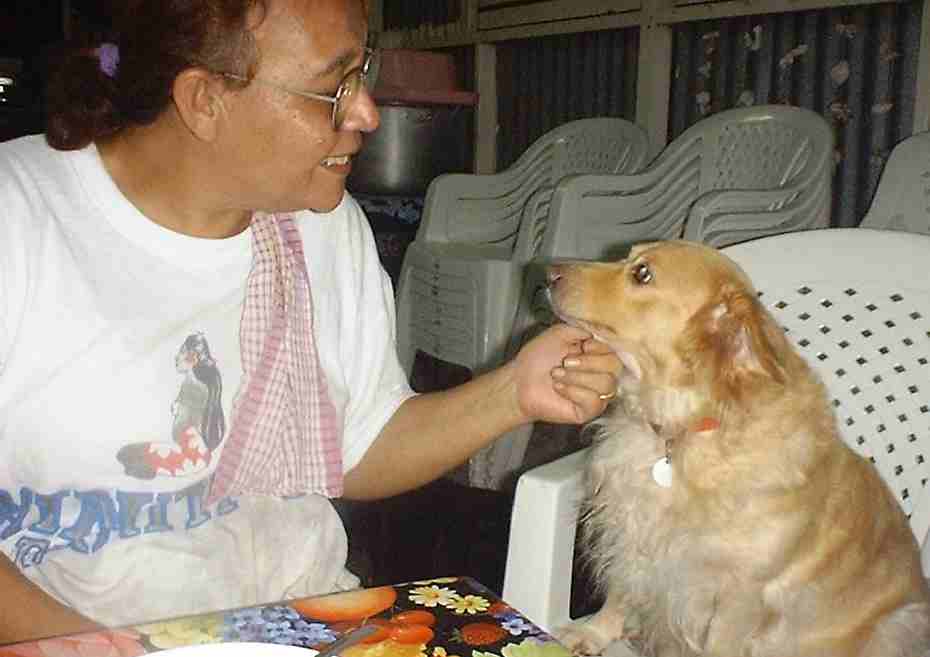 No one was forgotten, even the puppies got to join the party.
Saturday Island Tour - by pickup!!
At sometime during the barbecue I mentioned to Marie that we would like to rent a car to tour the island the next day. She quickly said a few words to Chappi and before we new it our tour was arranged. We would meet at 9:30 AM and go together in the back of Chappi's pickup truck. This sounded great, but Marie said she would have to baby-sit her grand daughter so she wouldn't make it. We were disappointed, but still excited. When we met in the morning we were pleasantly surprised to find that Marie had escaped her baby-sitting responsibilities! She even brought one of the dogs along, Lady. We bought picnic supplies at the store... bread, rotisserie chicken, beer and soda. By 10 AM we were on the road. We knew that it was about 100 miles around Tahiti, but we had no idea where Chappi planned to stop or what we would see. But somehow we new were in for a most excellent day. We saw many sites and had a wonderful picnic from a high point on Tahiti Iti (small peninsula). The view of the coast was incredible!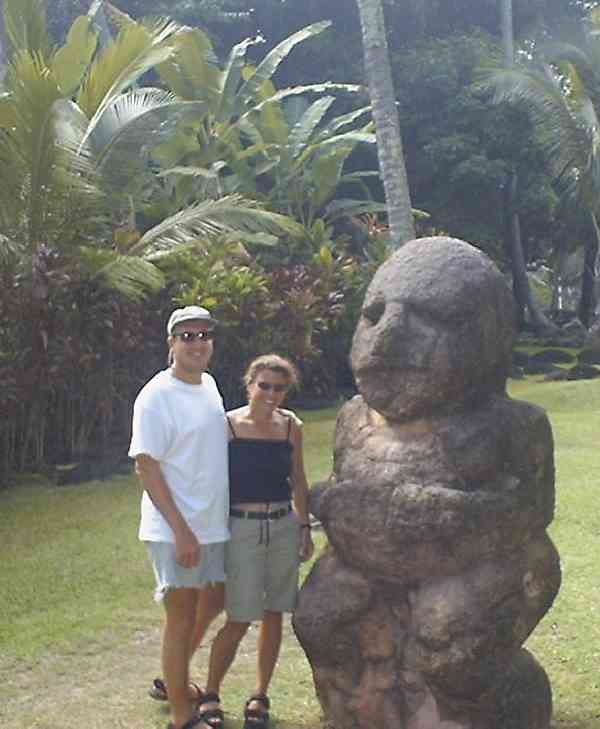 Sacred grounds called 'Marae deArahuru' where humans were sacrificed (a long time ago).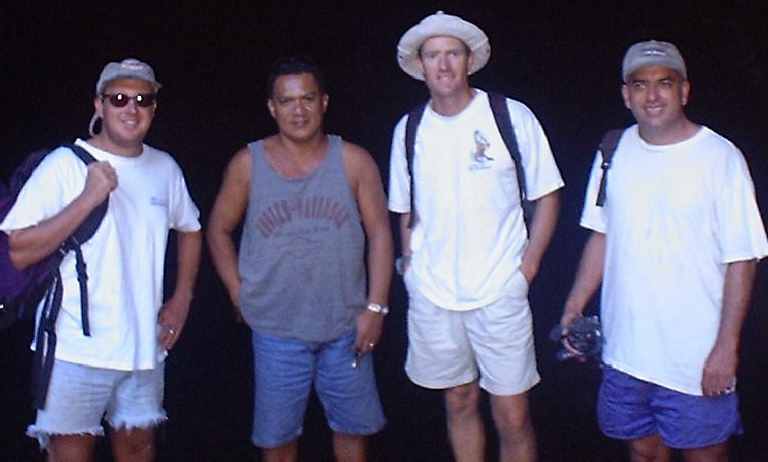 In the mouth of a very dark cave called 'Grotte de Maraa'.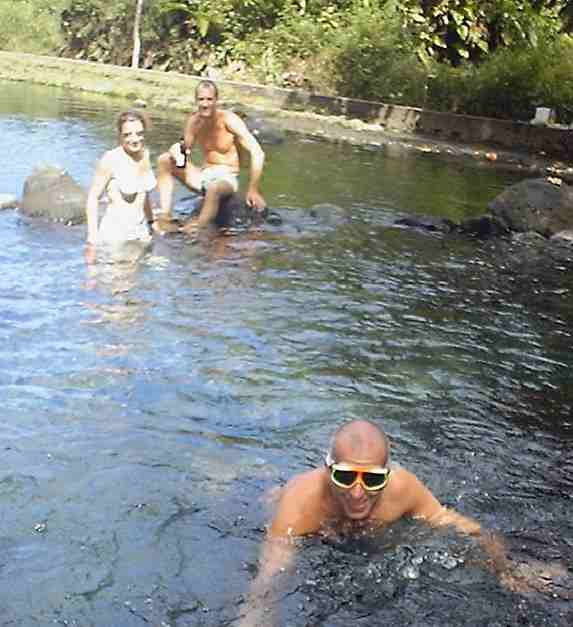 Natural spring pool. The water was so clear. It was hard to judge what the visibility was, but it was much clearer than any other water we've ever been in (which was probably 75 or 100 foot visibility).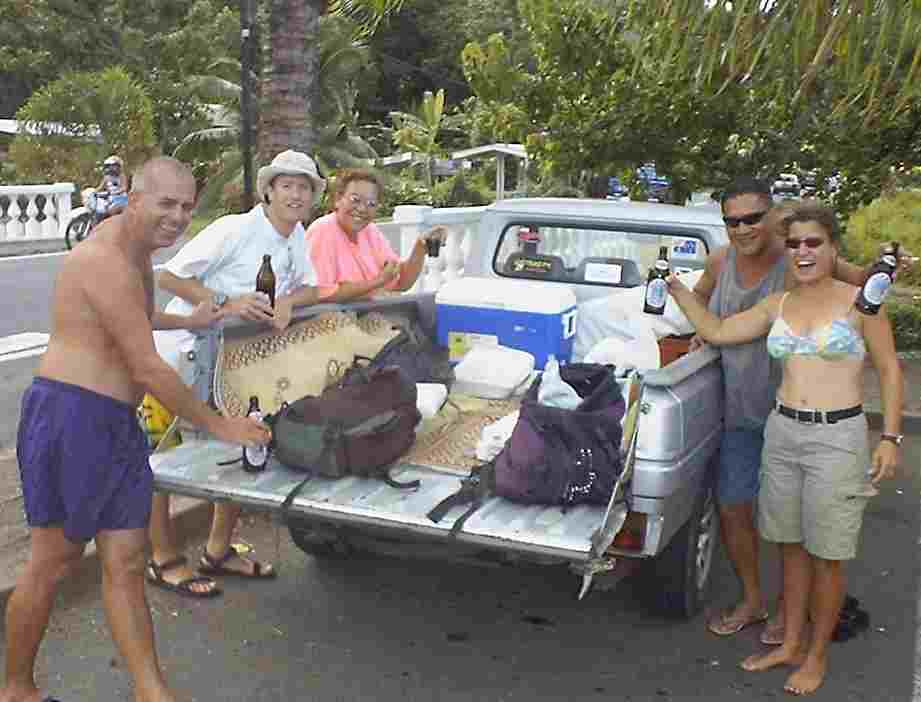 Can you imagine a better way to see an island... Friends, pickup truck and beer!'
Waterfalls by the name of 'Motu Nono'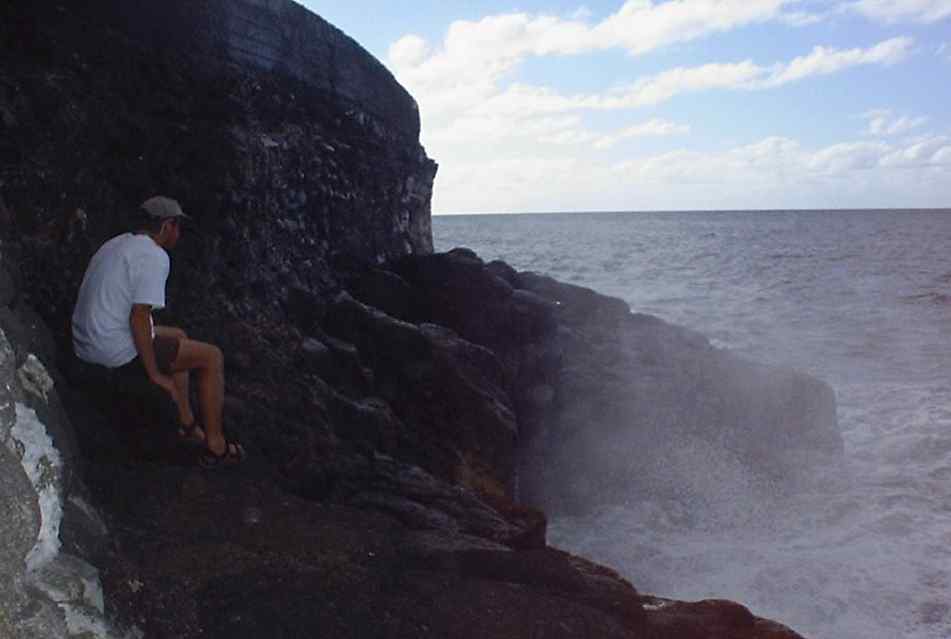 Troue du Souffleur (Blow hole).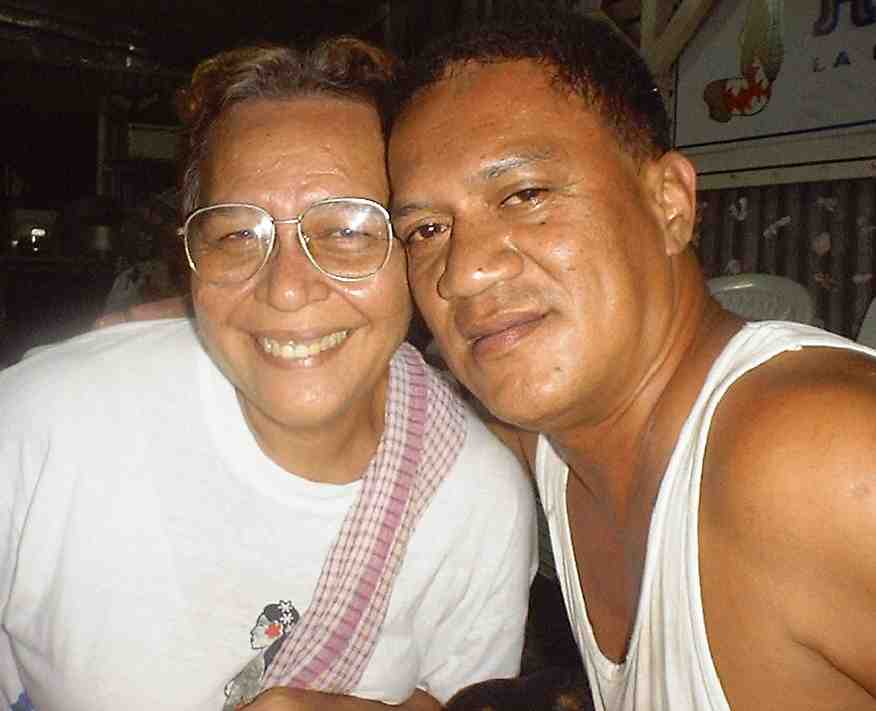 Thanks Marie and Chappi. You made our stay in Tahiti amazing!! We will never forget your hospitality, generosity and friendship!