Mom's River Adventure
Stacy, Jan, and I did a trip with some of our local friends. We toured around in a large dugout canoe (maybe 35ft long) with a 25hp outboard. First we headed up a nearby river. It was about 50ft wide at the mouth but soon became very narrow. The shore is solid mangroves and dense forest. We worked our way upstream, pausing once to fix the outboard, until the river was so narrow and twisty that we could almost touch both banks at the same time and often had to duck to get under branchs that were hanging down. Eventually we stopped and went for a swim in the cool, fresh water. Our friend, Wika, told us that it is good to swim early in the day because the alligators come out in the late afternoon. We also went ashore, but could not walk very far as the forest is so dense. After the river tour we headed to one of the small islands that is almost never visited by outsiders. We soon had all the village children following us around. We also drew the attention of all of the women that sell there molas on the islands like Porvenir where tourest do stop. The molas here are the most beautiful we have seen. We saw one that was not for sale, but were told that if it was they would want $100 for it. We purchased a few necklaces and took a couple photos and then moved on. Next we motored by a cemetery on the mainland. Each family has a house like structure where they place there dead. Wika explained the beliefs and traditions. He told us so much that it was hard to absorb. We ended the tour by heading to another small island where we had lunch and a couple beers.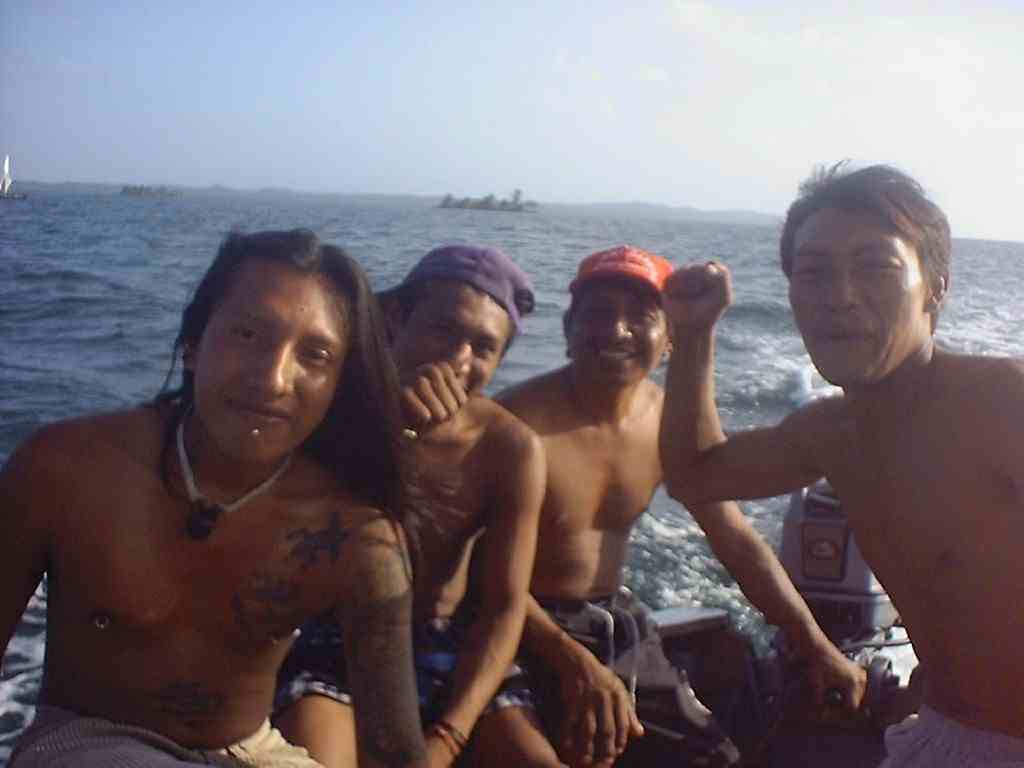 Greeted by our crew around 7:30.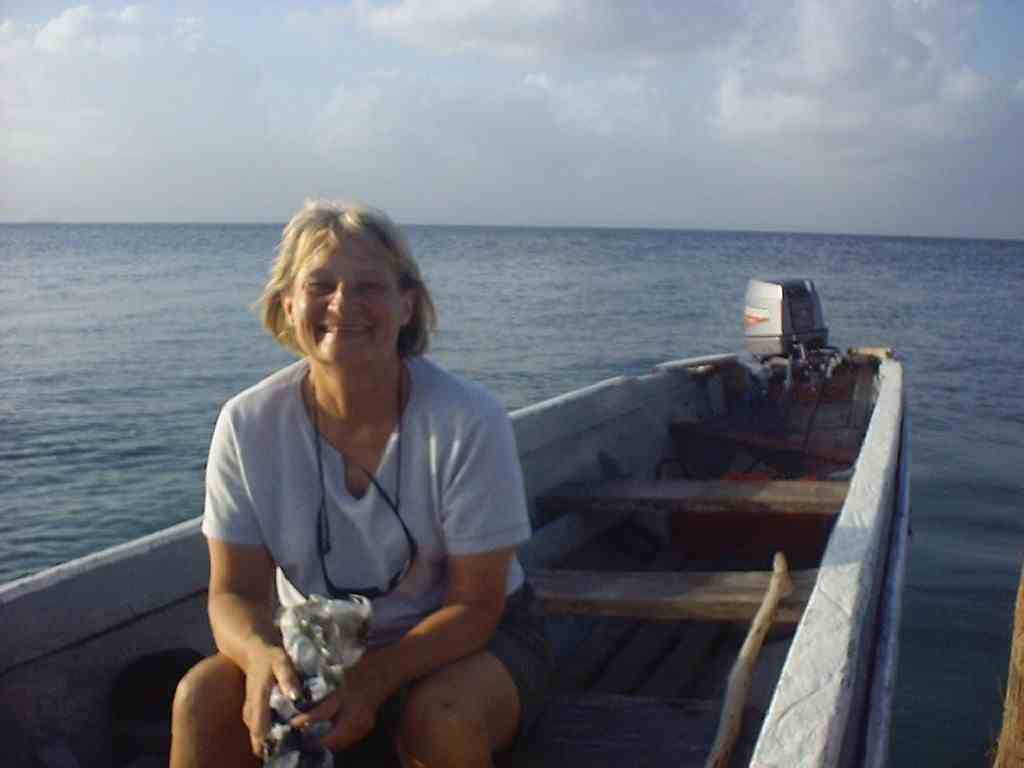 Waiting patiently for gasoline that will take us up the river and back.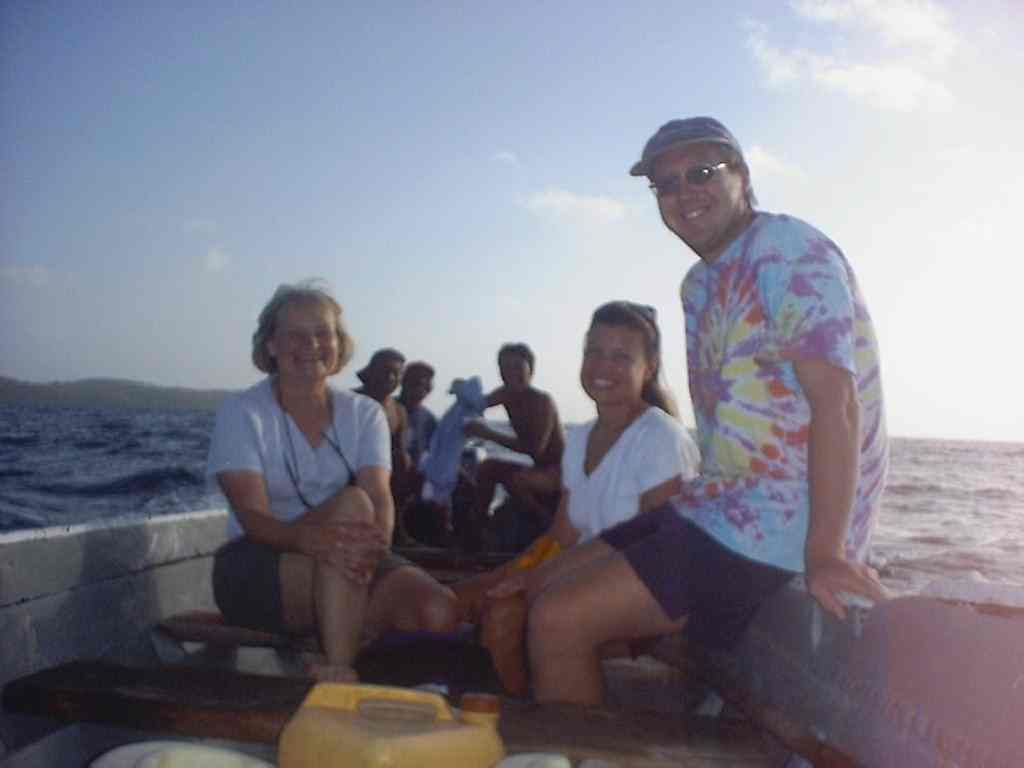 The trip to the mouth of the river took about 45 minutes.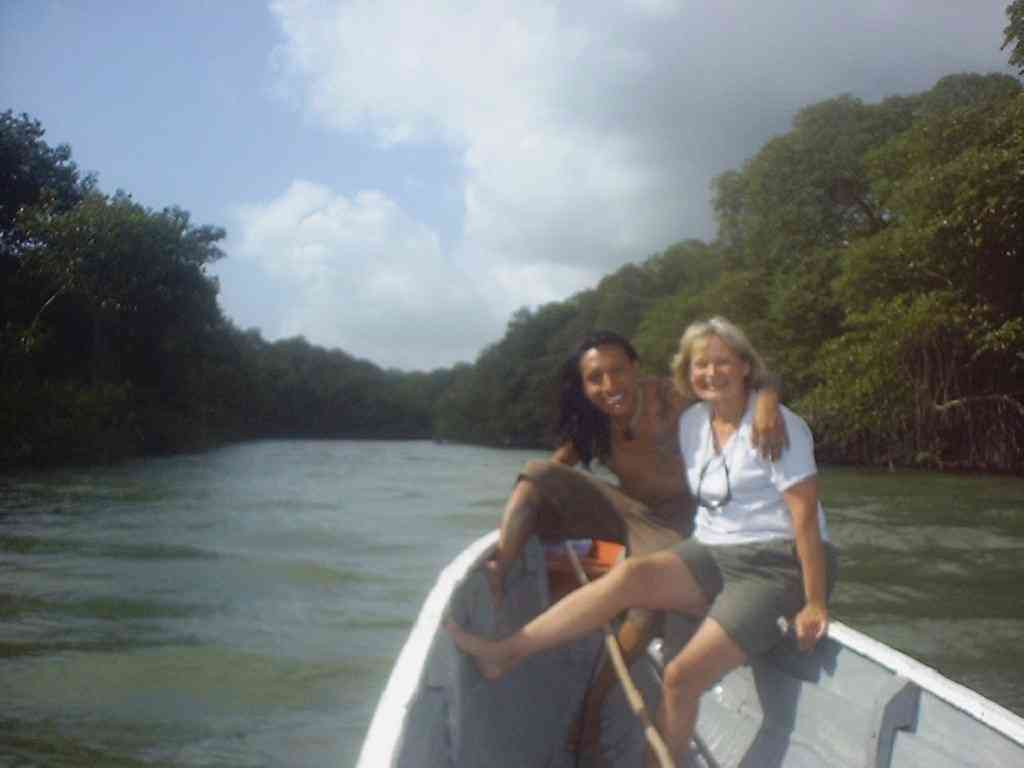 Mom and Wika at the mouth of the river.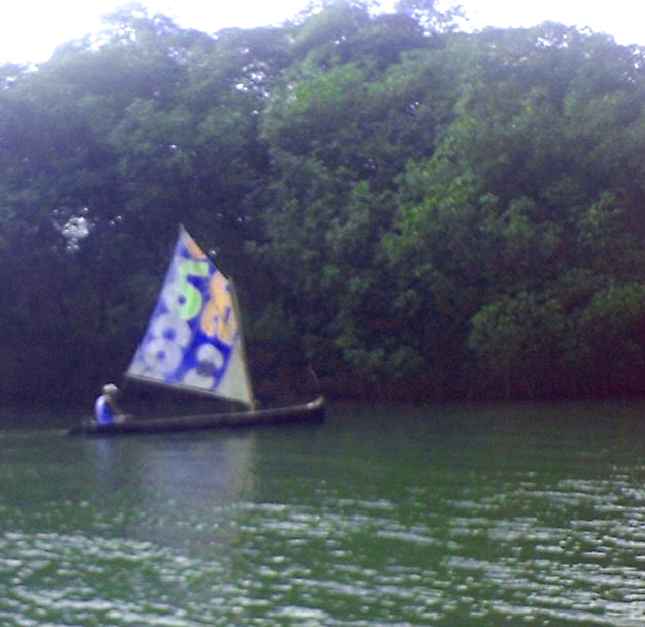 Traditional Kuna dugout up the river with sailing rig.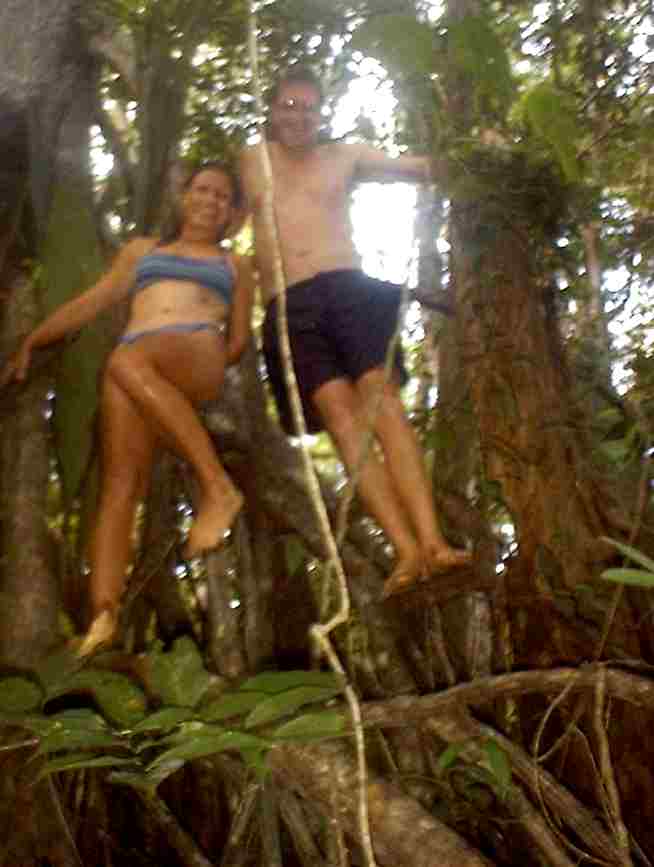 Tarzan and Jane.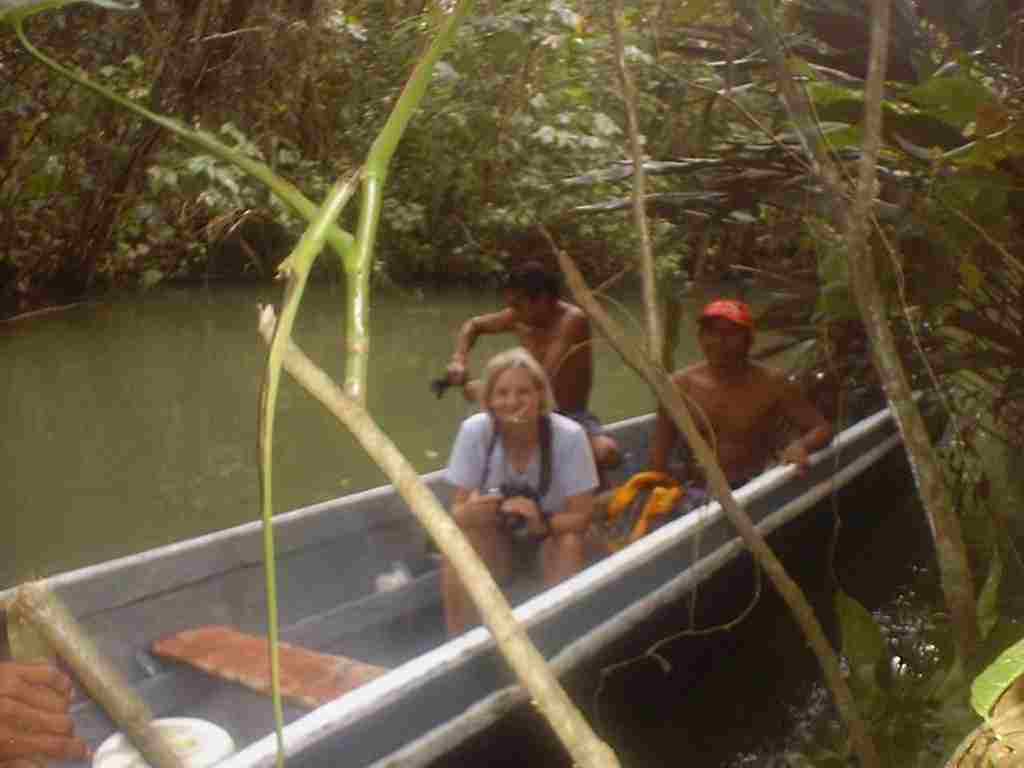 Exploring the rugged and wild land that lies next to the river. So dense we did not even attempt a hike.
Stacy and Sharkie, the captain of our dugout, swimming in the river. We hope the crocs are sleeping.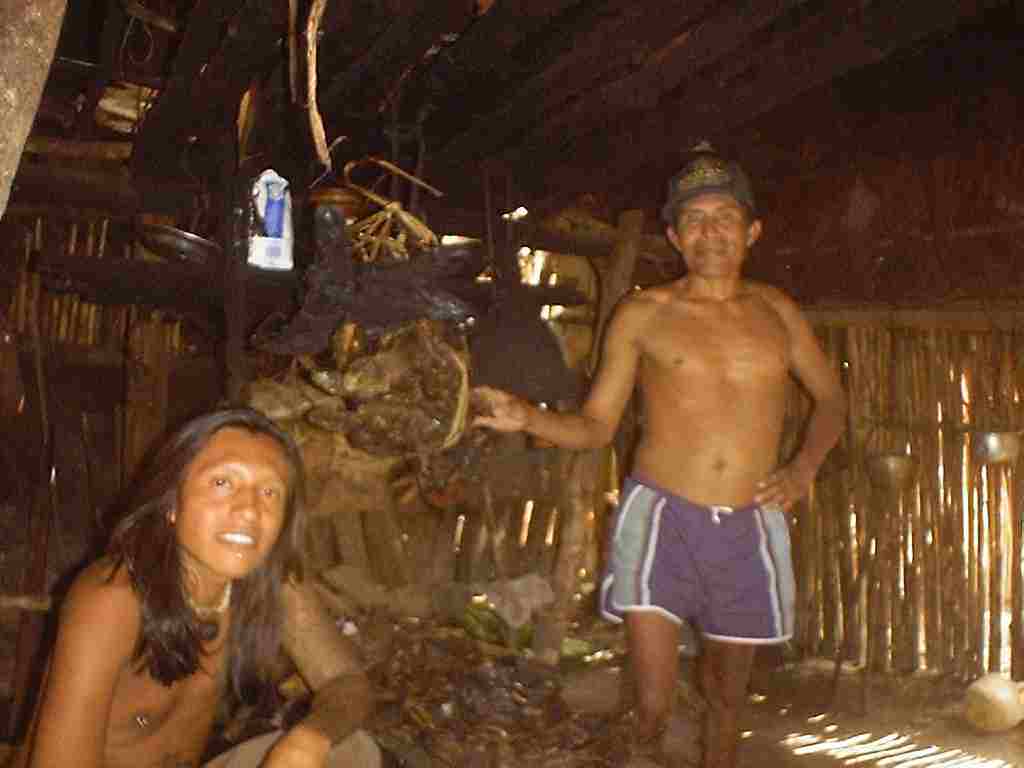 Dried igaunas that are being saved for the next celebration.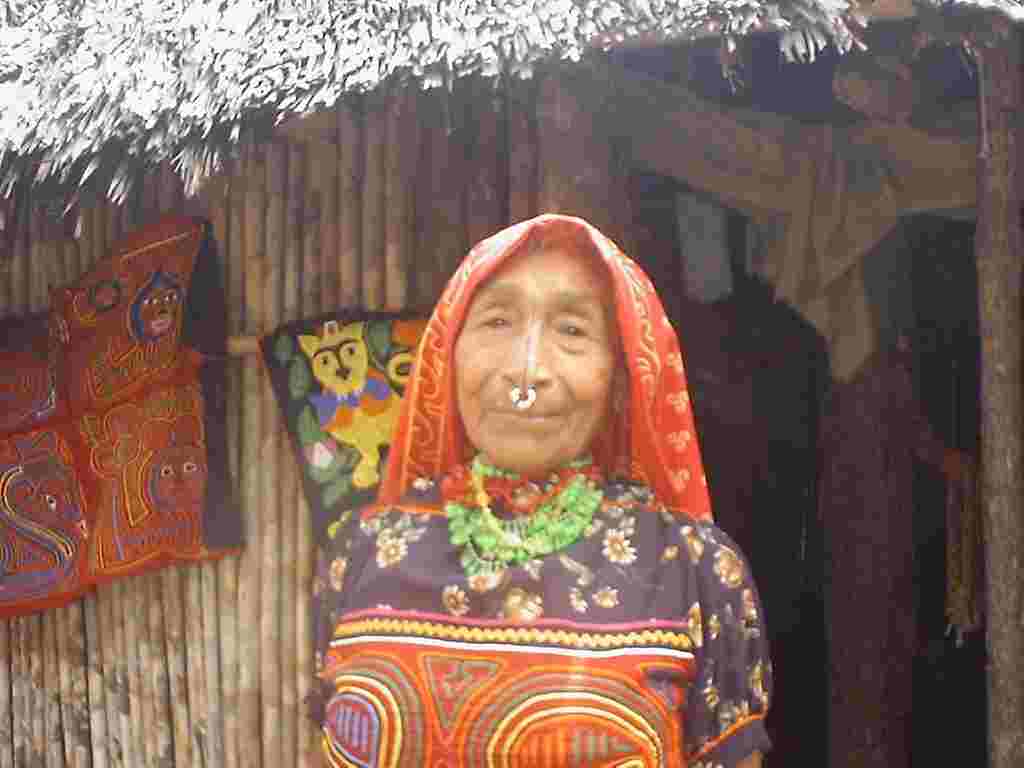 Traditional Kuna woman outside her hut. These are the molas behind her that she is trying to sell. Very beautiful and intricate work.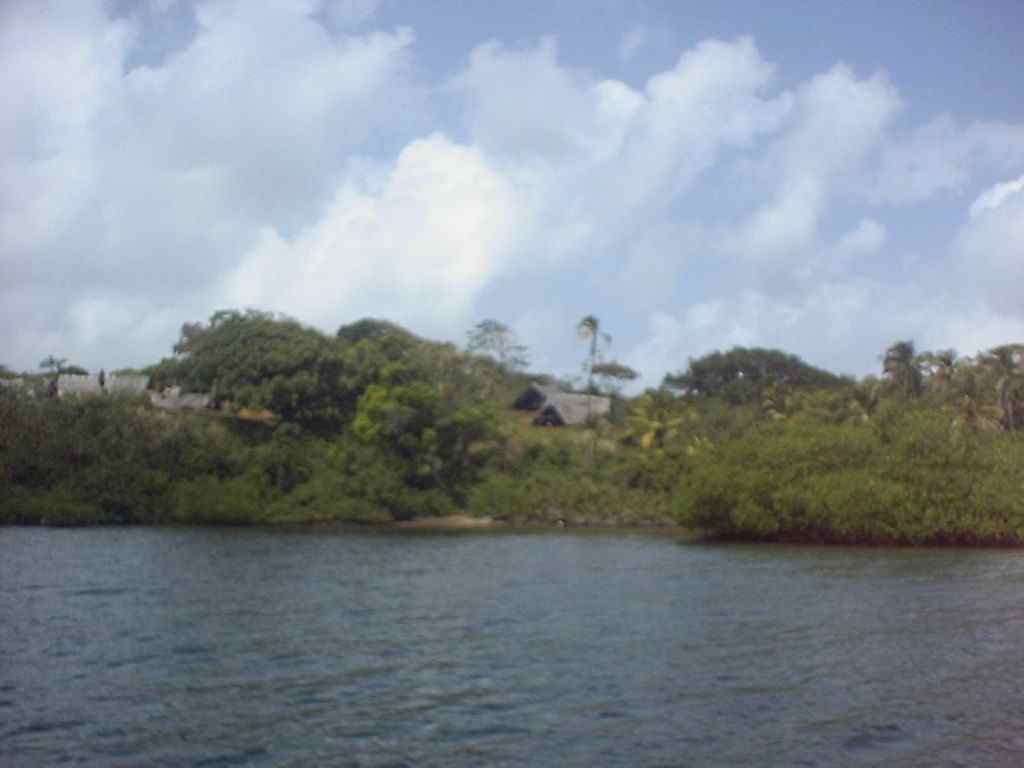 Traditional Kuna Cemetary. The Kuna's will not come near here at night because of all of the spirits that live here. They beleive gold saucers fly here at night, sort of like UFOs.
Approaching a small island in our dugout.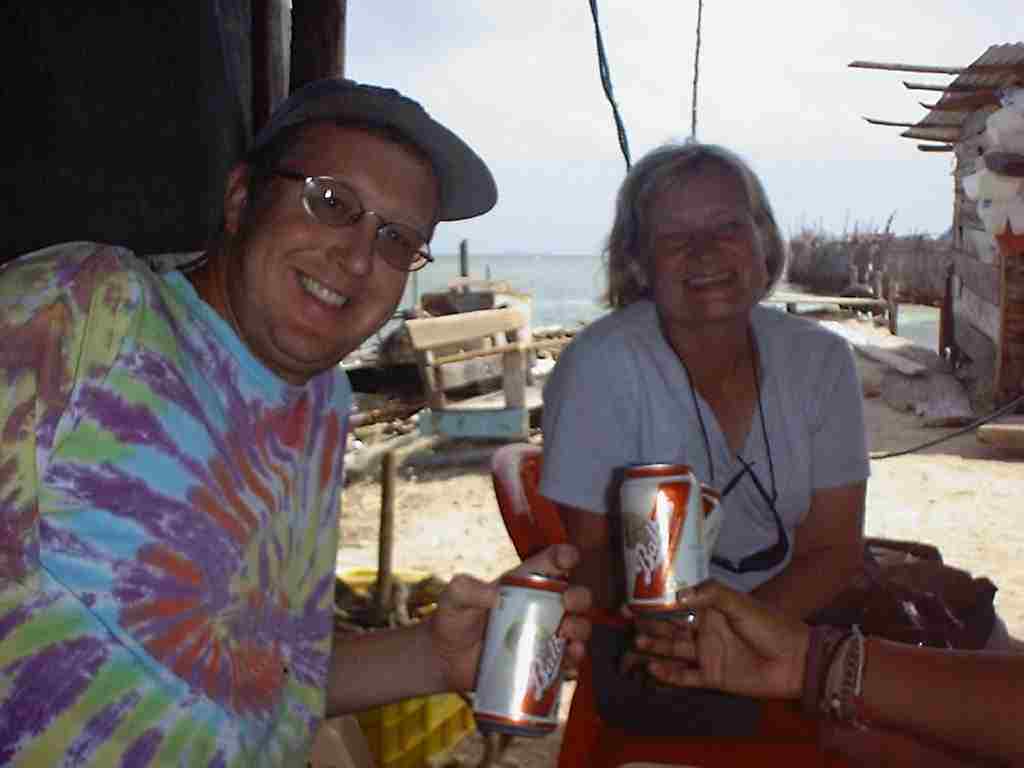 Island Picnic after our river trip.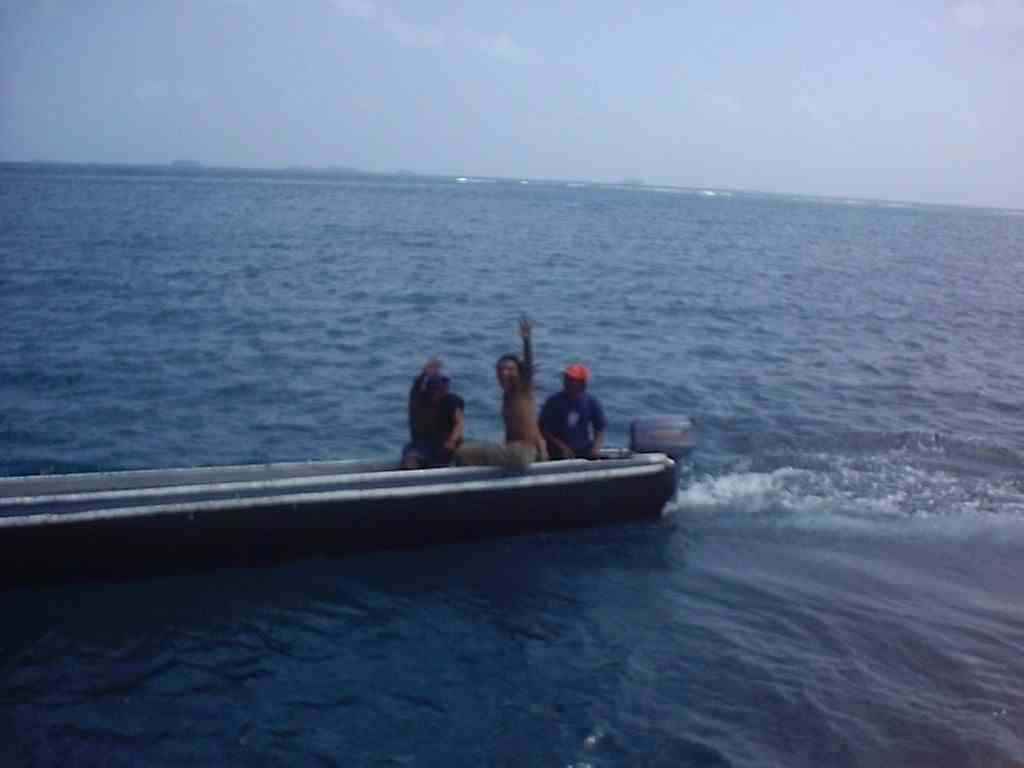 An energetic goodbye from our awesome crew.