Visit with Mom and Dad Hess
A day at the market.... new hat and shirt for Buzz and a new dress for Jo.

Showing off after a fun day of shopping.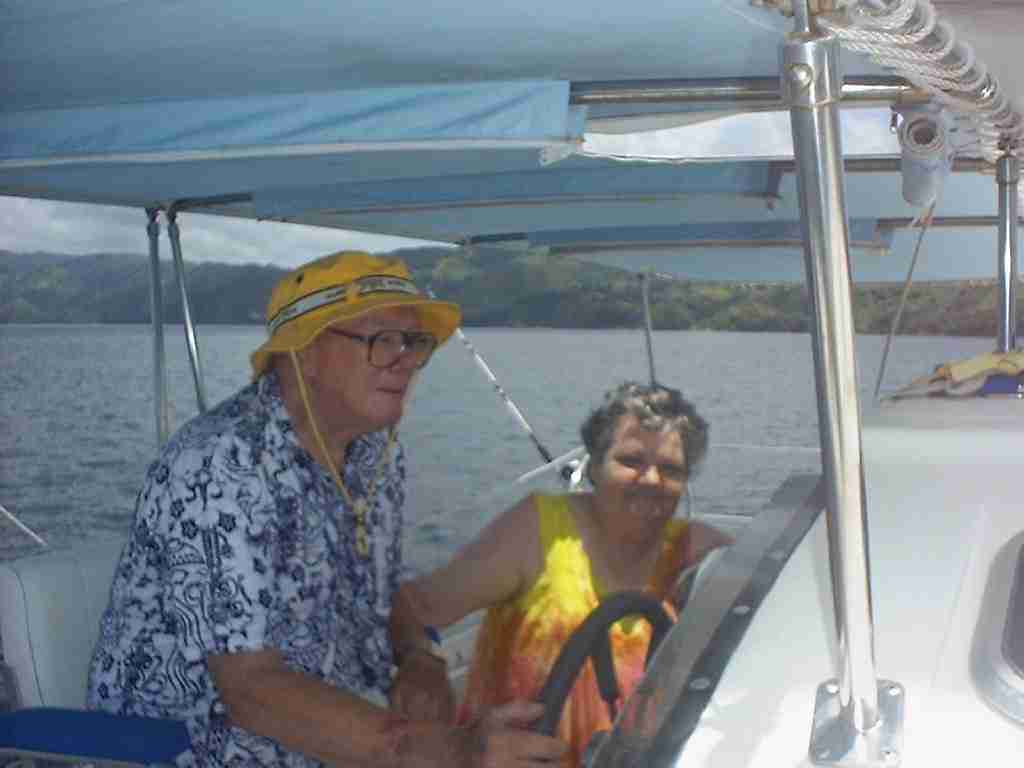 A perfect day of sailing! (Who let him steer???)
A morning of fishing for Bonito (a type of tuna).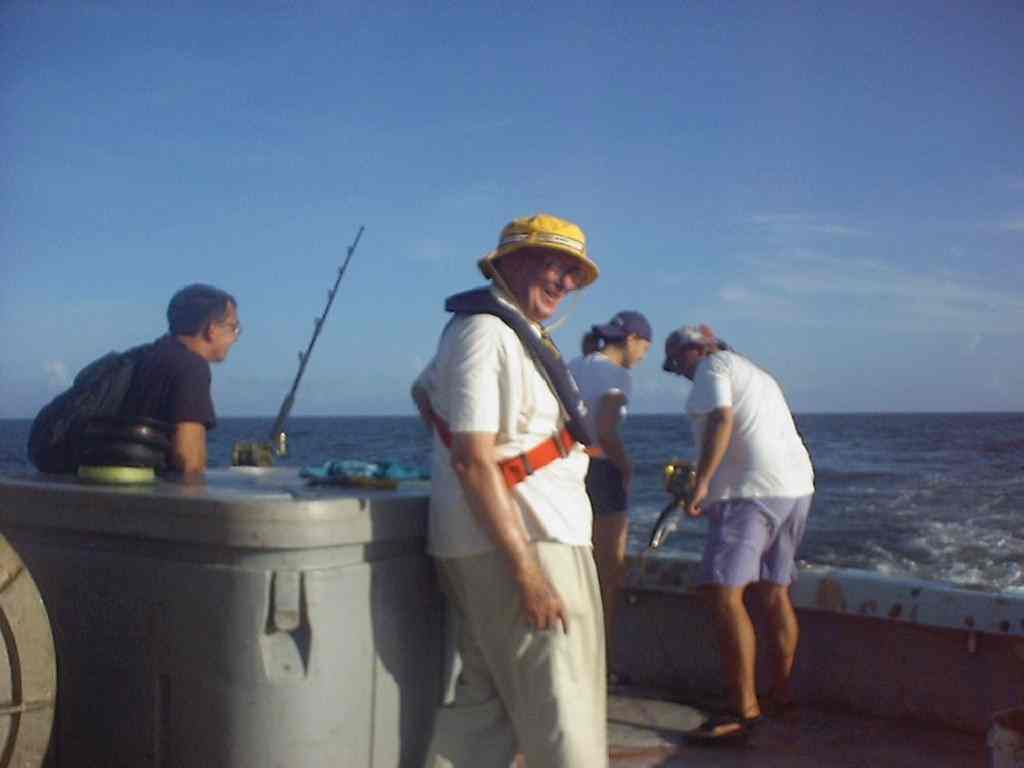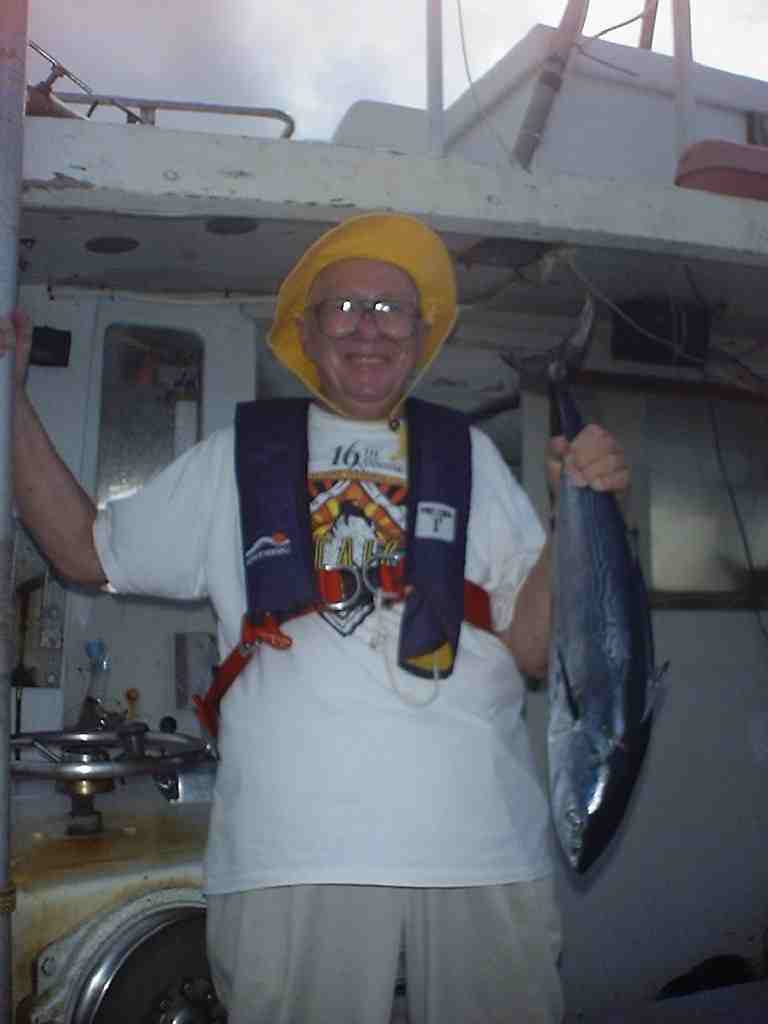 Our captain on Sahara Dust. Thanks Frank!

Another trip into Scarborough to see Fort George and a little more shopping.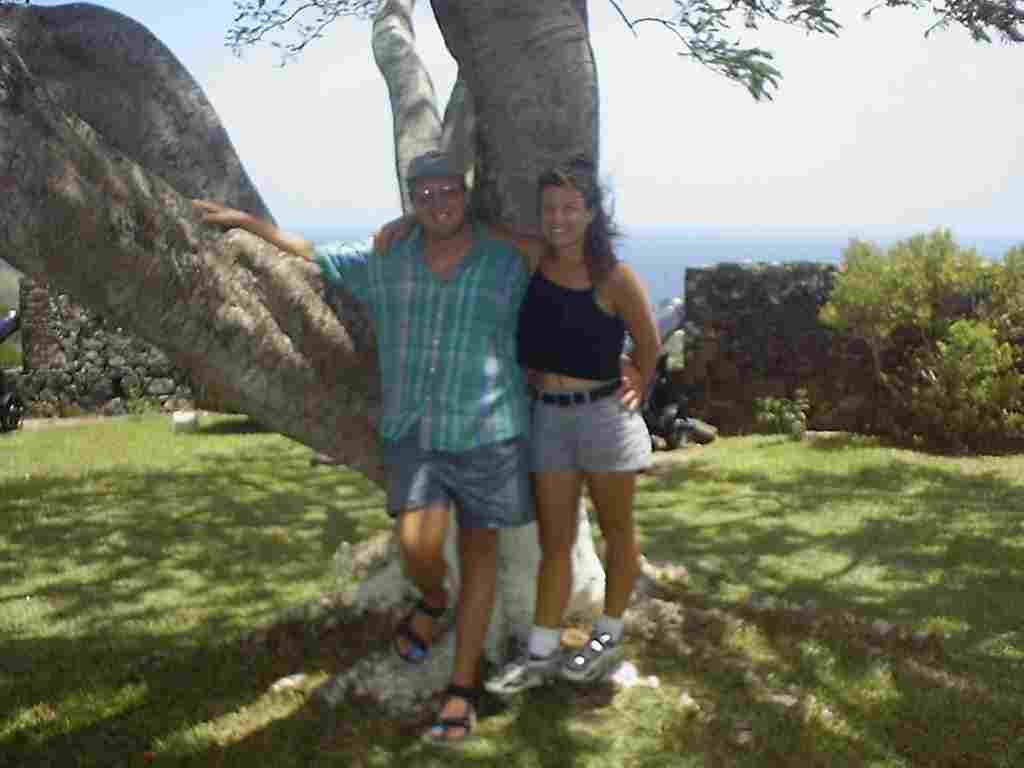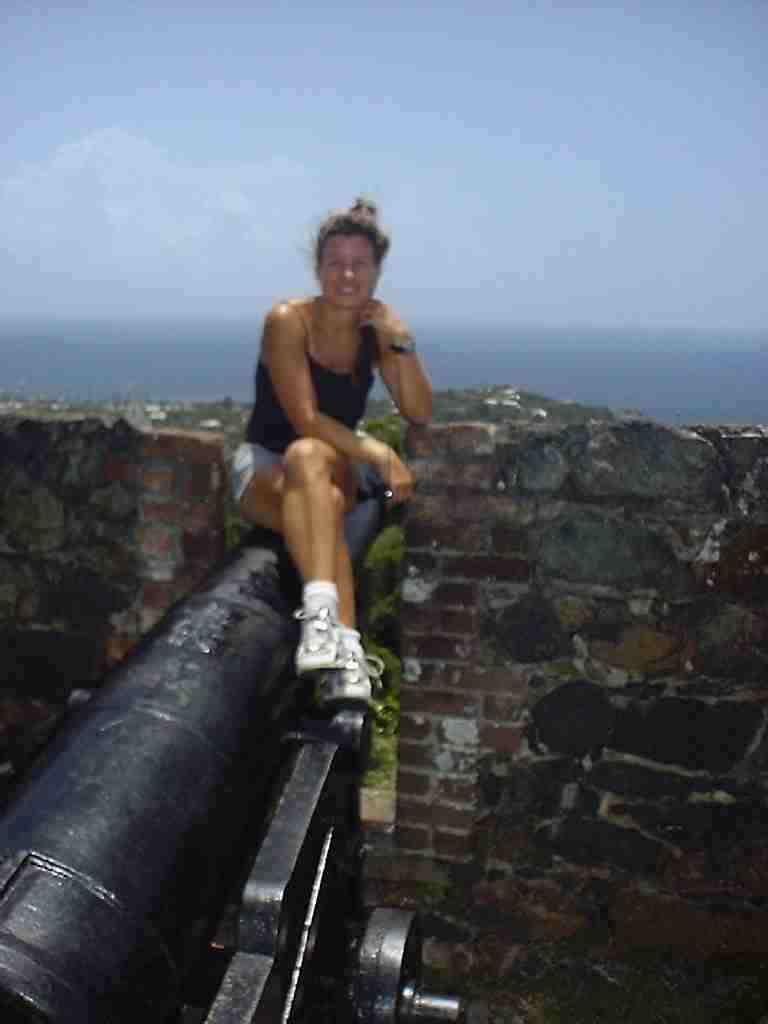 A long awaited excursion to see the new baby of Alix and Leonora. His name is Runako Coby Williams, and he was born on August 14, 2000.