Dolphins!
May 20th, 2000 - En route to Martinique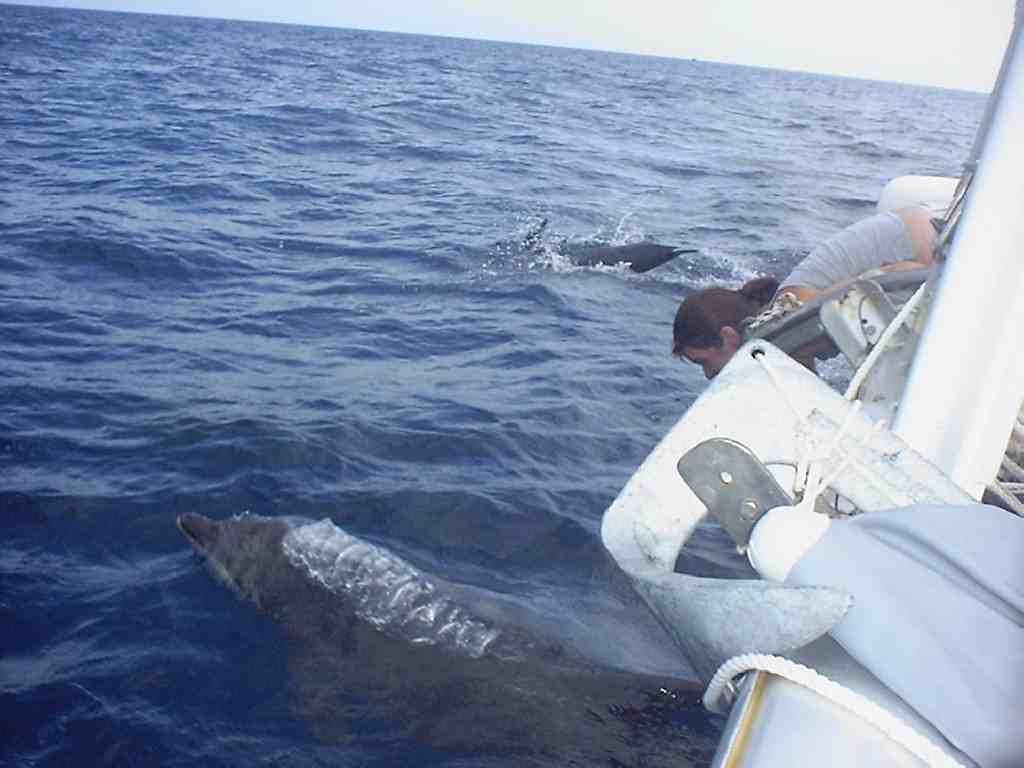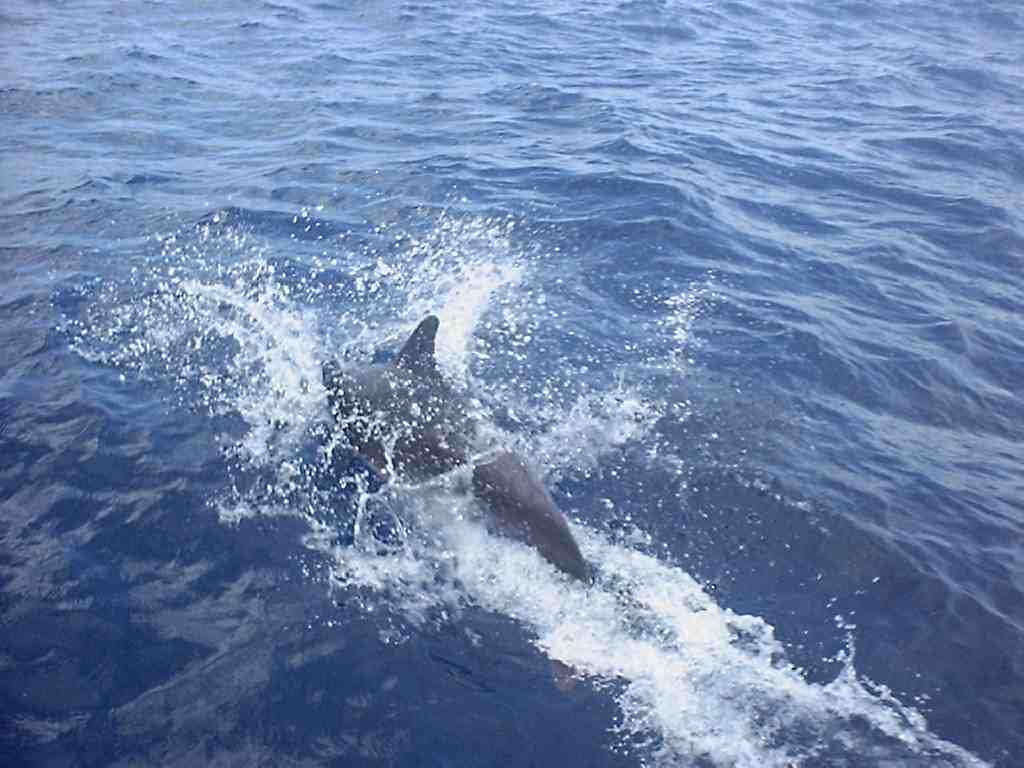 We departed from the island of Guadeloupe around 1:00pm on Friday May 19th, our destination Martinique. The boys (Dave and Jo) figured that we should reach said destination early Saturday morning but unfortunately the wind was against us. This however turned out to be a blessing in disguise.
Roughly an hour prior to reaching Martinique (about 3:00pm or so) we encountered 7-10 dolphins who were as curious as they were playful. They swam in the bow wave for ten minutes or so. Both Dave and I were lucky enough to actually touch one. They felt silky smooth and cool but not cold. Eventually they swam away as quickly and gracefully as they had appeared, completely indifferent to the incredible gift that they had just given us.