Circumnavigation Party
Buccoo, Tobago
May 19, 2002
When we left Tobago 20 months ago, we promised that it would be the first place we came back to and that we would throw a big party. It was a promise we ment to keep. When we arrived back to Buccoo Bay, we found plenty of people up for a party and more than willing to pitch in and make it happen.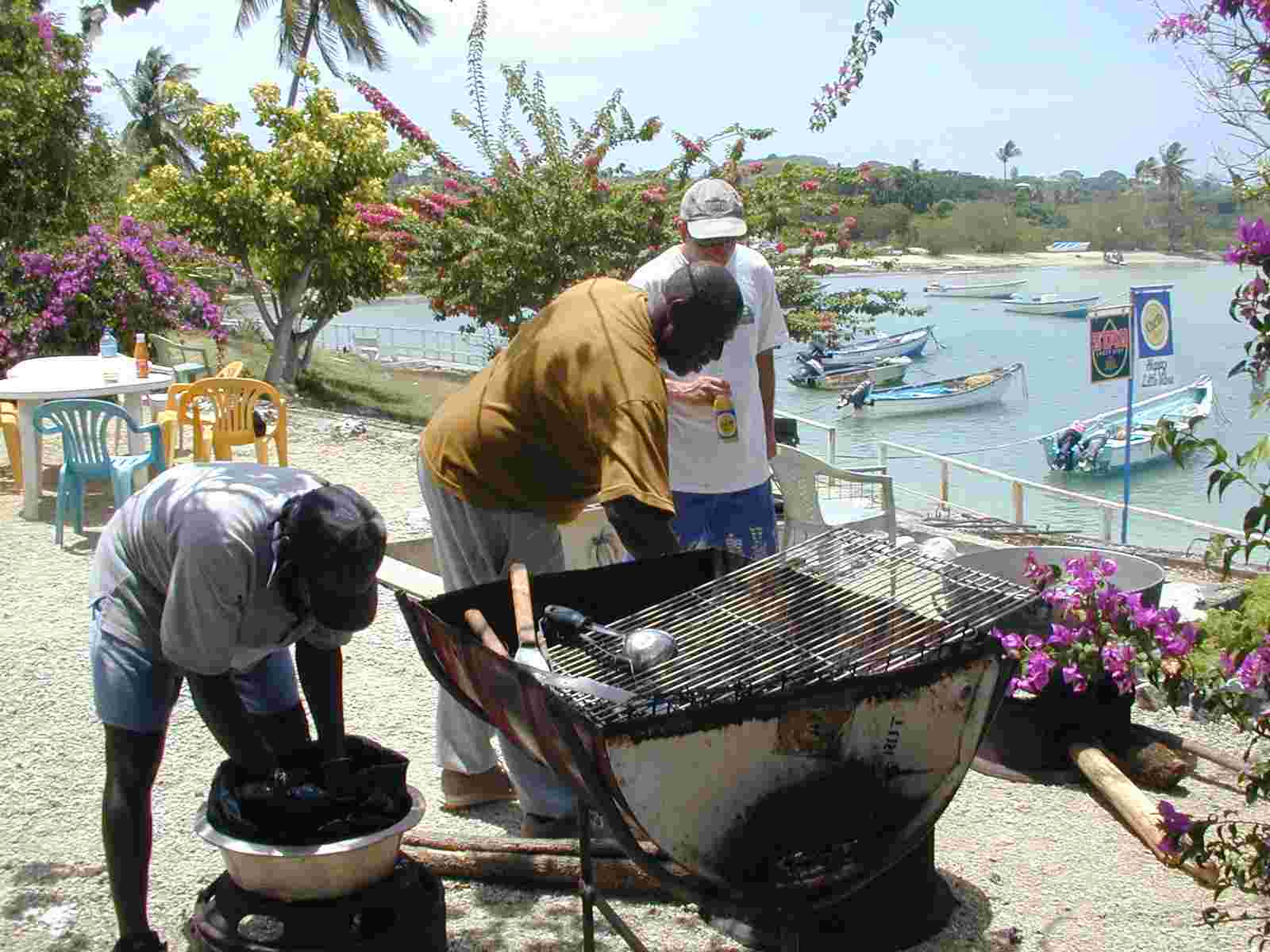 Preparing the grill. The meat was seasoned the day before. The cooking action started about 10 am.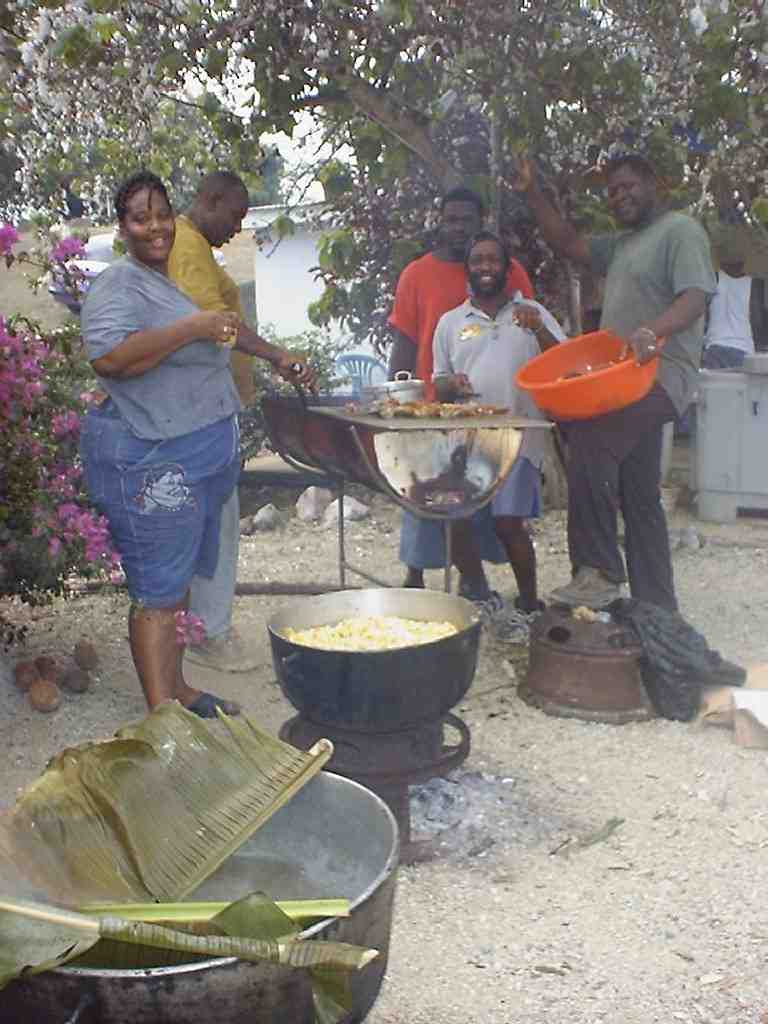 The cooks. We had food for 15 guests from the US, two families of South African Cruisers, and lots of locals - about 100 people in total.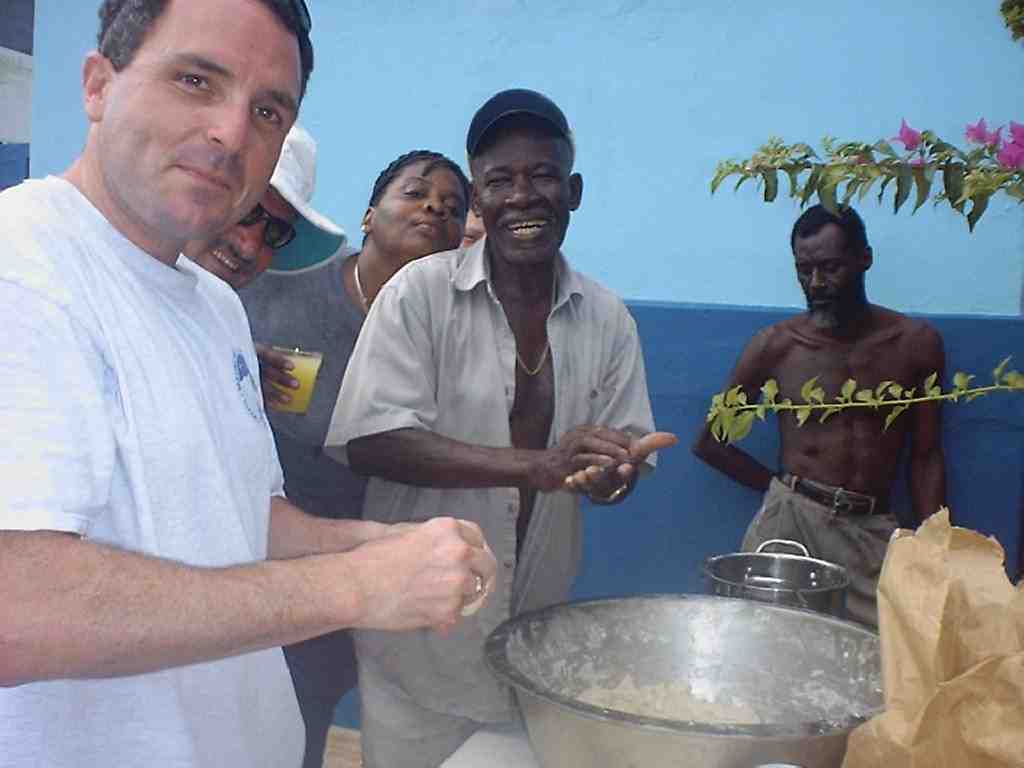 Making dumplings. Steve giving the cooks a hand.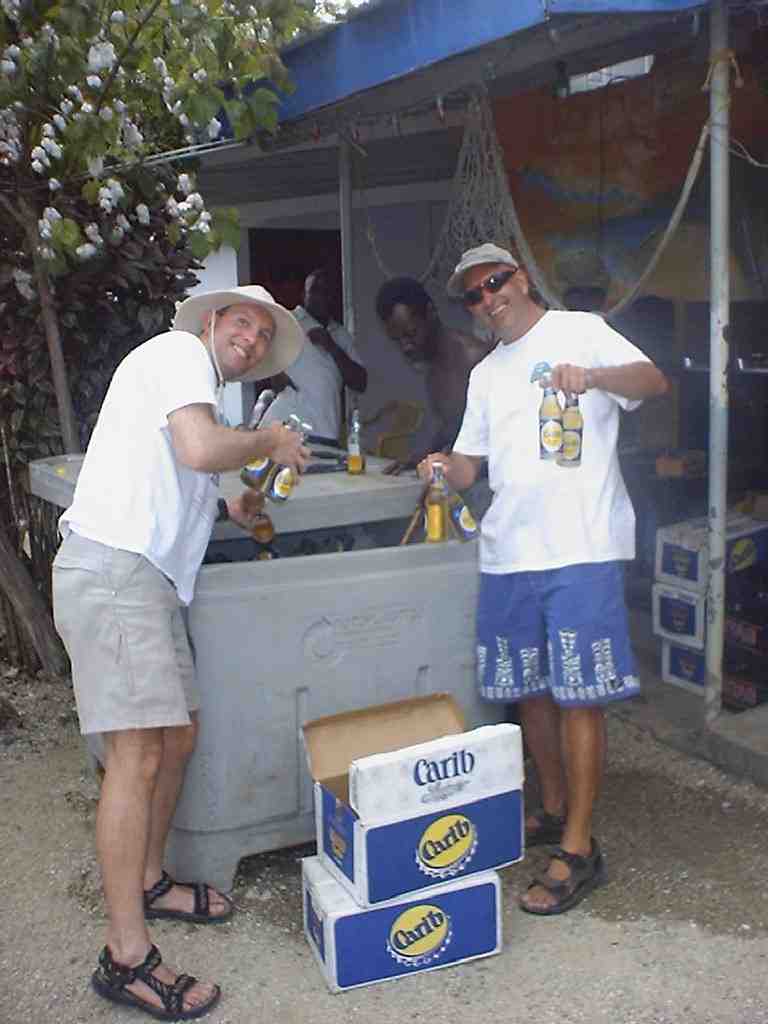 When you have 25 cases of beer, you need a real cooler. This one was compliments of our friend James at the fish processing and exporting plant and holds a couple thousand pounds of crushed ice.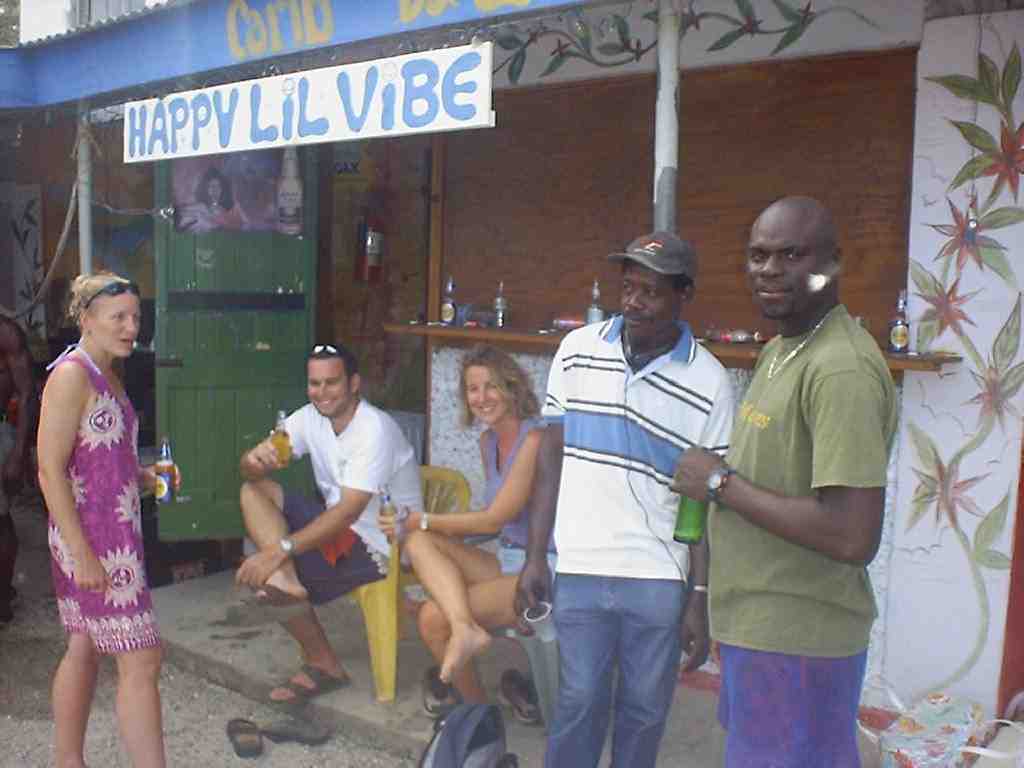 Serious limin!
Rolling out the dumplings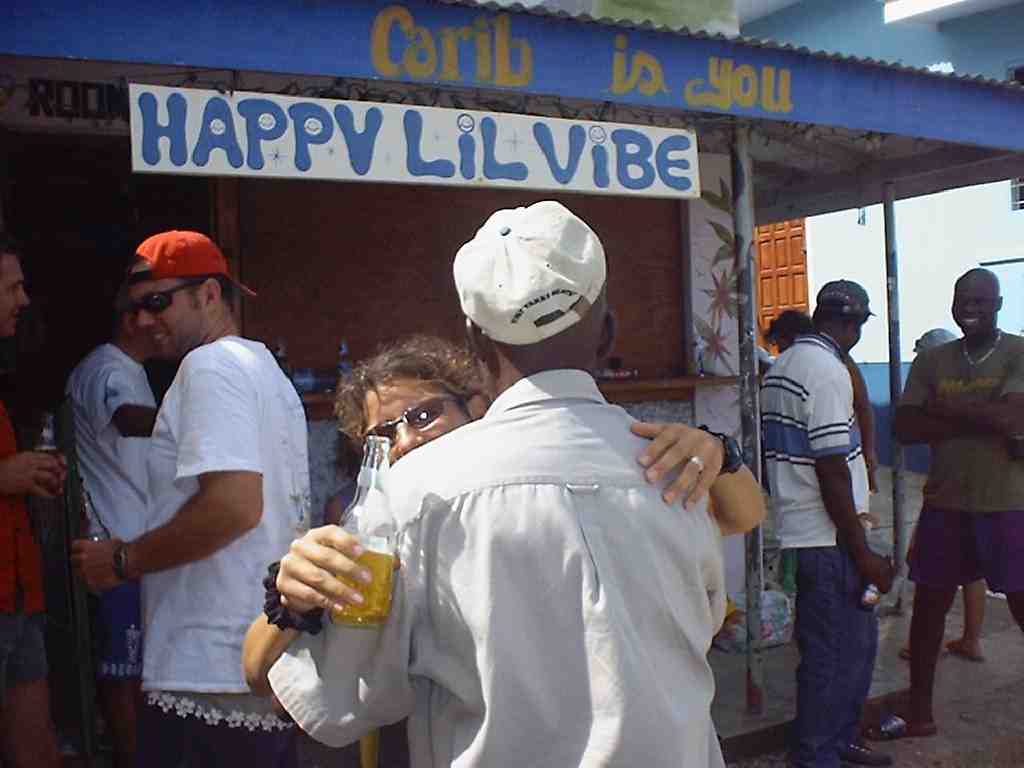 Who is that dancing???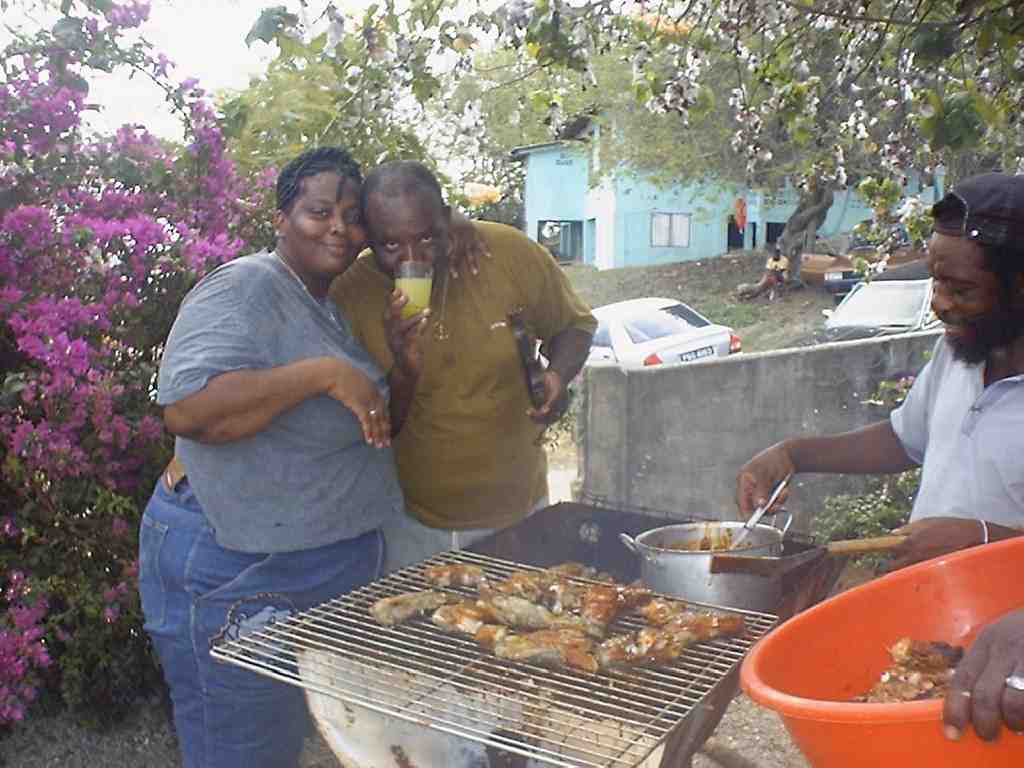 Bud and Susan. They took such good care of us.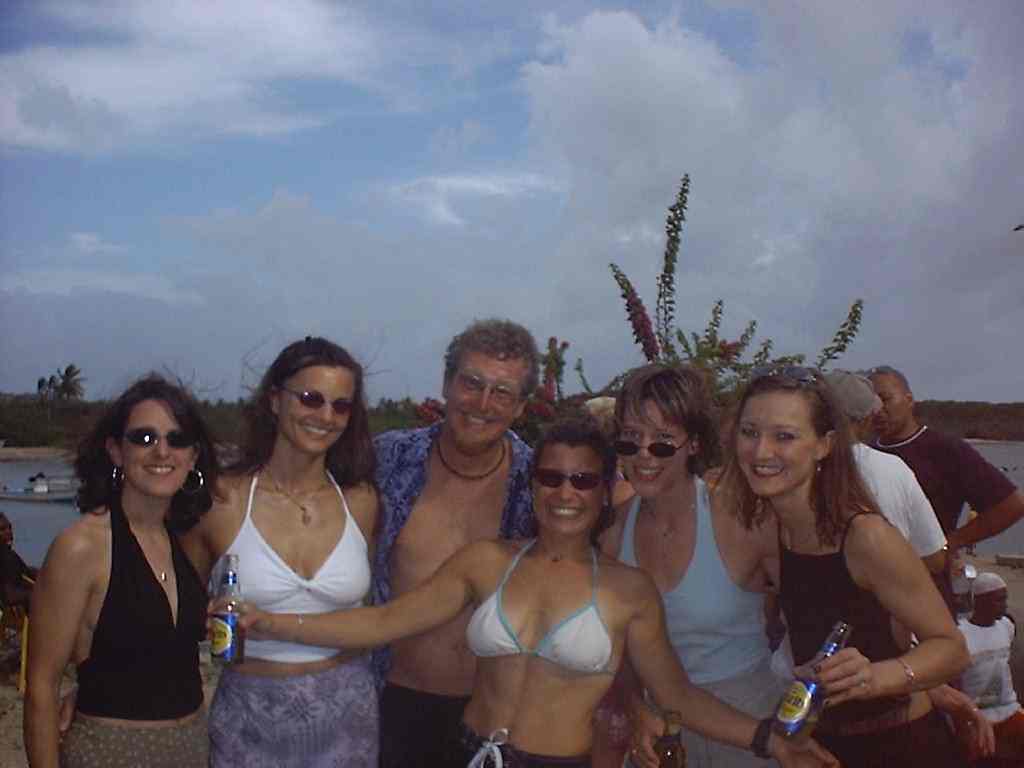 Who is the lucky guy?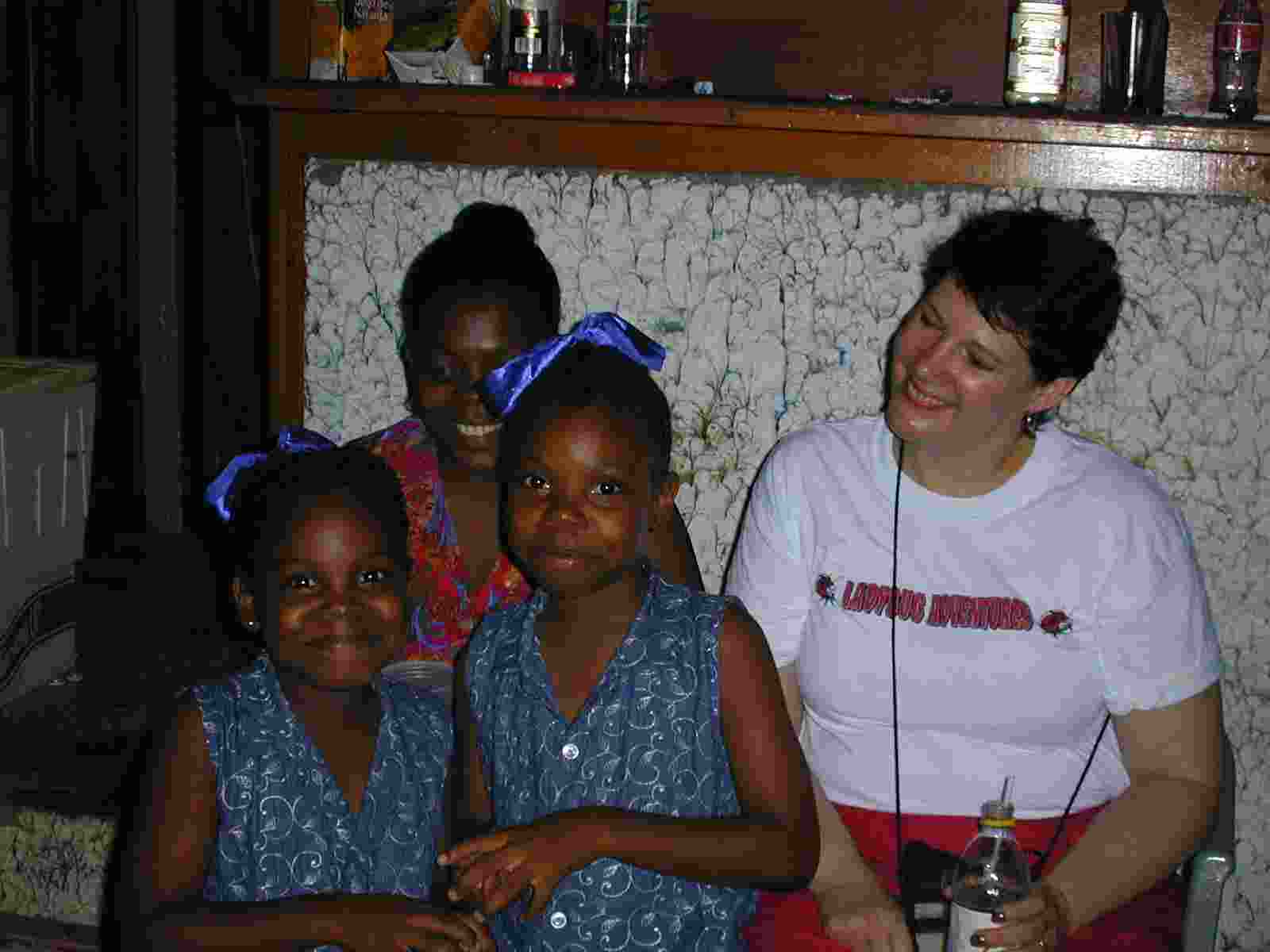 I recognize these girls, just a little taller but still very cute.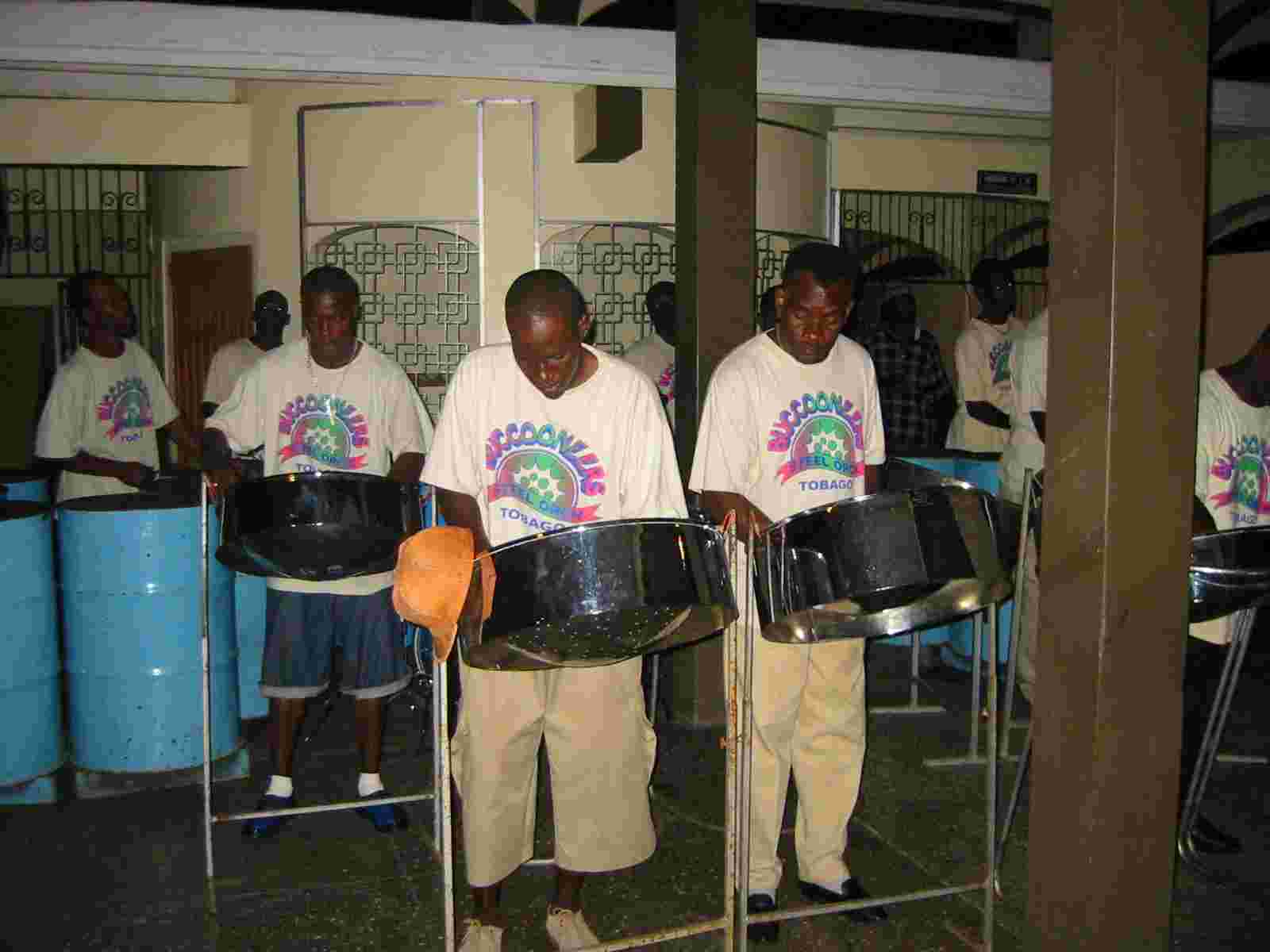 Our favorite steel Drum band, the Buccooneers. Our party lead straight into the"Sunday School", the famous weekly party held in Buccoo.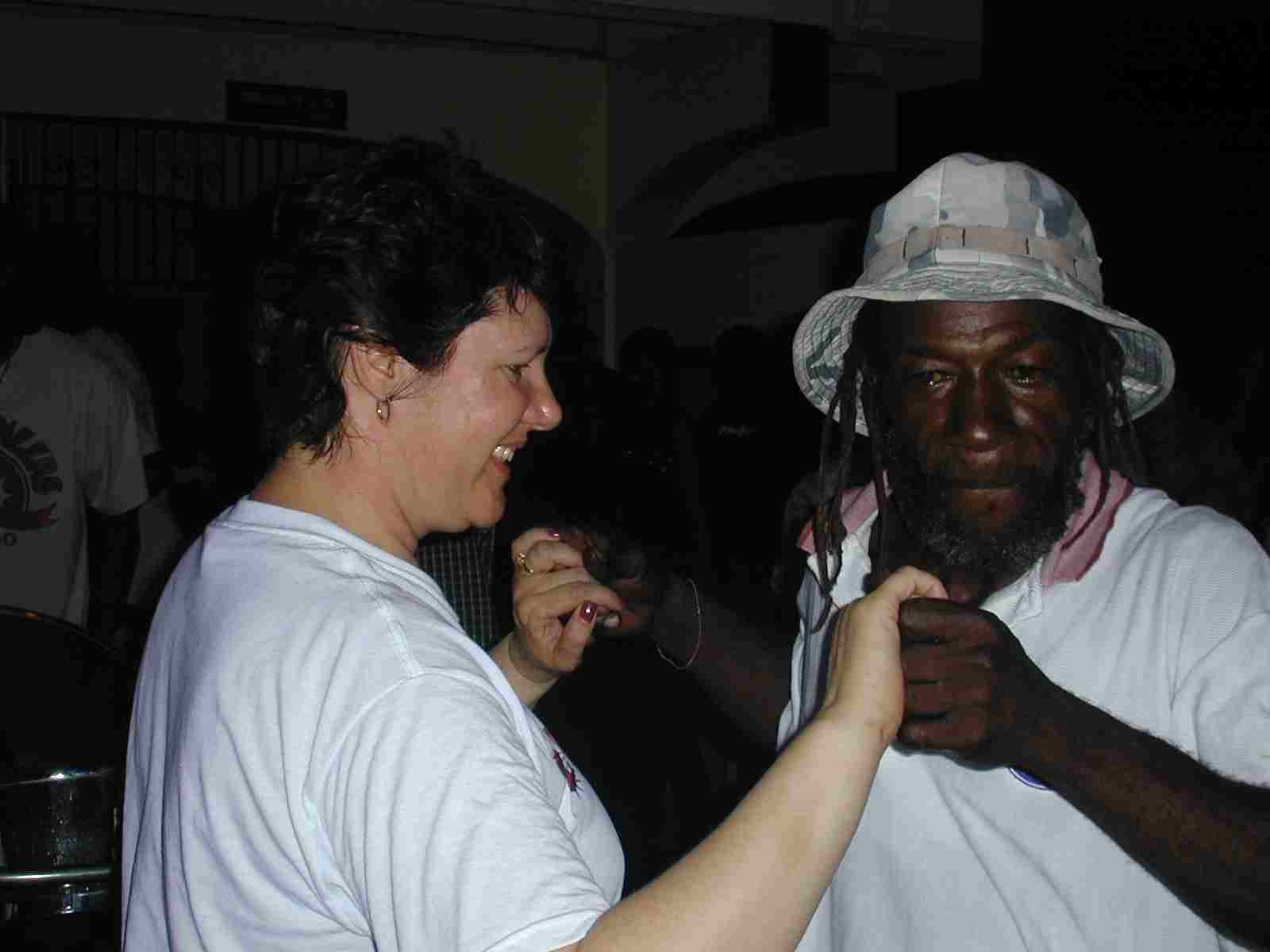 Who is teaching who to dance?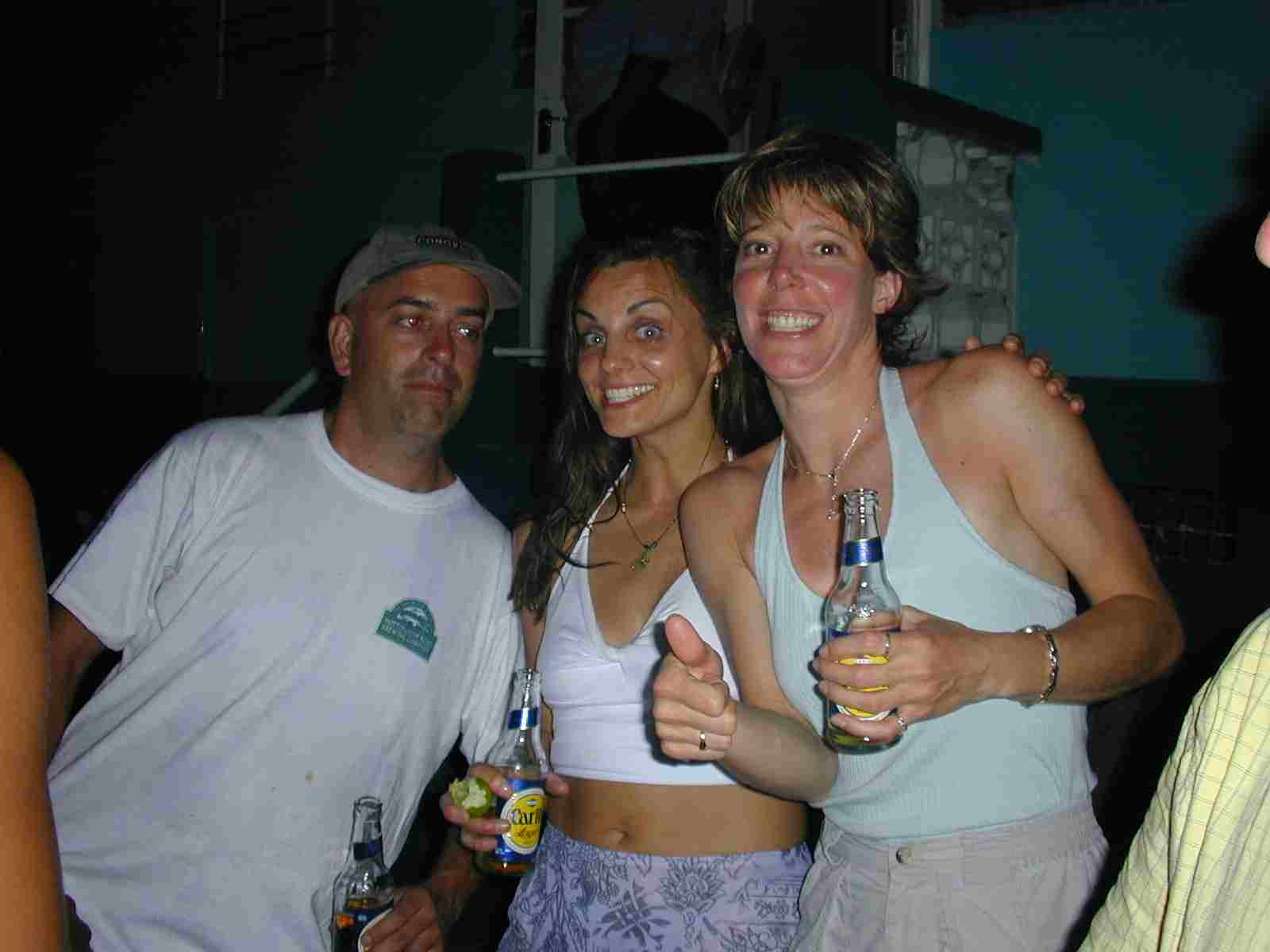 We are having FUN!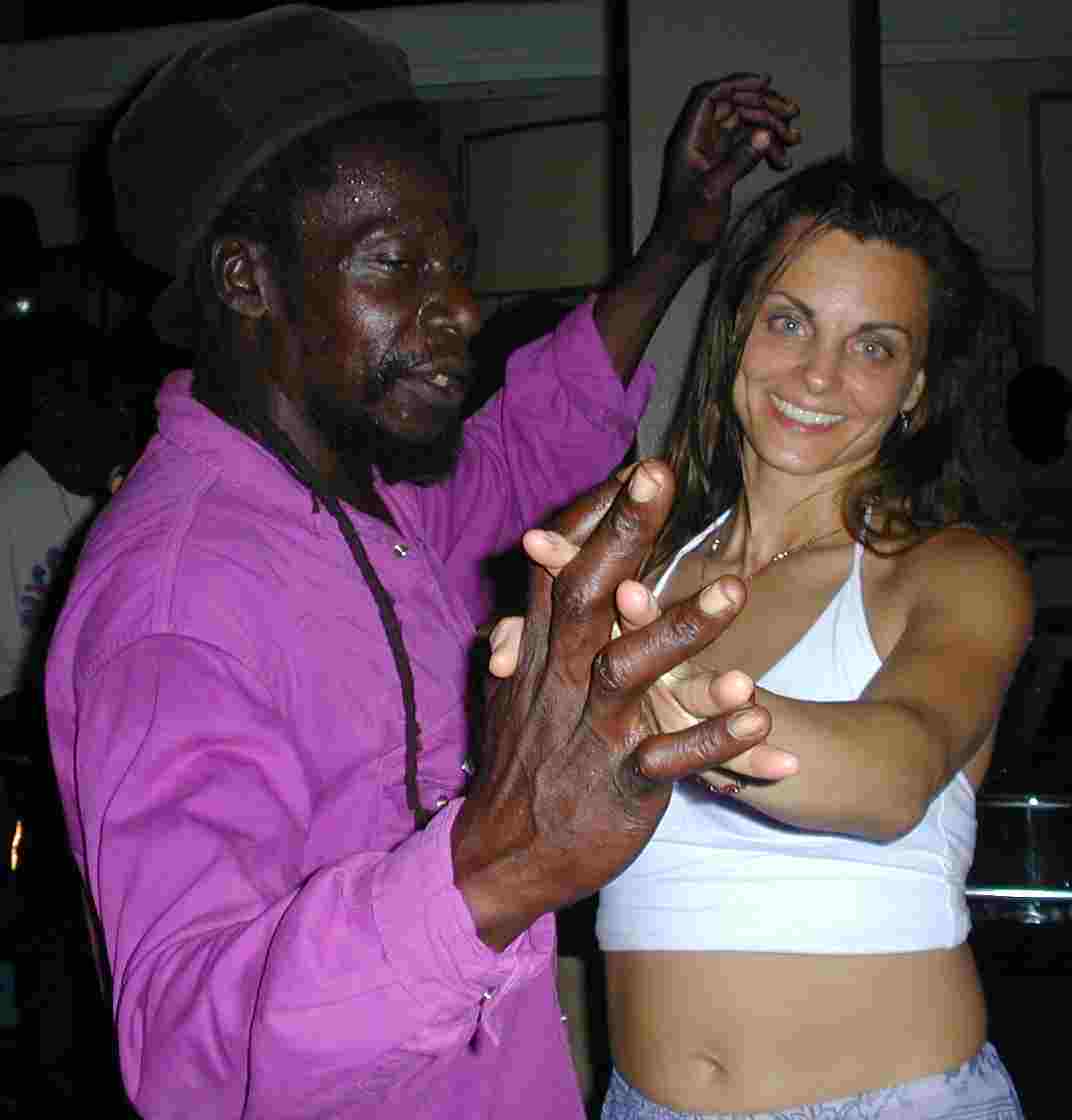 Kris dancin' with Rasta man.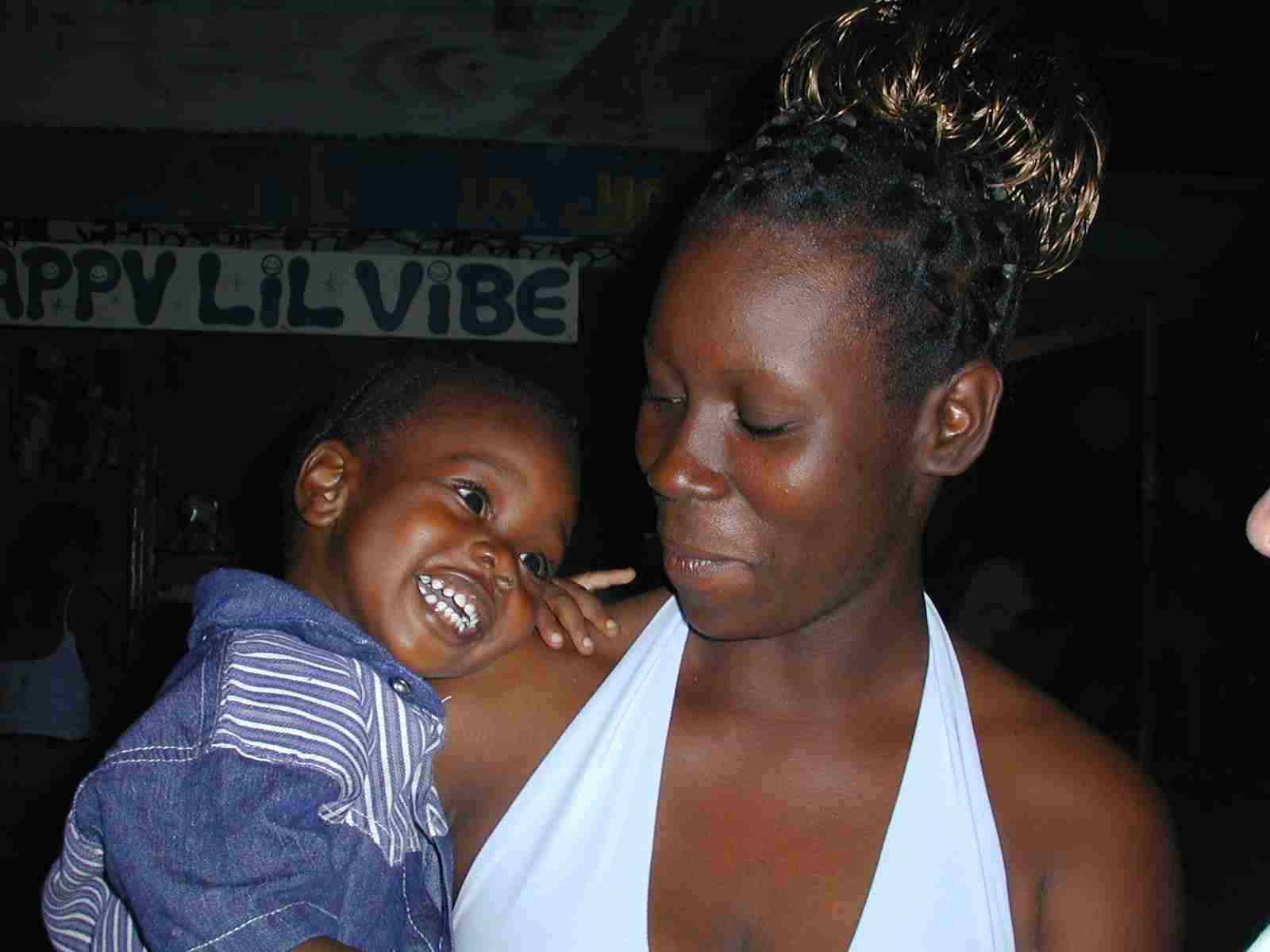 Little Frank is such a cutie. He was born shortly after we left Tobago 20 months ago.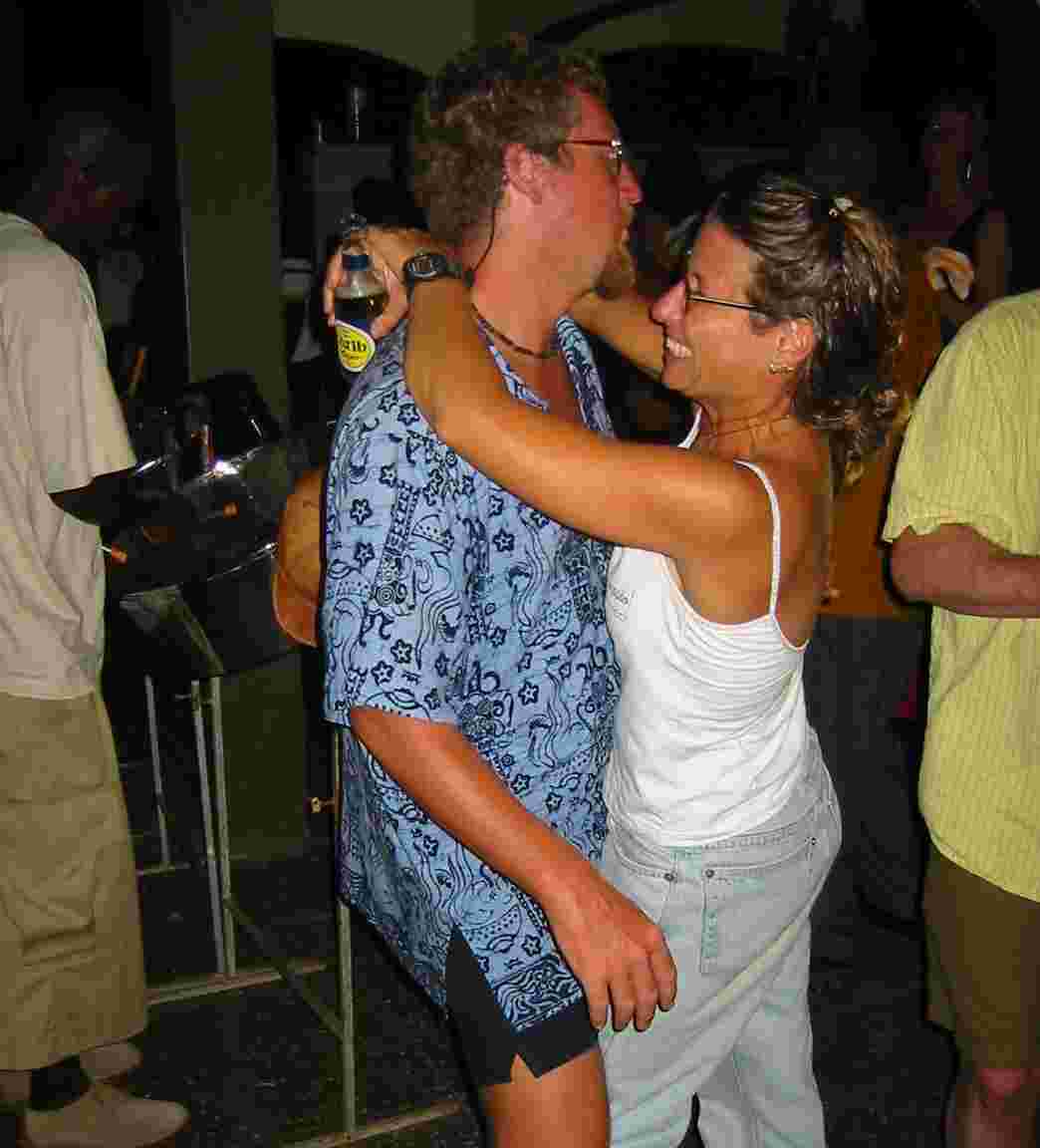 Another happy couple.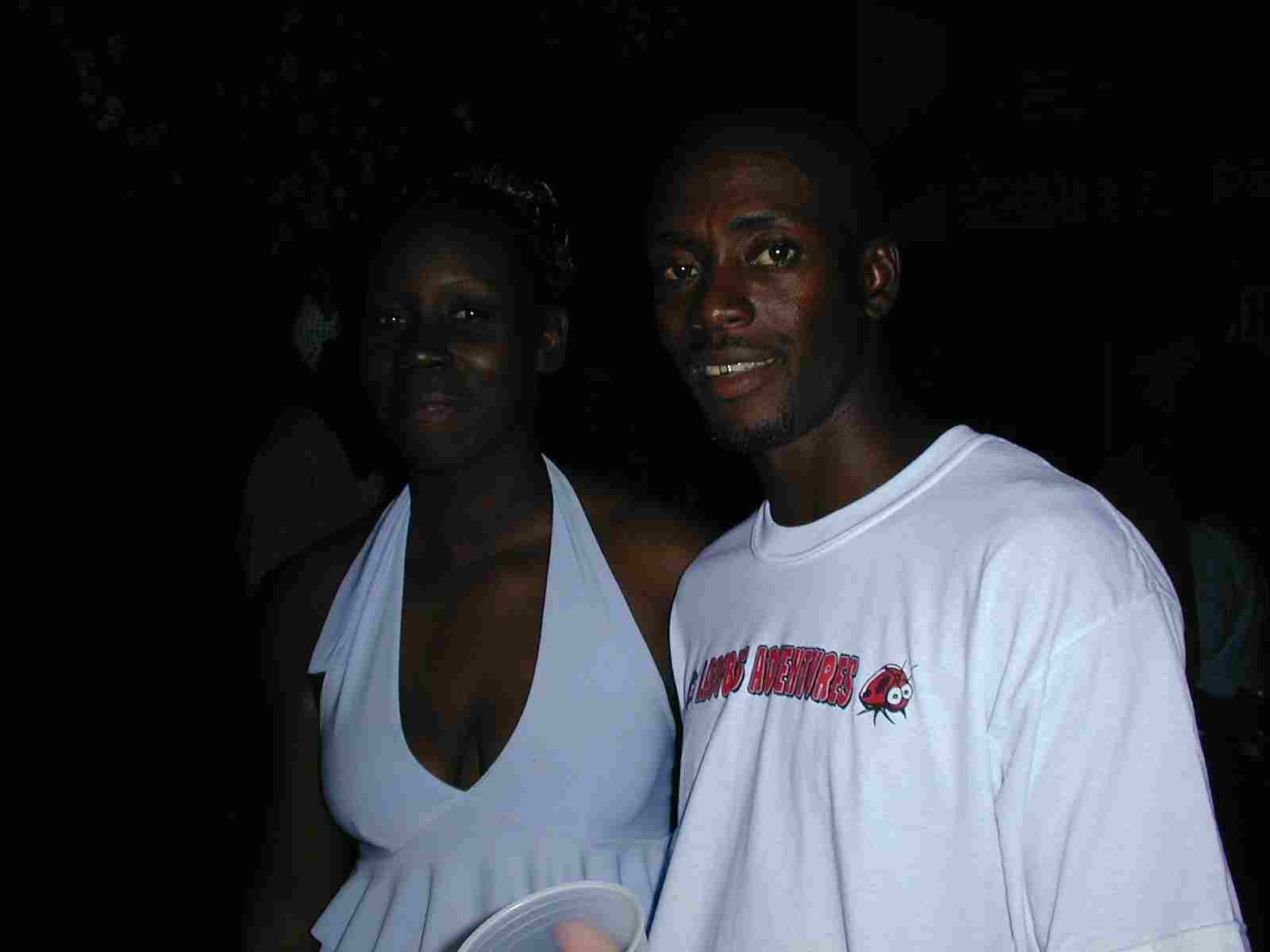 Melissa and Frank. Thanks for making our return to Tobago so much fun for us and our friends.