Dave's Great Birthday Adventure
We received some money from home and decided to splurge for a Birthday/Valentine's Day adventure. We rented a BMW motorcycle and set off for a day of touring on the Cape Peninsula.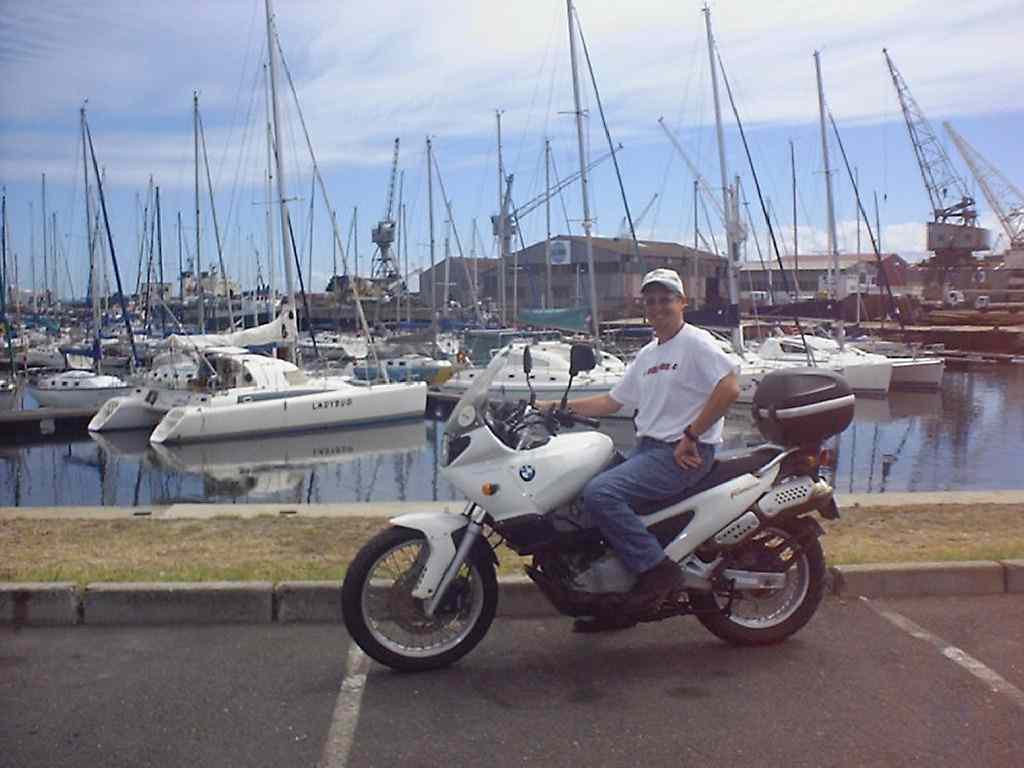 The start of the day! Let's ride!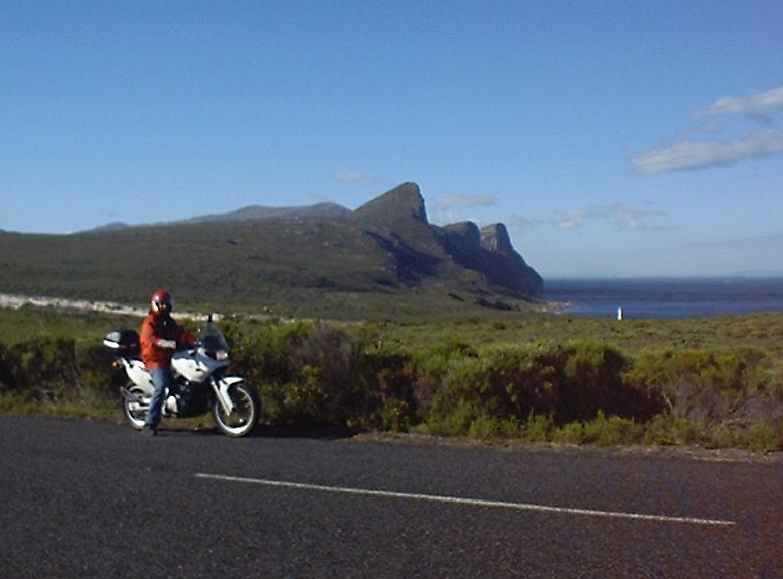 The Cape Peninsula is mountainous and very beautiful.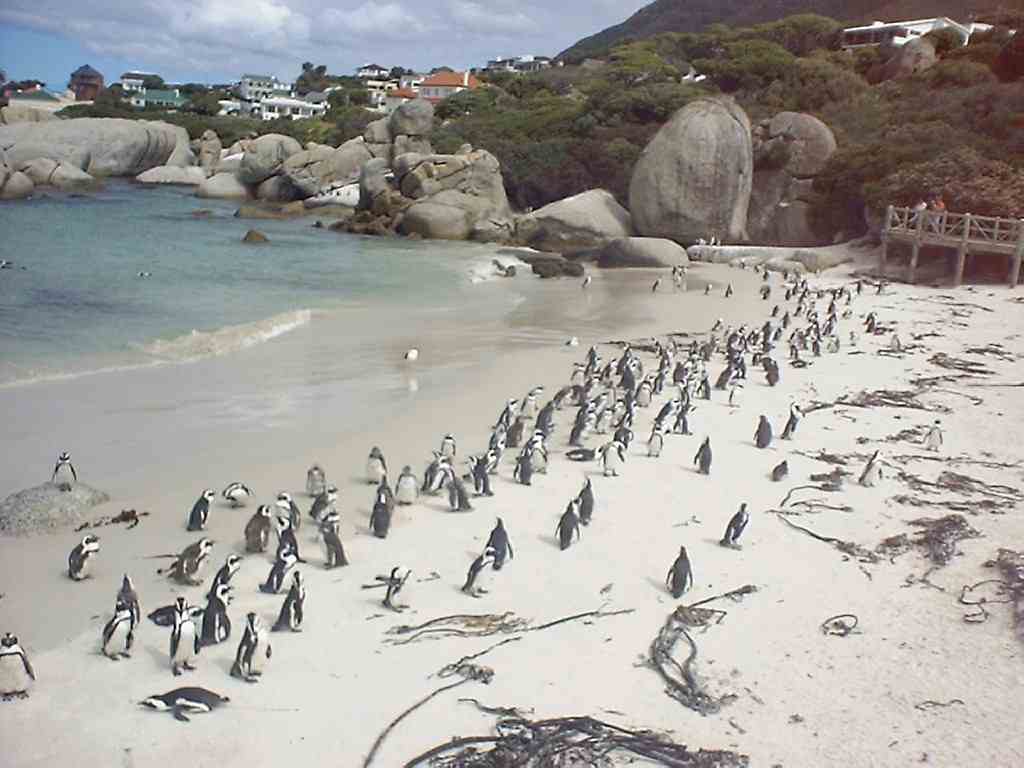 We stopped at Bolder's Beach near Simon's Town to check out the penguins. These are actually "Jackass Penguins", but they seemed pretty friendly to us.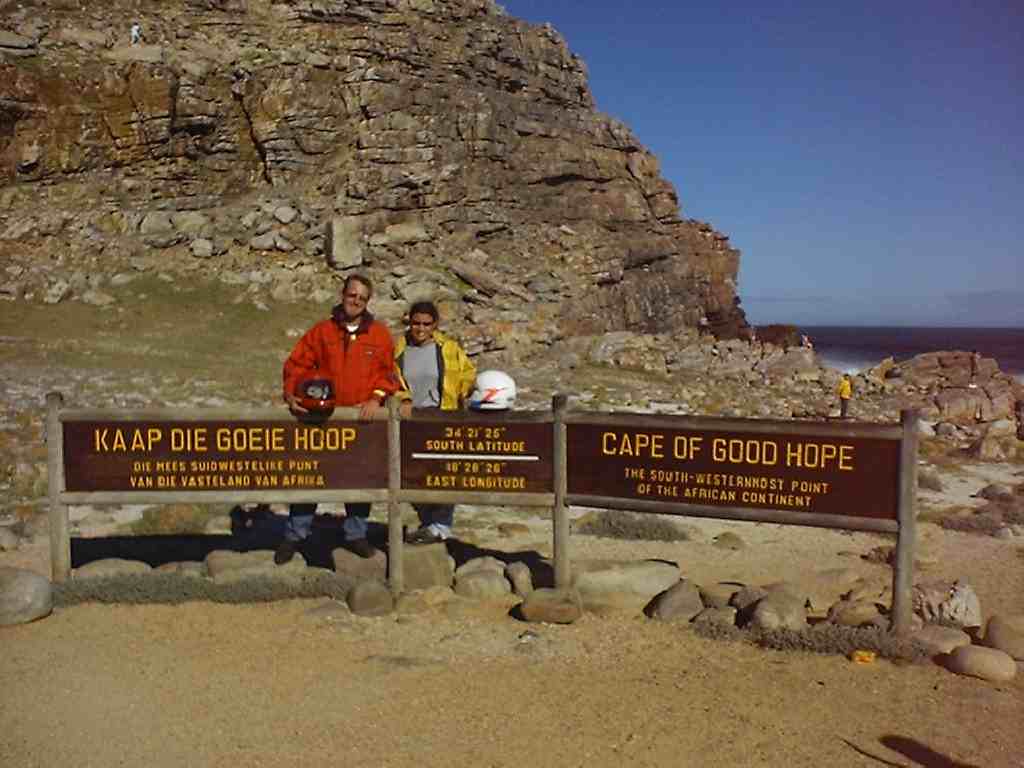 Like millions of other tourist, we had our photo taken at Cape of Good Hope.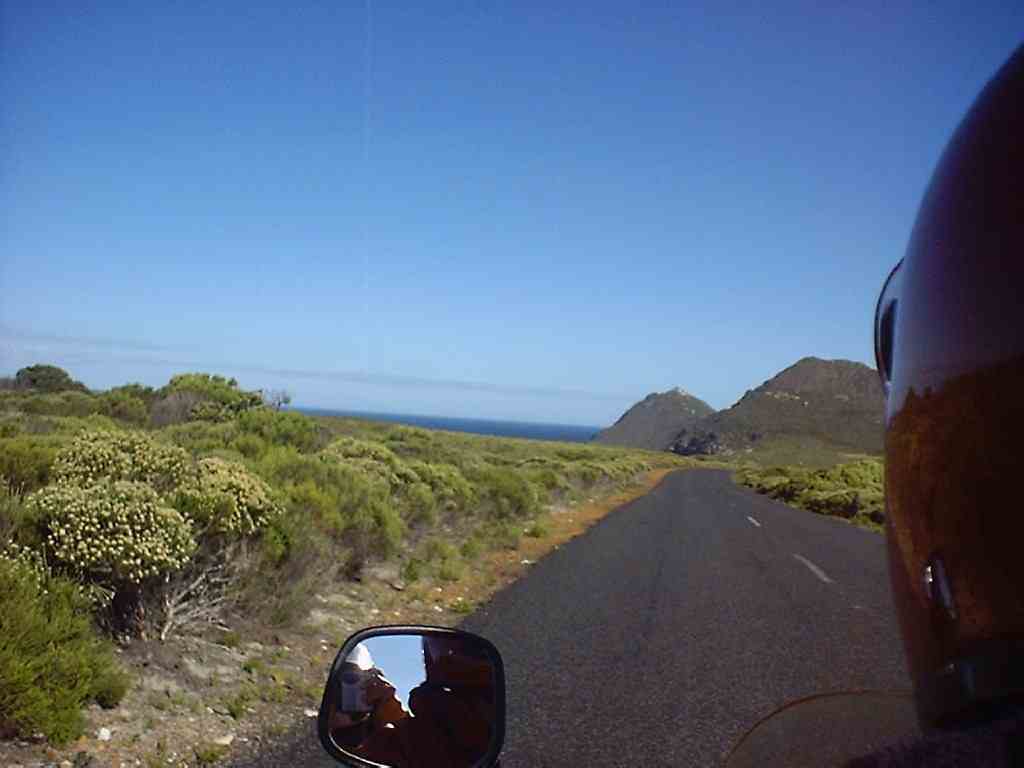 Stacy plays action photographer from the back of the bike.
We ended the adventure by spending the night at a B&B near Simon's Town. We had a fabulous view from our room. It's not just a birthday but also Valentine's Day. Here's Stacy with her flowers.