Frank & Melissa's Wedding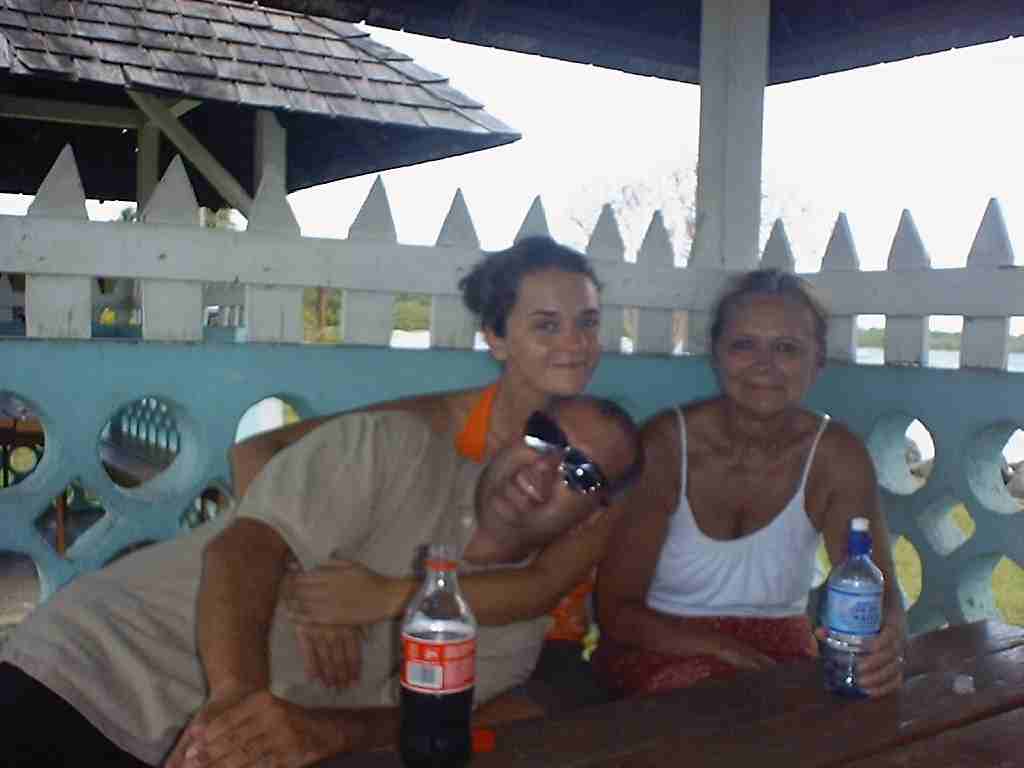 Waiting in Buccoo Bay for a taxi to the wedding!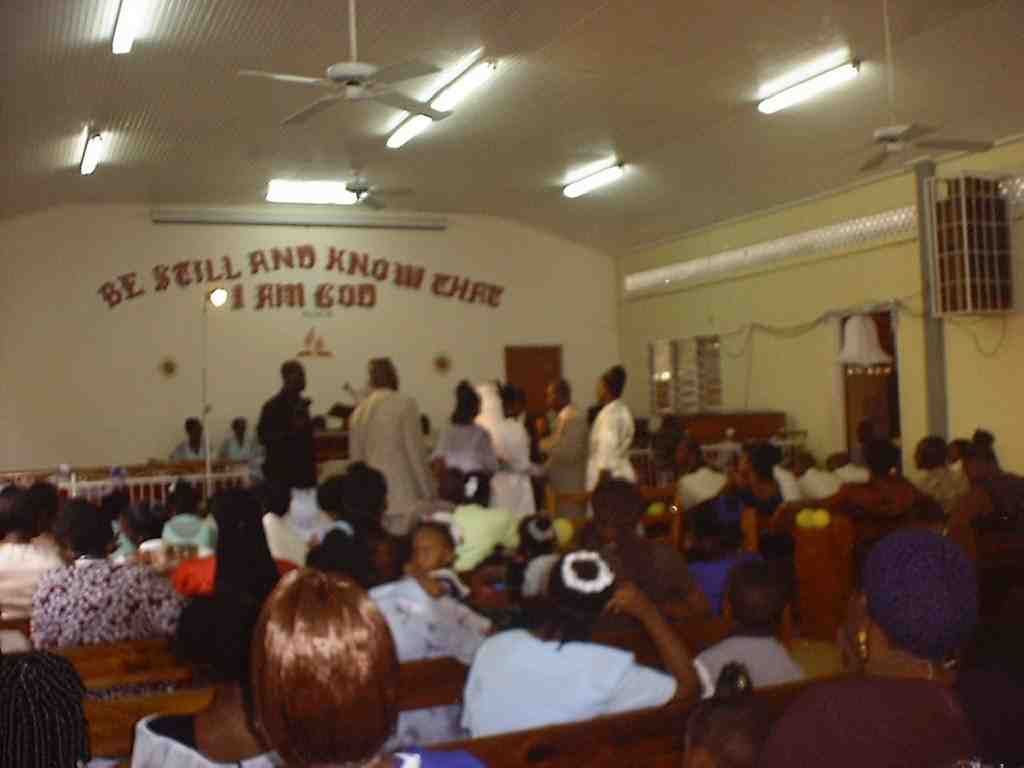 The ceremony was beautiful.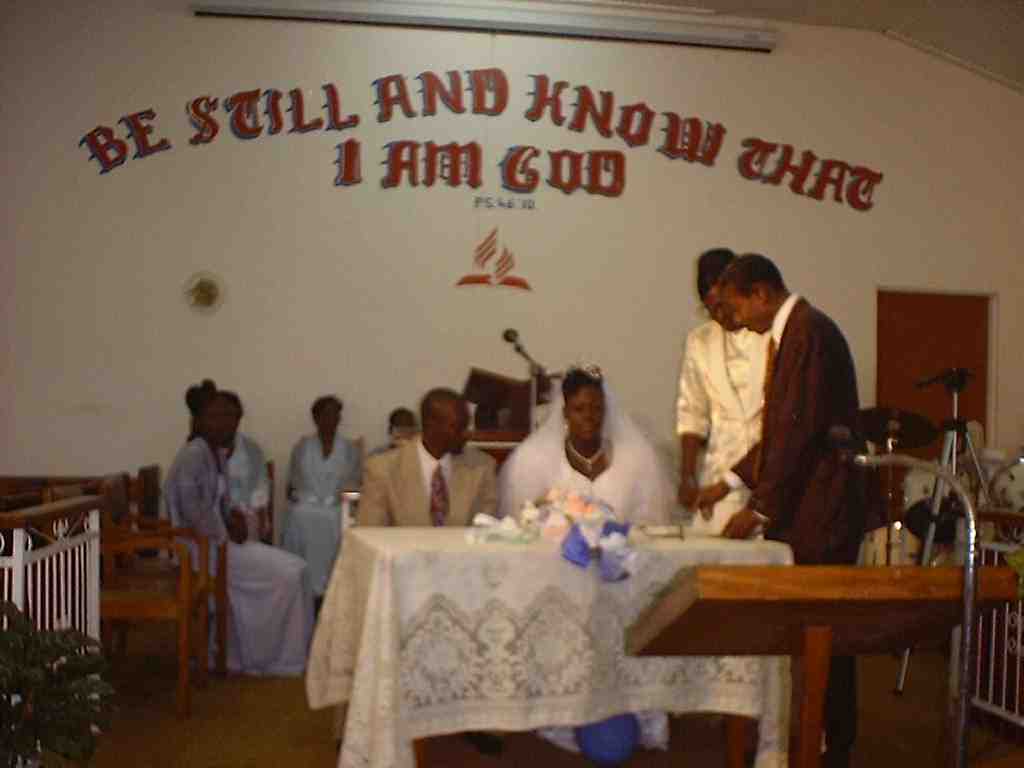 Signing the official documents.

After the ceremony the wedding party went to the park for photos and the rest of us went to the reception hall.

Laurie and I had fun playing while we waited for the reception to begin.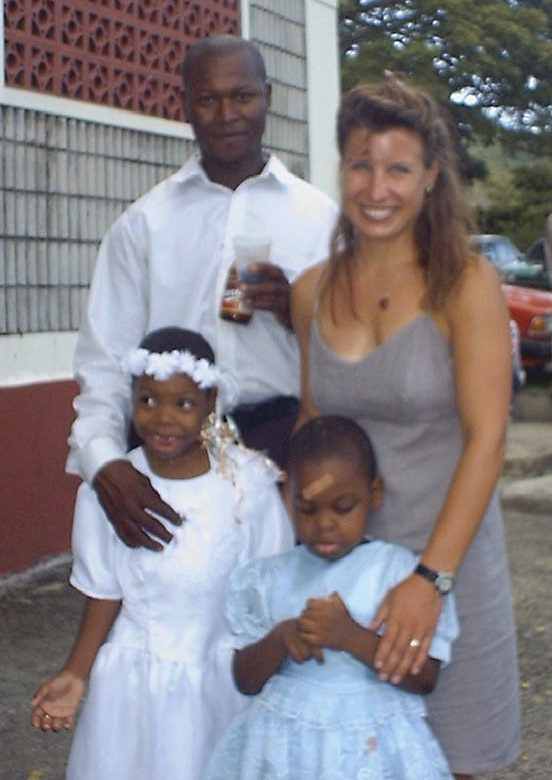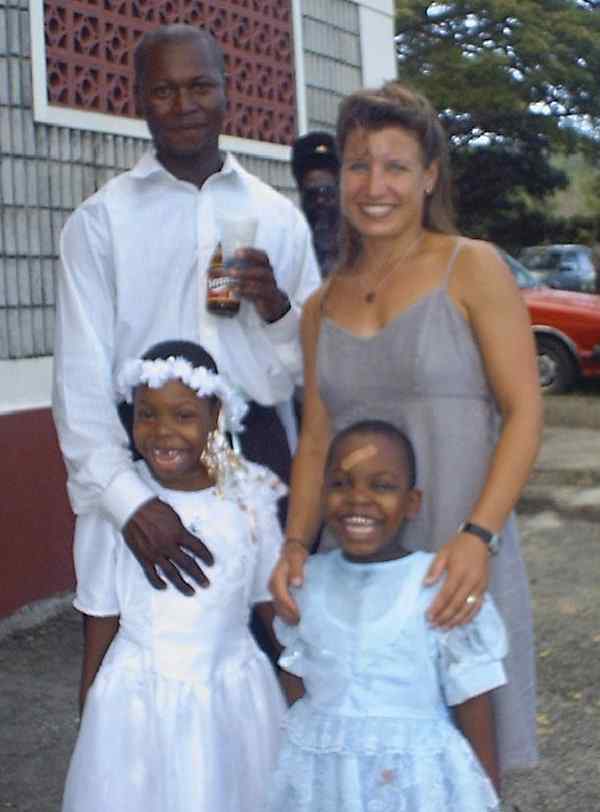 The power of instant feedback on a digital camera..... After I showed my little friend the first picture on my digital camera she stopped pouting and gave us a huge smile so we took the picture again.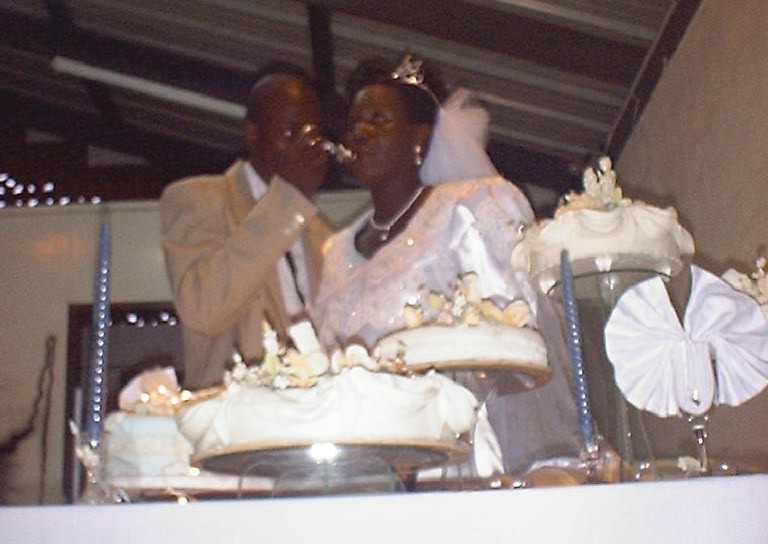 The traditional first bite of wedding cake.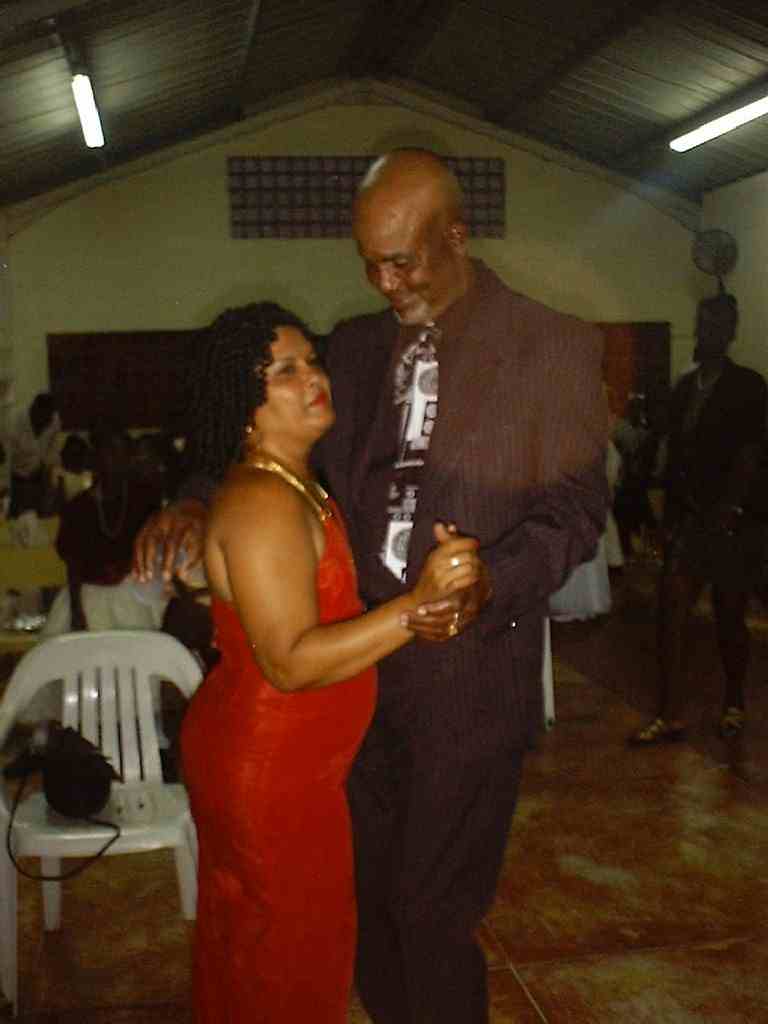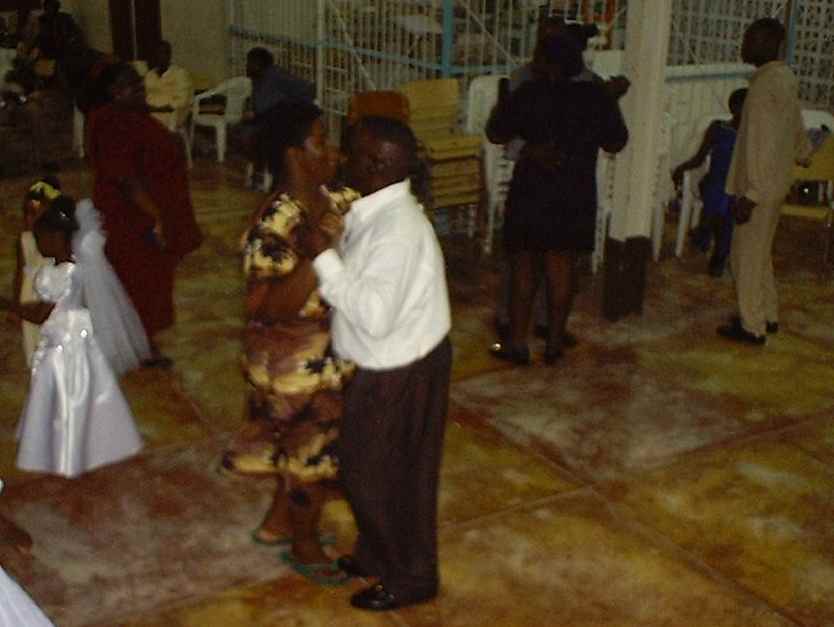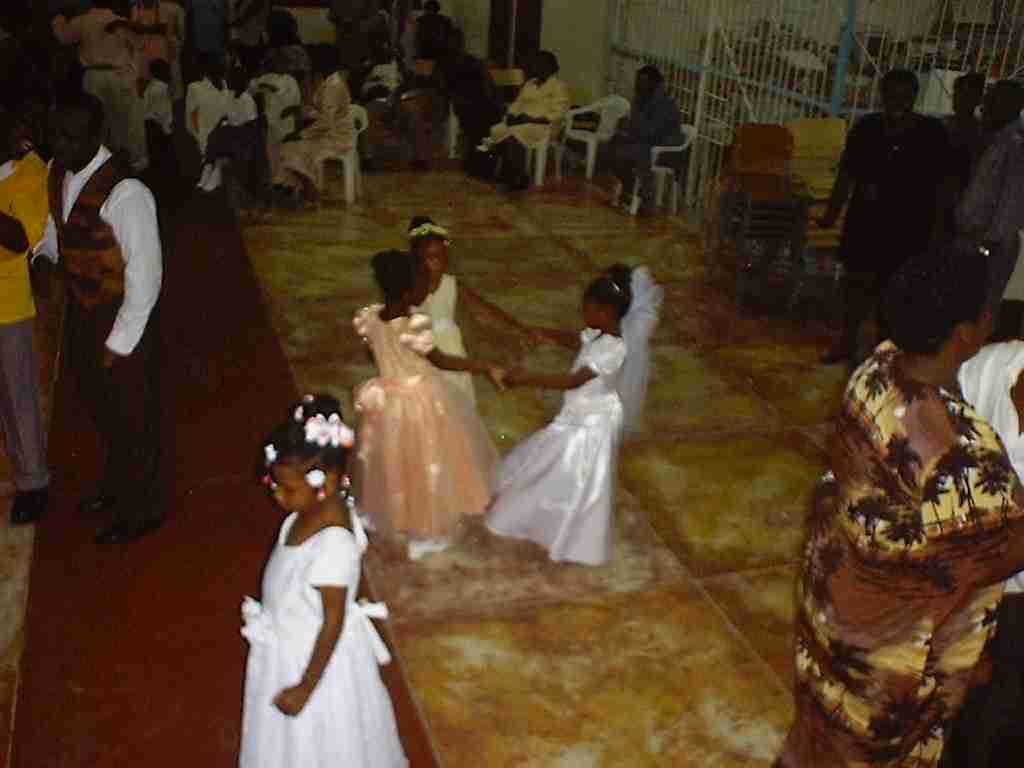 Even the little girls were having a great time.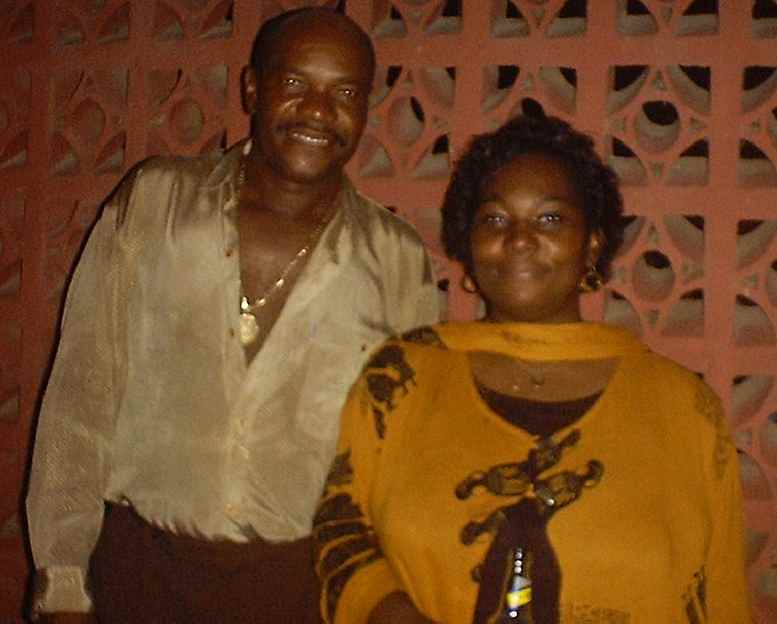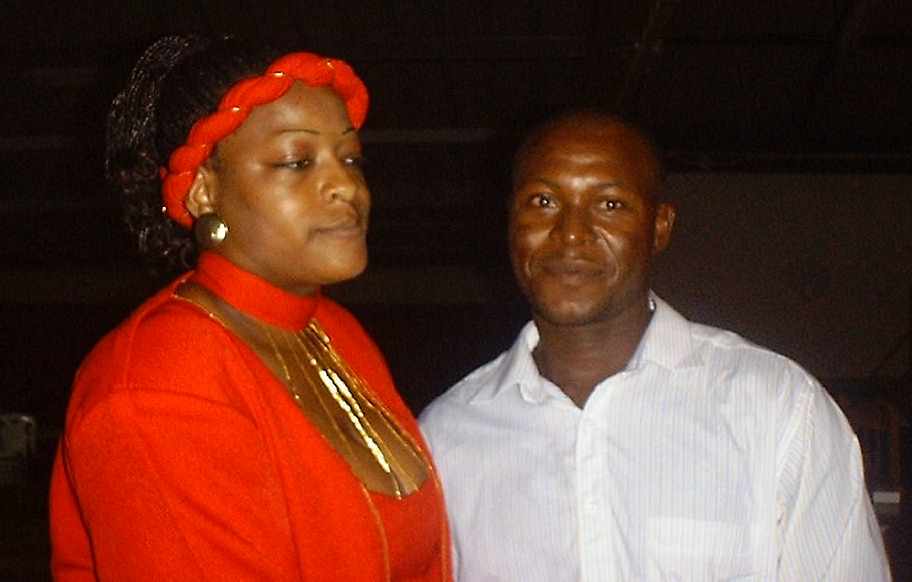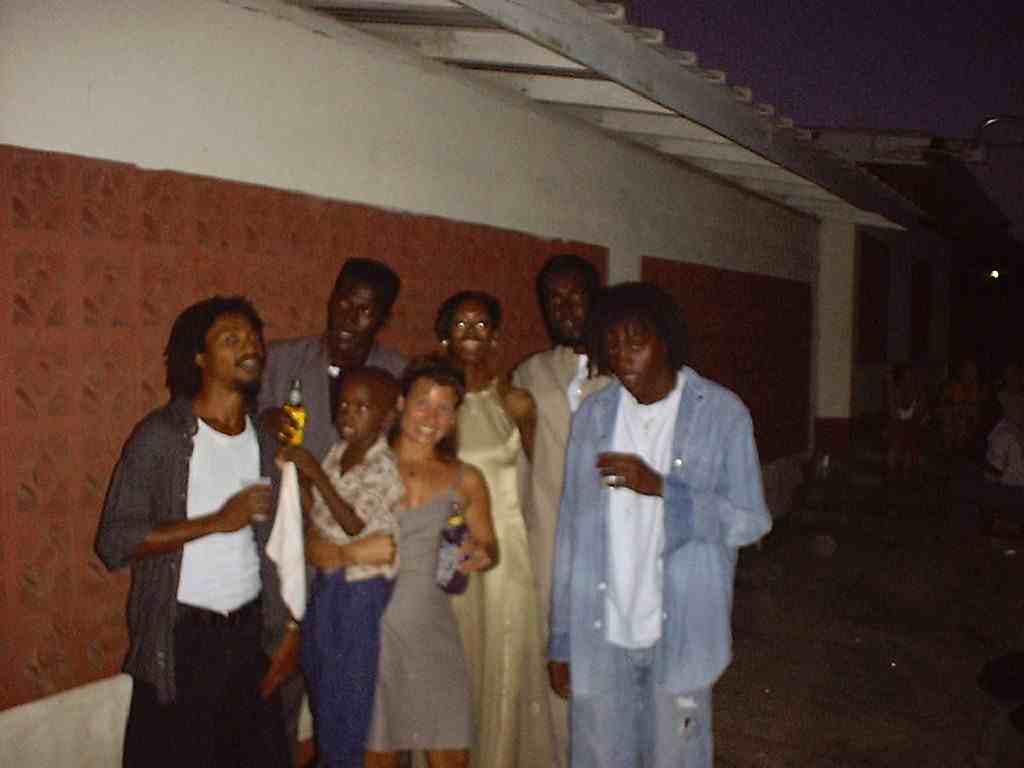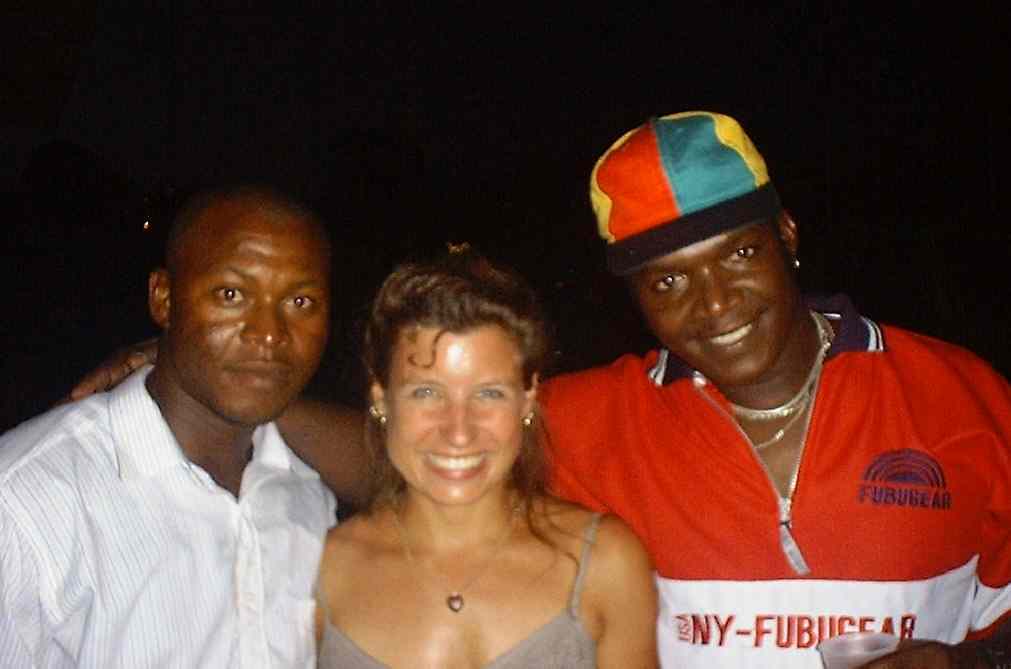 We all had a wonderful time at the reception. We drank beer and ate awesome food. We danced to some great music and met a lot of cool people.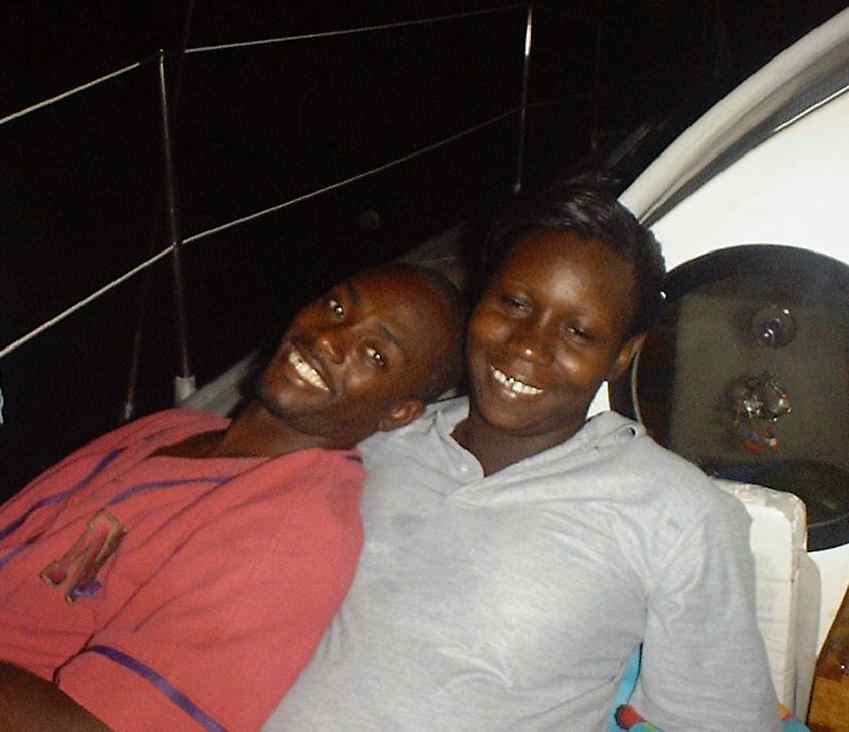 The newlyweds hanging out on Ladybug.