A Day at The Baths.....
The day started with a short sail to the nearby island of Virgin Gorda. This is Spanish for Fat Virgin, which we think refers to the profile of the Island. If you are creative you can see the head, stomach and legs. The day was beautiful and the sailing was great. We picked up a mooring pin and jumped in the dinghy to head for shore. The easy hike we anticipated turned into a pretty rugged rock climbing expedition. We all had a great time and avoided the crowds by (unintentionally) getting off the beaten path.
The Baths are a collection of giant boulders jumbled at the seaside in a National Park on the southwest corner of Virgin Gorda. The rocks form a series of grottoes that flood with seawater. After hiking we dove in the water to cool off. We had a wonderful time snorkeling. We saw turtles, flounder, angel fish, fan coral, grouper (or was that groper and who spotted it??) etc...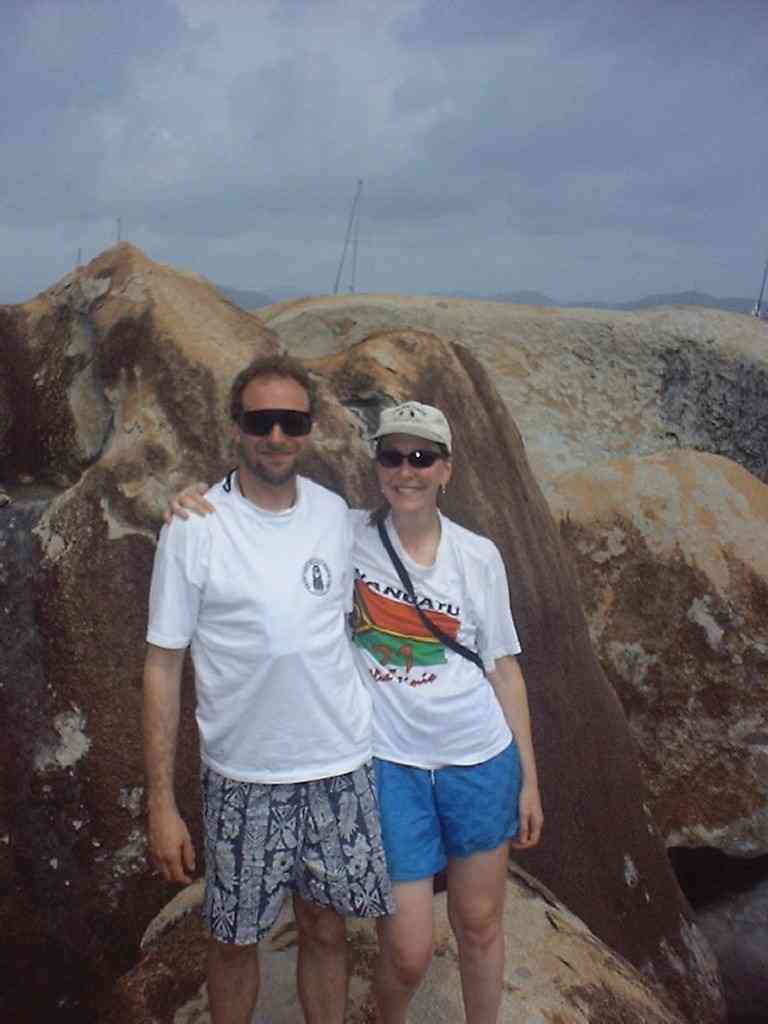 Dennis and Polly among the rocks. Don't ever let Polly tell you she doesn't know how to rock climb! She was a great sport even though she did not sign up for the rock climbing tour.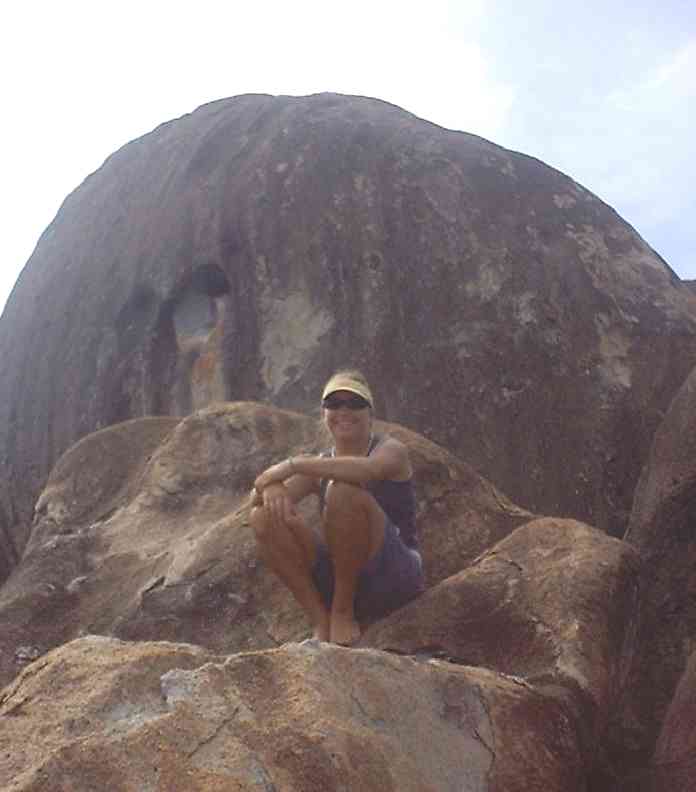 Monique enjoyed every minute of running ahead to find the best and easiest route for the rest of us.
...Pizza for Dinner...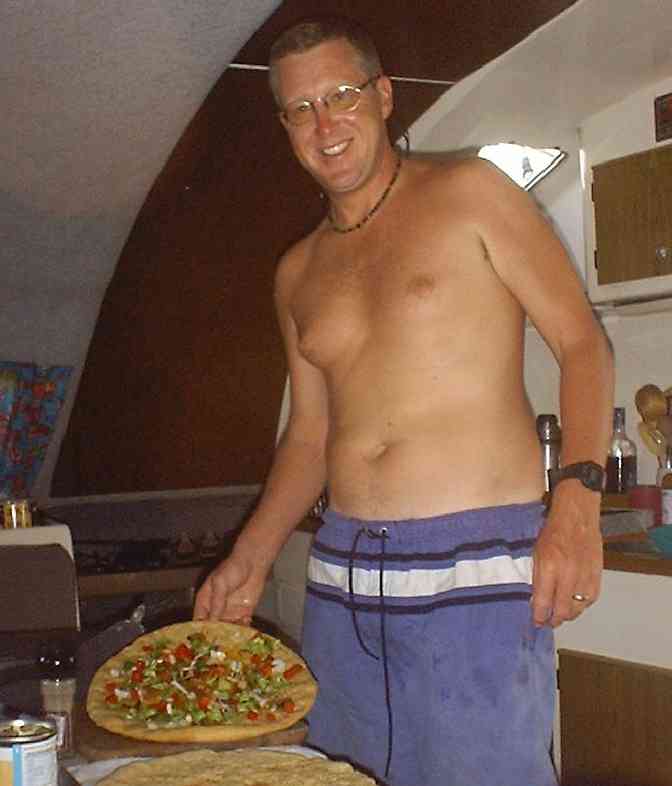 Our favorite pizza chef.
... and A Night at the Loose Mongoose.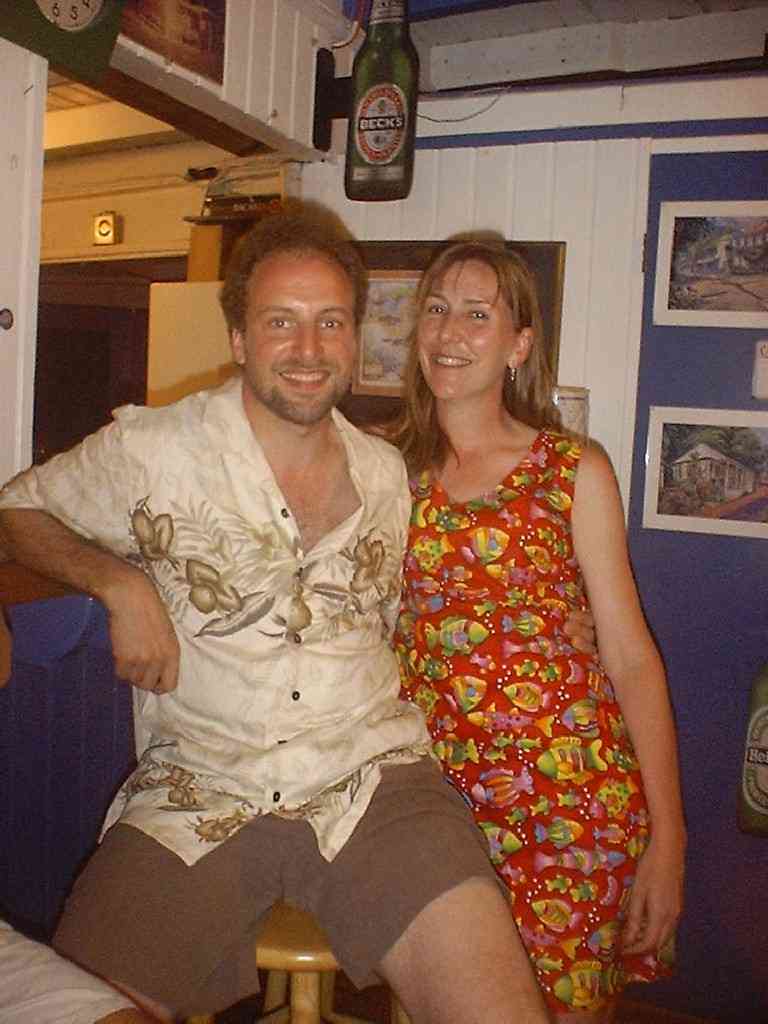 The happy couple.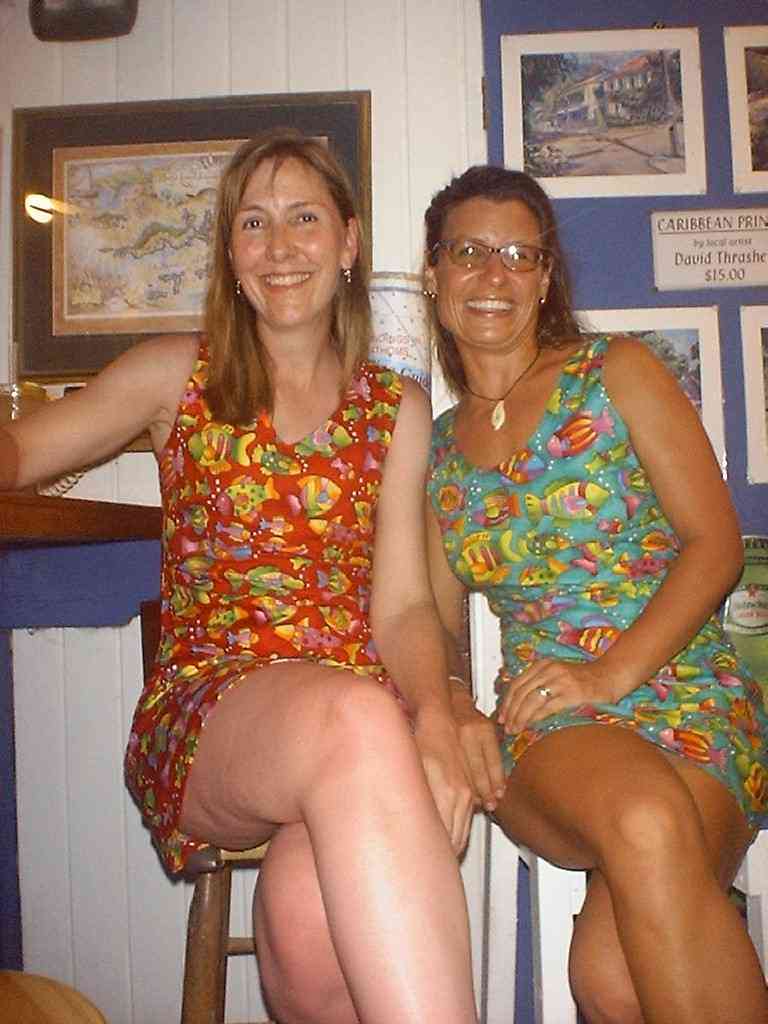 Hot chicks in short dresses. What could be finer?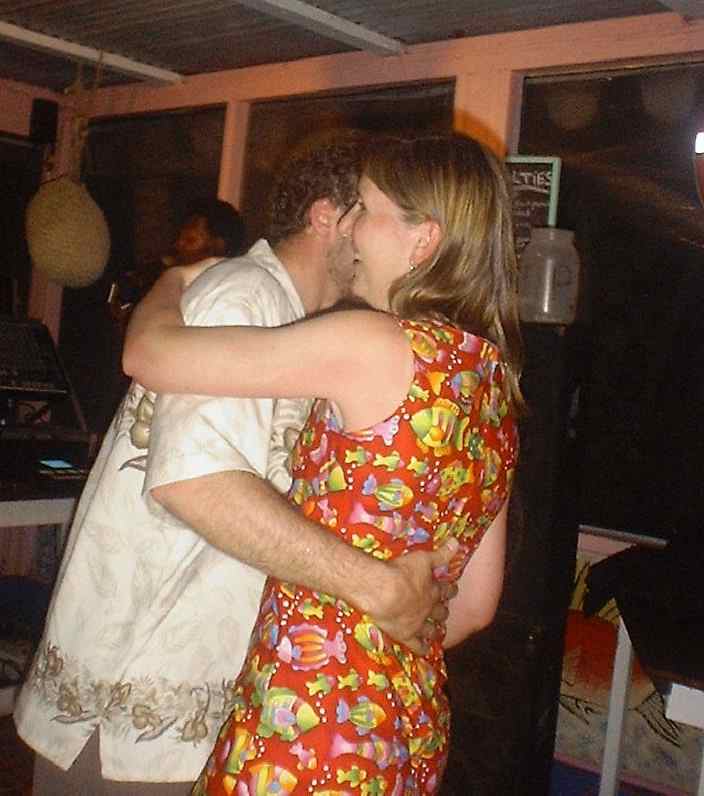 All those years of aerobics paid off for Dennis. We were all impressed by his moves on the dance floor.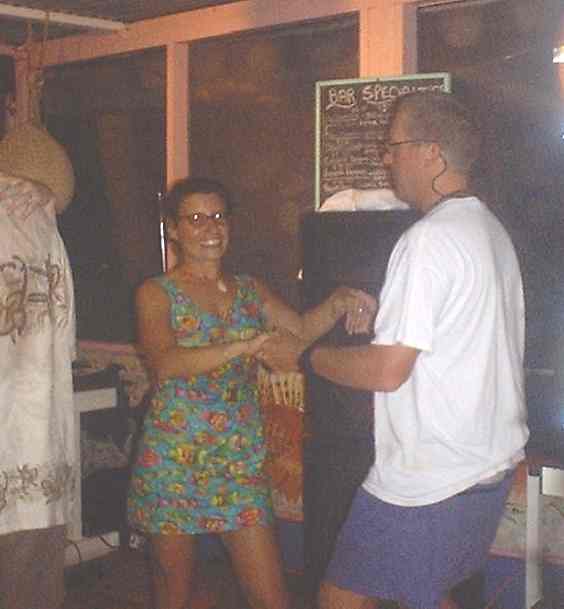 Who could be happier?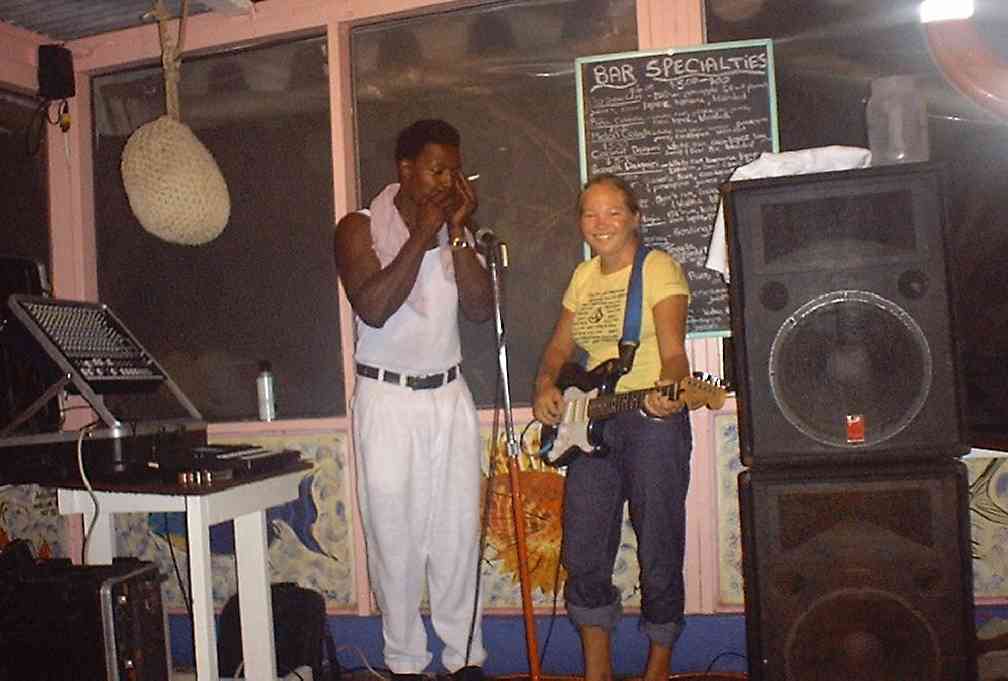 An unexpected guest guitarist. We were pleasantly surprised with Monique's guitar riffs.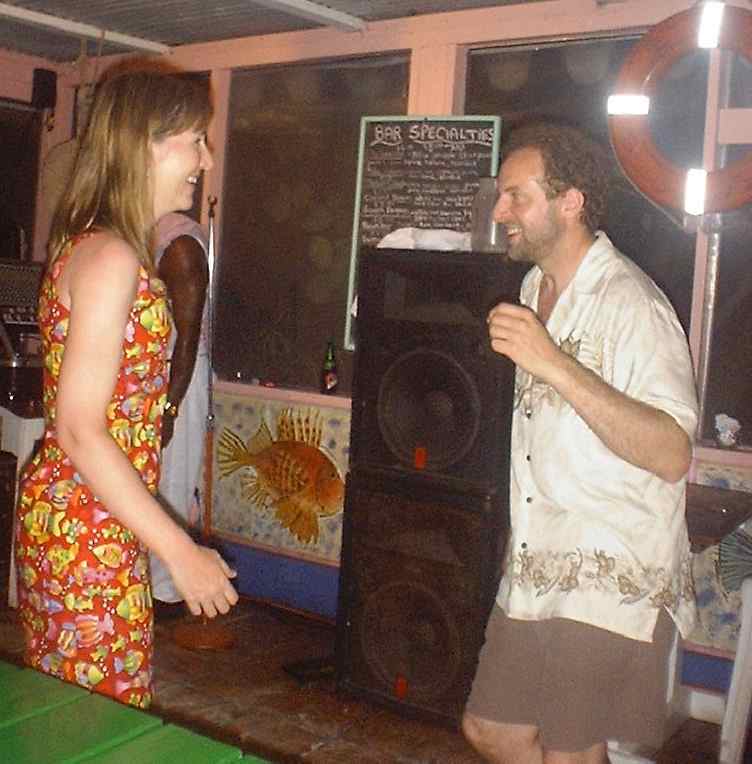 Jammin'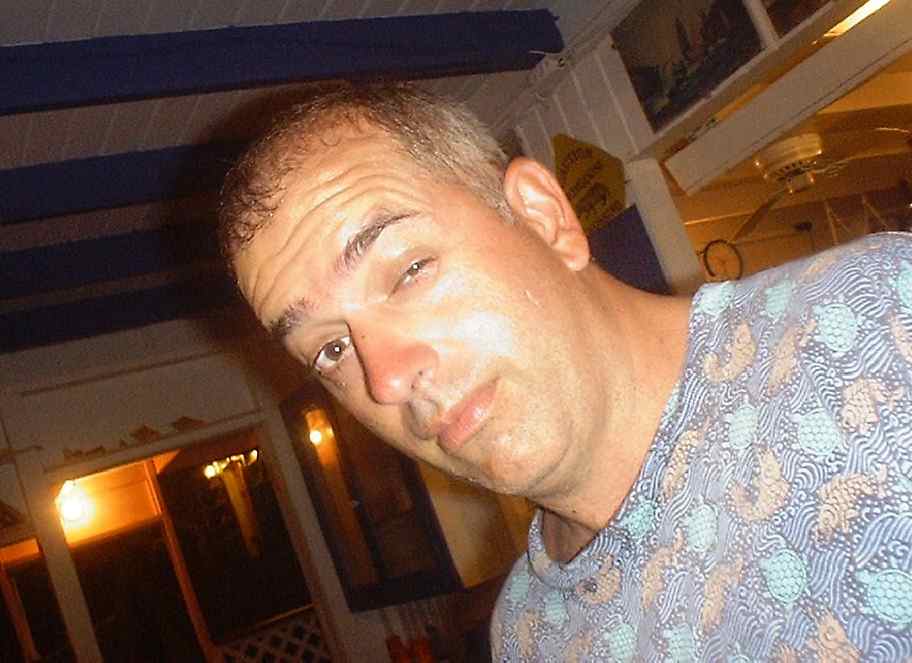 What do you do with a drunken sailor?
Time to relax after the big day.