Atlantic Ocean: South Africa to Brazil then Tobago
| | | | | |
| --- | --- | --- | --- | --- |
| Start Date | Source | Destination | Miles | Duration Days |
| | Capetown (South Africa) | St Helena | 1693 | |
| | St Helena | Salvador | 1907 | |
| | | Totals | 3600 | |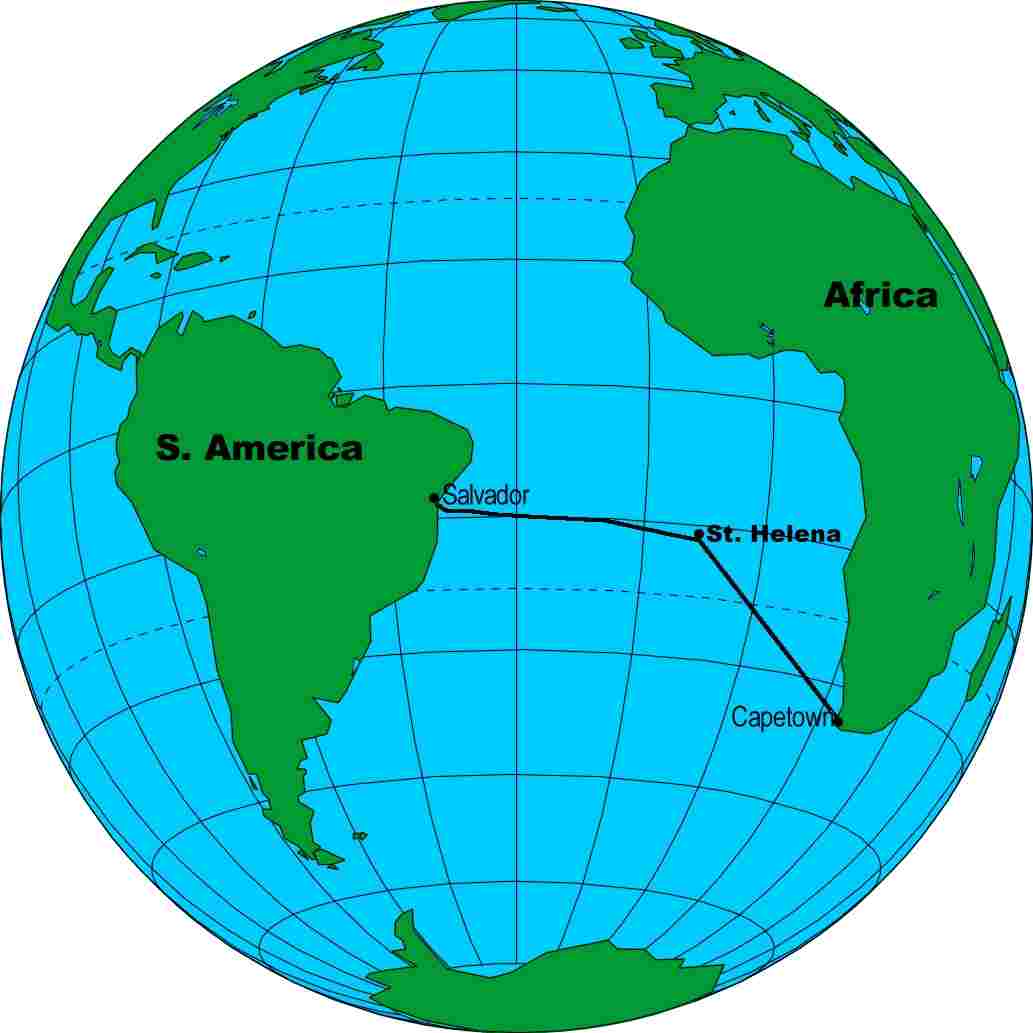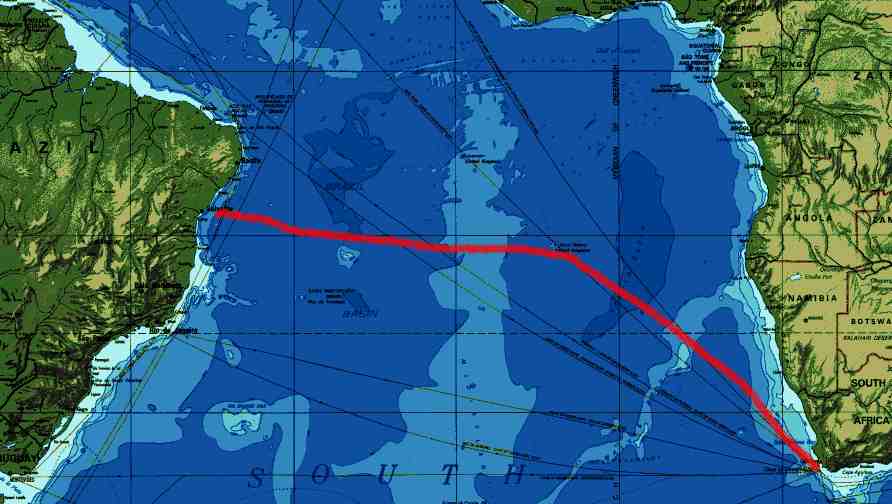 Cape Town to Salvador
By now a 3600 mile trip should look like a day sail. Brush your teeth, raise the sails and soon enough you should hit land again some time soon. The biggest problem with this leg is the potential lack of wind! Quite a contrast from just a few miles ago. Once clearing the coast of South Africa one heads north along the African coast. This northerly course is taken past the tropic of Capricorn up to 20 degrees south. Then one gets to ride the south trade winds all the way to the coast of Brazil.
Salvador to Tobago
Sailing candy!
This leg, especially from the Amazon up is blessed with strong and favourable winds and currents. Even slow boats have recorded 200 mile days during this passage. Our friends in Tobago (The Buccoo Bay fishermen) will setup an incredible beach party where the beer is guaranteed to be cold and the music incredible. Block out some vacation time and come party with us!
Left in our trip know would be to take Ladybug to sell her to the next happy world cruisers!